2022 Grad Profile: Paola Cruz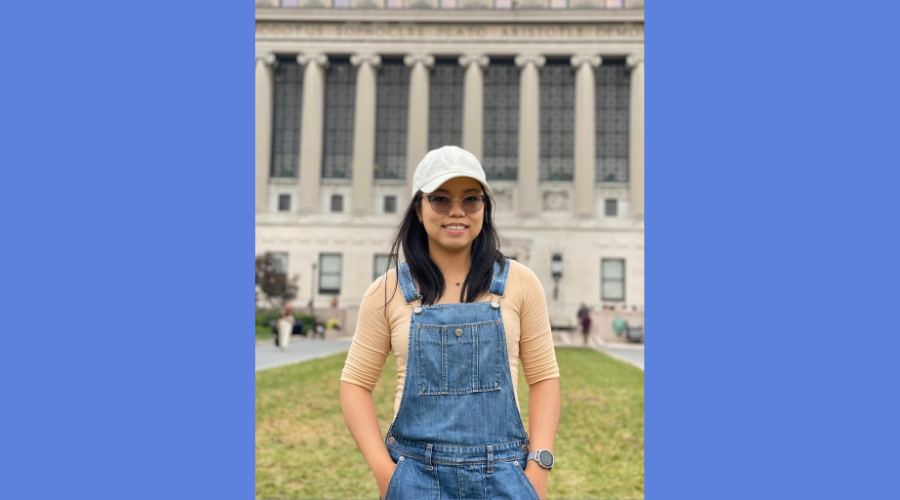 Paola Cruz
Undergraduate
Where are you from?
Originally the Philippines, but now Queens, NYC
Major: 
Medical humanities
Tell us about your path to GS!
Before coming to Columbia, I worked in a couple of industries, ranging from hospitality to publishing and then finance. Taking on multiple jobs simultaneously while trying to navigate higher education wasn't always fun, especially as a first-generation low-income (FGLI) student. However, coming to Columbia has opened up many opportunities to explore my interests, both on an academic level and in the service work I want to do.
What has been your proudest Columbia moment?
In 2018, I earned a Program for Academic Leadership and Service (PALS) Scholarship. Securing the scholarship until I graduated, and advocating alongside my peers for better access to food, housing, and other needs for FGLIs will always be one of my greatest moments at Columbia. 
At Columbia, I am majoring in medical humanities. I think that the major's unique focus on the cultural and societal dimensions of health and illness is fascinating and crucial, especially with today's public health crises. I'm also immensely grateful to have built meaningful relationships and connections with students who share the same values and passion that I have for access to higher education and healthcare. A Columbia friend introduced me to a nonprofit organization, Young Invincibles (YI), that helps to address inequalities in higher education, healthcare, and the workforce. I have since been a part of the organization and am one of the Northeast Regional Board members. Our most recent work includes Generation Vaxxed, a campaign created to address the low COVID-19 vaccination rates among young adults.
Who are some people who have contributed the most to your Columbia experience?
Dean Sara Remedios was instrumental to my journey at GS as she understood the plight of an immigrant and a first-gen student. She was compassionate and supportive towards me during my high and low points at Columbia. I was on the brink of losing my scholarship due to a low GPA and felt dispirited during my first year, but Dean Remedios helped me plan how to tackle my school and work workload for the following semesters. That tremendously helped my situation and I was able to do well in my classes. She reminded me that if there are times when grades don't match the effort put in, it's a reflection of the specific situation, not one's strength or potential.
What are your plans for after graduation?
I recently started a position at Columbia Herbert Irving Comprehensive Cancer Center as a Clinical Research Coordinator and I'd like to go to med school in two or three years. I will also continue my advocacy for access to higher education, and I'd also like to delve more into advocacy for healthcare access.
What advice would you give to a Columbia student starting their GS journey?
Don't hesitate to reach out for any help that you may need. You'd be surprised how many at GS are more than willing to assist and genuinely want to see you succeed.