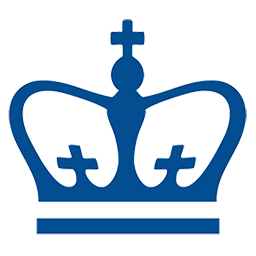 GS Student Success Portal
The Columbia GS Student Success Portal is the primary hub for all GS students to complete essential School and University processes. The Student Success Portal serves as the central location for booking appointments with academic and premedical advisors, as well as the Office of Educational Financing and other members of the advising team.
Undergraduate Student Resources
Postbac Premed Student Resources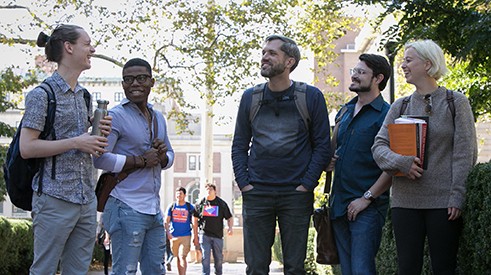 GS Peer Advisors are students who wish to provide support and advice about the opportunities and challenges at Columbia. Peer Advisors are available to discuss academics, campus resources, personal concerns, and the transition to the School of General Studies.
Peer Advisors are available to meet with students by appointment, and they also hold weekly walk-in hours in the GS Lounge.
Educational Financing
The GS Office of Educational Financing, located in 408 Lewisohn, administers all financial aid for GS students, including institutional, federal, and state aid.
Housing
New York's many and diverse neighborhoods combined with an extensive public transportation system offer a variety of housing options that are convenient to the Columbia campus.
If you have any questions about GS housing, please contact [email protected].
Student Life
GS Student Life provides many programs that explore issues around academics, diversity, wellness, social justice, leadership, civic responsibility, and self awareness.
Students are encouraged to become involved in all aspects of life at Columbia University including becoming a Student Life volunteer, joining one of the 500+ student organizations on campus, and learning about leadership development opportunities.
Subsidized tickets, the GS Student Lounge, the Student Life fee, space requests, and more.
GS Student Life provides engagement opportunities for GS students to facilitate connections for students with faculty, alumni, and staff; to learn about professional opportunities; to explore NYC and New York State; and to support specific populations at GS.
The Investiture Ceremony of President Minouche Shafik
Low Plaza, 535 W. 116 St., New York, NY 10027
11:00 AM - 1:00 PM
Lewisohn Hall, 2970 Broadway, New York, NY 10027 GS Student Lounge
2:00 PM - 3:00 PM
I'm graduating: Now what?!
Your Health and Wellness
GS and Columbia Health offer an array of events tailored to the meet the health and wellness needs of students. Topics include: stress management; mindfulness; body positivity; identity-based community support for students of color, LGBTQ students, student veterans, international students, and more; cultivating creativity and resilience; trauma support; and more.
Connect with the GS Community