Image Carousel with 4 slides
A carousel is a rotating set of images. Use the previous and next buttons to change the displayed slide
Undergraduate Admissions
The School of General Studies of Columbia University is the finest liberal arts college in the United States created specifically for returning and nontraditional students seeking a rigorous, traditional, Ivy League undergraduate degree full or part time.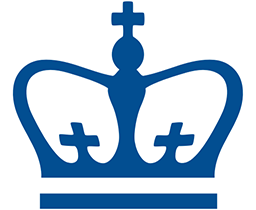 ACADEMIC EXCELLENCE
Choosing Columbia means choosing an opportunity to engage in a rigorous academic environment. In the classroom, developing critical and analytical skills take priority whether you are taking Contemporary Biology or The Cultural History of Japanese Monsters. Expect to be engaged by new ideas, concepts, and theories that will forge your path as a scholar and lay a foundation for a future career.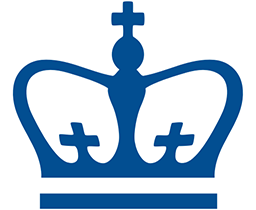 THE LIBERAL ARTS
At Columbia, your academic life extends well beyond your major. Our core curriculum is central to Columbia's academic experience, and as a GS student, you'll engage with an array of academic disciplines. Whether you're an economics major taking the Music Humanities course, or a premed student studying film, the core curriculum fosters intellectual development, personal growth, and newfound passions. You will learn to straddle different realms of thought as you compare, critique, and cut across ideas.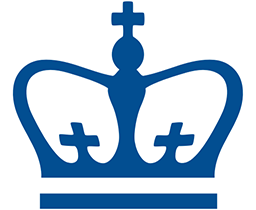 DIVERSITY OF EXPERIENCE
With their real-world experience and perspectives, GS students transform the conversation in and beyond the Columbia classroom. Maybe you've served in the military; maybe your roots are far from New York; maybe you're a life-long New Yorker. No matter the case, the common denominator at GS is experience, and that experience plays a vital role in Columbia's academic discourse. Columbia's Faculty of Arts and Sciences inspires students to connect personal insights and firsthand experiences to academic concepts. Outside the classroom, GS will support your unique needs as a non-traditional student, with dedicated student advising, financial aid counseling, and community activities.
Admissions Deadlines
Application Open: December 1 
Priority Early Action Deadline: January 15
Early Action Deadline: March 1
Regular Decision Deadline: May 15
Application Open: August 1
Priority Early Action Deadline: September 1
Early Action Deadline: October 1
Regular Decision Deadline: November 1
Meet the Admissions Team
Dean Karahalios joined GS in 2002. She collaborates with senior staff at GS and other University offices on matters related to student academic records and standards such as degree certification, major declaration, academic review, academic planning sessions and core requirements for matriculating students with review of the relevant policies and procedures. Prior to GS, Dean Karahalios held positions as faculty advisor and assistant dean at the College of Arts and Sciences at the University of Virginia. An award-winning teacher in classics, she has taught courses on strategies for academic success, Latin, and ancient and modern Greek. She holds a BA from Cornell University and an MA from the University of Virginia.

Sean joined the School of General Studies in 2010. At GS, Sean oversees GS Student Life and advises the General Studies Student Council (GSSC). Sean received a BS in marketing from Rutgers University and an EdM in higher education administration and student affairs from the Graduate School of Education at Rutgers University. Sean enjoys traveling, cooking, exploring New York City, and skiing in his leisure time.

Dean Remedios directs the Academic Resource Center in addition to overseeing the Dean of Students Office's academic and learning initiatives. Prior to joining GS, she worked to restructure the CUNY Pipeline Honors Program, dedicated to assisting exceptional undergraduate students from underrepresented backgrounds in gaining admission to doctoral programs. She is also an accomplished teacher. Dean Remedios holds a B.A. in English and political science from Washington University in St. Louis (2009), an M.Phil. in English literature from the City University of New York (2014), and a Ph.D. in English literature from the City University of New York (2016).

Dean Ede is the Senior Assistant Dean of Advising, Director of Dual BA. From 2010-2016, she was the Associate Director of Global Education in the Office of Global Programs before joining GS as an advising dean from 2016-2017. During a brief hiatus from Columbia, Dean Ede served as the Outbound Advising Manager for government-sponsored scholarships and fellowships, including the Gilman Scholarship and the Boren Awards, at the Institute of International Education before enthusiastically rejoining the GS advising team again in 2018. Dean Ede has participated in a variety of international experiences including field research in Kenya, teaching English in China, interning in Colombia, and most recently blowing glass in Venice. Dean Ede holds a B.A. in anthropology and archaeology from Tufts University and an M.A. in international education from SIT's Graduate Institute.

Dean Inglis has been advising students at GS since 2019. He works with students in the Joint Program with List College of the Jewish Theological Seminary and students in the Dual BA Program with Trinity College Dublin. Before coming to GS, Dean Inglis worked as an Assistant Professor at Bethany Theological Seminary, where he taught courses on religious perspectives on ecology and environmental ethics. He has done volunteer service work in rural Guatemala, hiked through Northern Spain, and traveled through Central American and Europe. Dean Inglis holds a BA in philosophy from the University of Washington, an MA in religion from Yale Divinity School, and a PhD in theology from Fordham University.

Dean Dave is part of the dual degree advising team, currently working with students from the Sciences Po's Reims campus. Previously, she worked with undergraduate students at Boston University's Pardee School of Global studies and with international students at American University. Dean Dave worked in publishing before pursuing a career in higher education and loves reading, hiking, ice cream, traveling, and tennis in no particular order. She earned her B.S. in media, culture, and communication and her M.A. in international education, both from New York University.

Dean of Students, School of General Studies
Assistant Professor of Epidemiology and Sociomedical Sciences

Dean, School of General Studies
Professor of Sociomedical Sciences

Dean Carrasquillo advises Postbac Premed and undergraduate premedical, preveterinary, and predental students. Prior to joining the Postbac Premed Program, she served as an academic advisor for undergraduate and graduate students at the New York University School of Continuing and Professional Studies. She earned a B.A. from Harvard University and an M.A. in student personnel administration in higher education from Teachers College, Columbia University.

Dean Manzino joined GS in 2023 with a strong background in advising and student support. Before coming to GS, she was an academic counselor at the undergraduate college of arts and sciences at Fordham University, and worked with diverse learners to develop meaningful and individualized educational goals consistent with their personal interests, talents, and abilities. In addition, she has designed and facilitated student success workshops that address several key topics important for achieving and maintaining academic and personal wellness. Dean Manzino holds a B.A. in English and an M.S. in education with a concentration in school counseling, both from Fordham University, and is a current doctoral candidate studying educational leadership at Fordham's Graduate School of Education.

Dean Barbacane joined GS in 2019 with a wealth of experience in academic advising and a long history with Columbia. Before coming to GS, she was an assistant dean of graduate student affairs at Columbia Engineering, where she was responsible for the planning, implementation, and management of programs and services to support graduate students. Before that, she held roles as Director of Advising at the Peabody Institute of Johns Hopkins University and as a senior advising dean in the Berick Center for Student Advising at Columbia College and Columbia Engineering. Her teaching experience includes teaching music history courses at Barnard, Fordham, and Columbia. Dean Barbacane completed her Ph.D. in historical musicology from Columbia University and her research interests include nineteenth-century French music and the relationship between colonialism and music.

Kristen joined General Studies in January 2023 as the Assistant Director of Student Support. She serves as a member of the Wellness Team to provide advising, counseling, and crisis management to our diverse student population.

Before joining GS, she worked as the Assistant Director of Career Placement at Columbia Engineering, managing career counseling services in two departments. Kristen is also a graduate student at Teachers College, studying Mental Health Counseling. This program has helped her gain insight into fostering a culture of inclusion, collaboration, and empathy within the school and the university.

Dean Windsor joined the GS Dean of Students Office in 2021. He previously held a position at Barnard College where he served as Associate Director of Opportunity Programs, a role that combined academic advising, workshops for students, collaboration with faculty, and much more. Dean Windsor has also worked at Marymount Manhattan College and has extensive experience advising international students, FLI students, and students focused on STEM. Keith holds B.A. and M.S.Ed. degrees from St. Bonaventure University.

Dean "Straz" Strzalkowski is our longest running academic advisor working with dual degree students having joined the School of General Studies in 2016. She primarily advises students in the Sciences Po, Tel Aviv, and City University of Hong Kong DBA programs. Dean Strzalkowski completed her B.A. in history at the University of Michigan, where she was a member of the varsity rowing team. She also holds an MSt in modern British and European history from Oxford University and an M.Ed. in college student affairs from Rutgers University.

Dean Edwin joined the GS Dean of Students Office in 2014. His role includes working in academic support programs, teaching University Studies, and advising on health and wellness issues. His teaching experience at Columbia includes creative writing workshops for veterans and GS sections of University Writing, as well as consulting in the Writing Center. He has published widely as a poet, translator, and reviewer. Dean Edwin holds a B.A. in English and creative writing from Emory University and an M.F.A. in poetry and literary translation from Columbia University's School of the Arts.

Jonathan joined the School of General Studies in August of 2020. He serves as the Assistant Director of Residence Life and Housing at GS and plays a key role in supporting residential students and community engagement initiatives for students living on campus. He is passionate about providing spaces and opportunities for students to be in community and learn from one another. 

Prior to joining GS, Jonathan worked at New York University as a residence hall assistant director and the University at Albany as a residence hall director. Jonathan holds a BA in political science and an MS in educational administration and policy studies with a concentration in higher education, both from the University at Albany. Jonathan truly enjoys working with students and helping them develop during their time at Columbia. In his free time, he enjoys traveling and exploring New York City.

Jazmin joined the School of General Studies in 2023. As Assistant Director of Student Engagement and Veteran Initiatives, Jazmin oversees veteran programs and initiatives at GS including Veteran and Military-Connected Orientation, Veterans Day programs, the GS Veteran Mentoring Program, and other veteran resource and community programs. She also collaborates on programs such as the Military Ball and Dean Rosen-Metsch's Women Leaders Roundtable for Women Veterans, and works closely with staff at the Center for Veteran Transition and Integration.

Jazmin advises student groups including the Military Veterans of Columbia University (MilVets) and the Postbac Premed Student Council (PPSC), including its various premedical auxiliary groups. Additionally, Jazmin develops programming for students enrolled in the School's dual- and joint-degree programs, international students, and Postbac Premed students. She also serves on the on-call wellbeing response team in the Dean of Students Office.

Jazmin comes to GS with experience working at the City University of New York in various areas including student affairs, admissions, veteran support, student success, and the NYS-funded SEEK (Search for Education, Elevation and Knowledge) program. Having served as an adjunct professor of the freshman seminar as well as a task supervisor for graduate social work interns, Jazmin understands the importance of providing both academic and social support to students throughout their college experience. She received her MSW from Silberman School of Social Work at Hunter College and a BS from John Jay College of Criminal Justice. Jazmin also served six years in the United States Air Force Reserve as a Knowledge Operations Manager. During her free time she enjoys spending time with family and friends, doing community service, traveling, and exploring New York City.

Jawad joined the School of General Studies in 2013. As Associate Director of Student Engagement and Transition, he oversees and collaborates on GS transition programming including Orientation, the GS Mentor Program, and the GS Mid-Semester Success Series. He also serves as part of the teaching team for University Studies. In addition, Jawad oversees student group centralized advising, training, and support; leadership development programs; and GS Student Life excursions.

Prior to joining GS, Jawad worked at Prep for Prep, an educational nonprofit in New York City with the objective of identifying and developing leadership in underrepresented groups. Jawad holds a B.A. in critical social studies with a concentration in marginalized populations from Hobart & William Smith Colleges and an M.S. in higher education from Syracuse University. In his spare time, he likes eating spicy food, running, and cheering on Syracuse basketball.

Dean of the Postbaccalaureate Premedical Program
 

Dean Rojas joined Columbia University in 2007, working in development at the Business School. Before joining the GS Dean of Students Office, she spent more than three years as part of the admissions team, traveling to community colleges across the country to attend transfer fairs and host information sessions for nontraditional undergraduates. As part of the admissions committee, she evaluated applications and assessed transfer credit for incoming students. She earned a B.A. in psychology from Brown University and an M.A. in American studies from Columbia University.

Dean Novarr joined GS in 2009. As a mentor to fellowship candidates and Postbac Premed students, he helps students assess the meaning of their lives' trajectories, identify their long-term goals, and express their intellectual interests in comprehensible and appealing ways. He also assists in managing the academic honors and prizes awarded by the college. He holds degrees in English literature, law, and political philosophy and has 15 years of experience as an educator.

Emily joined the School of General Studies in 2022. As Student Life Coordinator, she provides essential administrative and operational support to her colleagues on the GS Student Life Team. 

Emily is a graduate of Rollins College, where she earned her BA in political science and was an involved student leader—dedicated to supporting fellow students on campus. She served as a house manager and peer mentor, advising fellow students and hosting educational and community-building programs, and has significant experience working with nonprofit organizations.

Dean Peiffer is the newest member of the Dean of Students team, joining GS after previously serving as program coordinator of student affairs at Columbia's Weatherhead East Asian Institute. Before joining Columbia, she worked as a student services advisor for international undergraduate and graduate students at Adelphi University.

Dean Peiffer has studied, worked, and lived abroad in India, South Korea, and Japan. Originally from Atlanta, Georgia, she enjoys cooking, studying languages, and learning about the history and internationalization of New York City. Dean Peiffer holds a B.A. in film and video from Georgia State University and an M.A. in international education from New York University.

Elizabeth manages the Academic Resource Center (ARC) Tutoring Center, provides support for ARC programs, and works directly with students in academic support sessions. Prior to joining GS, she served as programs coordinator for the Columbia Center for Teaching and Learning, and has also worked with the International Center for Cooperation and Conflict Resolution at Teachers College. Elizabeth received her B.A. in psychology and Spanish from the University of Arizona and her M.A. in social-organizational psychology from Teachers College. During her time at Teachers College, she was awarded the Davis Projects for Peace grant and the Institute of Latin American Studies grant to develop and facilitate a series of conflict resolution workshops for teachers in Phoenix, Arizona and Bogotá, Colombia.

David Keefe has centralized resources and developed veteran-focused programs at GS around academic, health, community, and career support for nearly 1,500 transitioning student veterans. During this time, he has expanded student veteran engagement into a diverse student veteran body by developing innovative mentoring programs, community-building workshops, and socially relevant initiatives for first-gen, immigrant, and women veteran communities.

Dean Keefe is also an award-winning artist, educator, and aspiring anthropologist who explores the spaces of connectivity between communities that otherwise would not connect. Through creative and ethnographic methodologies, he has worked closely with veteran, immigrant, refugee, and healthcare communities—those affected by violence, displacement, and marginalization. He was recently awarded the Open Society Foundation's 2019 Securing Open Societies Fellowship for exploring commonalities between veteran and immigrant communities that have been shaped by varied experiences of migration. Through participatory art workshops making handmade paper from clothes that were once worn while migrating across borders and battlegrounds, this work brought people together to learn from each other and share their unique and resonant experiences of relocation as a result of political oppression, class aspiration, struggle for citizenship, flight from violence, and stresses from complex trauma.

Dean Keefe is the co-founder and current advisor (and formerly served as executive director and board president) of Frontline Arts, a rapidly-growing national nonprofit that connects communities by supporting socially engaged art practices rooted in printmaking and papermaking. He is also the co-founder of Frontline Arts' flagship program, Frontline Paper (formerly known as Combat Paper NJ), which connects veterans and witnesses through workshops that teach the craft of making paper from military uniforms. Through this work and his own studio practice, Dean Keefe has over 15 years of experience in the arts as a teacher, developer, curator, organizer, facilitator, and consultant on over 350 art projects, exhibitions, and events nationwide.

Additionally, Dean Keefe has been an adjunct professor of art at Montclair State University where he has taught painting, papermaking, and printmaking, including courses for student veterans on connective practice and community-building through making paper from uniforms—the only of its kind in the country.

Dean Keefe holds an MS in narrative medicine from Columbia University, an MFA in studio art from Montclair State University, a BFA from the University of Delaware, and is currently a PhD student in the Applied Anthropology Program at Columbia University Teachers College, where he is exploring—through creative and ethnographically-focused methodologies with both American veteran communities and French former-military communities—how the universally unrecognized ambiguity of the "veteran" narrative informs a narrow-minded infrastructure of civilian, veteran, and military "civ-vet-mil" relations, as well as feelings toward how society knows, talks about, and supports those who have served.

From 2001-2009, Sergeant Keefe served in the United States Marine Corps infantry as a light armored reconnaissance scout, and from 2006-2007 he completed a tour of duty on the Euphrates River in Iraq as a riverine scout with 2/3, nicknamed the "Warriors of Anbar."

Dean Keefe lives in Verona, New Jersey with his wife Saydi and their five children.

Vice Dean, School of General Studies
Special Advisor to the Provost for Veteran Initiatives

Dean Allen advises Postbac Premed and undergraduate premedical, preveterinary, and predental students. Prior to joining the Postbac Premed Program, he served as an advisor for students who were interested in careers in science. He earned a B.S. in computer science and an M.S. in college student personnel and administration from the University of Central Arkansas.

Dean Graham joined GS in 2018. Before joining GS, Dean Graham served as a Senior Academic Advisor at Borough of Manhattan Community College, the Junior Class Advisor for Eugene Lang College of Liberal Arts at The New School, and as a Career Advisor at Sacred Heart University. His dedication to education is supported by over a decade of professional experience in higher education, which includes academic advising, career education, and program development. Dean Graham holds a B.A. in English and an M.B.A., both from Sacred Heart University, and continues to study toward an M.A. in liberal studies with a concentration in urban education from the Graduate Center of the City University of New York.

Ashley joined the School of General Studies in the spring of 2020. As the Assistant Director of Multicultural and Social Justice Initiatives, she supports the management and implementation of the School's multicultural and social justice education programs, and serves as the lead for all Postbac Premed student programs, initiatives, and collaborations. In addition, she advises all GS-focused student organizations with a multicultural and social justice mission and contributes to various student engagement initiatives, including co-advising large-scale multicultural programming that includes all four of Columbia's undergraduate colleges.

Prior to joining GS, Ashley worked at Fairleigh Dickinson University (FDU), where she served in a dual role as Campus Life Coordinator of Greek Life and Housing Operations, and has significant knowledge and experience around diversity and inclusion best practices and student engagement development. Ashley holds a BA in humanities and an MA in criminal justice from FDU. In her spare time, she enjoys working out, traveling, and attending concerts and music festivals.

Dean Sunshine advises Postbac and undergraduate premedical, preveterinary, and predental students. In addition to his advising responsibilities, he is the Postbac Premed Program liaison for veterinary medicine, MD/ Ph.D. programs, and international students, and coordinates the linkage programs. Prior to joining the Postbac Premed Program, he was an assistant dean of students at Columbia College and the Fu Foundation School of Engineering & Applied Science. Dean Sunshine earned his A.B. from Columbia College and his Ph.D. from the Graduate School of Arts & Sciences at Columbia University.

Dean Griffiths joined GS in 2016 and has a strong history with Columbia and GS. From 2009-2010, she worked as a financial aid counselor with Student Financial Services, providing counseling and guidance to new and continuing students on federal financial aid programs. She was named Columbia's first Manager of Military and Veterans Affairs in 2010, a position she held until 2014, and later served as Director of the Veteran Crisis and Suicide Prevention Program with Services for the Underserved.

In 2016, she returned to Columba as an advising dean at GS, providing academic advisement to students and coordinating academic and learning initiatives for the Academic Resource Center. In 2019, she became the School's first Associate Dean of Student Wellness. In this role, she serves as the primary supervisor for all student wellness initiatives and the point person for emergency response, in coordination with campus and community partners. Dean Griffiths completed her B.A. at California State University Northridge, and her L-MSW at Columbia's School of Social Work in May 2015.

Alex (he/they) joined the School of General Studies in 2022. As Associate Director of Special Events & Programs, he leads the planning and execution of events and programs for GS, collaborating with all offices at GS and partners across the University.

Prior to GS, Alex graduated from Hofstra University with honors and a BA in psychology, and worked for Invesco/Mace Ltd., managing conferences, staff appreciation events, business development events, and other programs. He also has significant experience managing large-scale catering events throughout New York City.

In their leisure time Alex can usually be found playing sports, dancing with friends, and/or singing, as well as using their undergraduate research to help organize community-based initiatives around DEI topics