Peer Advising
Peer Advisor Availability
GS Peer Advisors are students who wish to provide support and advice about the opportunities and challenges at Columbia. Peer advisors are available to discuss academics, campus resources, personal concerns, and the transition to GS at either in-person walk-in hours or by scheduling an appointment.
Contact
Undergraduate Peer Advisors
[email protected]
Spring 2023 GS Lounge Walk-In Hours
Mondays: 12:30 – 4 p.m. 
Tuesdays: 1 – 2 p.m. and 2:30 – 3:30 p.m.
Wednesdays: 3 – 4 p.m. and 5 – 6 p.m.
Thursdays: 11 a.m. – 12 p.m., 1 – 2 p.m., 3:30 – 4:30 p.m., and 4:30 – 5:30 p.m.
Fridays: 11:30 a.m. – 12:30 p.m.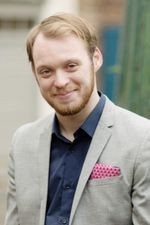 Liam McGrane
Philosophy/Computer Science
Originally from the UK, Liam moved to NYC in 2019. Before that, a one-year stint at university for Architecture didn't quite go according to plan, and he worked for many years in retail and tutoring. Six years later, he decided to try furthering his education once again, this time at Columbia GS, where he's looking to double major in Philosophy and Computer Science. Liam has worked on GSSC as Vice President of Campus Life and contributed to The Columbia Spectator as a cartoonist. His interests include writing, playing board games, and spending time with his wife.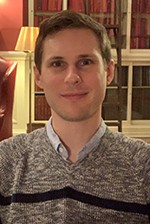 Hunter Rhoades
Human Rights
Hunter is originally from Alaska but has joyfully embraced urban life as a New Yorker. Before GS, he attended college part-time in several states before meeting his wife and enjoyed an eight-year career serving as a police supervisor, investigator, and SWAT officer. At Columbia, he is involved in men's lightweight rowing and hopes to attend both divinity and law school, after which he hopes to re-enter public service as an attorney. In his spare time, Hunter enjoys NYC dining culture and is a loyal fan of the Metropolitan Opera.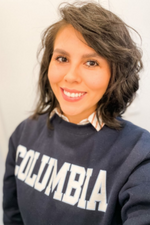 Raysa Schumacher
Astrophysics
Raysa was born in Colombia, but moved to Miami, Florida at six years old. She attended Florida International University right after high school, but decided that college was not the best decision at the time. She jumped into the workforce—working in the airline industry as a flight attendant and as an esthetician. Raysa decided to go back to college in spring 2019 to earn her Associate's degree at Palm Beach State College. Upon graduation, she received admission to Columbia in 2020 to pursue her degree in Astrophysics. She hopes to continue on to graduate school to pursue a PhD. In her free time, Raysa enjoys reading, kayaking, crossfit, and spending time with her husband and dogs.