54 GS Students Named as 2021-22 Fellows
Among this year's 54 fellowship winners are GS' first Marshall Scholar and second consecutive Truman Scholar.
July 27, 2022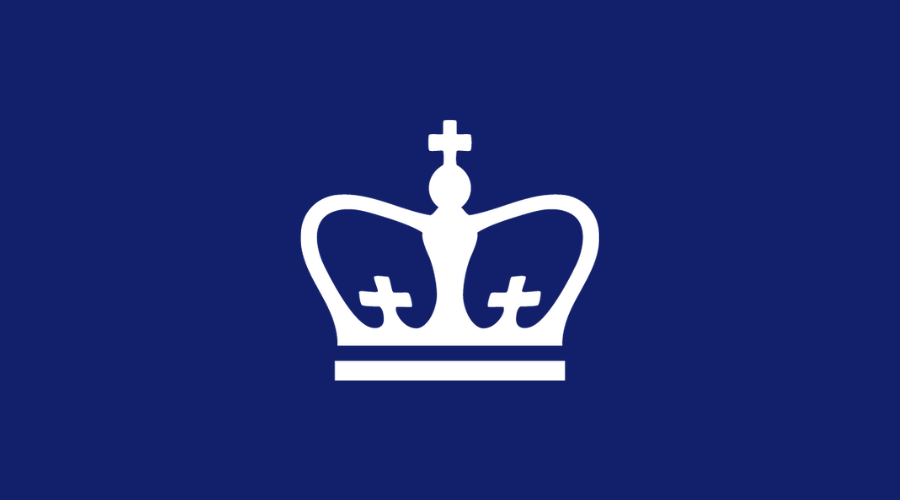 During the 2021-22 academic year, 54 GS students have added their names to the long list of extraordinary GS fellowship recipients at both the national and international level. Their achievements are a celebration of their hard work and dedication to their studies as well as a reflection of the values of the GS community. Notable fellowship achievements this year include GS' second consecutive Truman Scholar and the School's first-ever Marshall Scholar.
James Harvey Elliot II '23GS was awarded the Truman Scholarship this spring for his work in and advocacy for reform in the U.S. prison system. Elliot found his calling for prison reform after taking classes in a remote learning program while incarcerated. Through the Truman Foundation, he will receive financial support while attending graduate school to further prepare himself for a career in public service. In the future, Elliot hopes to establish a non-profit organization to facilitate cooperative efforts between colleges and prisons around the country.
Bérénice Sylverain '21GS received the special honor of being the first GS student to be named a Marshall Scholar, and has gone on to continue her education at Oxford University. Sylverain's passion for Haitian literature and cultural studies has led her to pursue two degrees at Oxford in Latin American Studies and Comparative Social Policy. An advocate for the restoration and preservation of the Haitian state, economy, and culture, the Marshall Scholarship will provide her with a platform from which she can share her stories and help guide others in similar lines of work.
Elliot and Sylverain's achievements, like many of their classmates', are not only a reflection of their individual strength and dedication, but also exemplary characteristics of the entire GS student body. Fellowships provide students with opportunities to continue their education beyond the classroom, deepen their understanding of the world, and learn more about their interests in an immersive, hands-on environment. 
---
International Awards
Yenching Scholarship
Heloise Garry, '21, Film and Media Studies
United Nations Education Impact
Marla Rinck, '22, Millennium Fellow
Oxford-Reuben Foundation Graduate Scholarship
Amit Regev, '21
Amma Kyei-Mensah Scholarship (Cambridge)
Amit Regev, '21
Top National Awards
Truman Scholarship
James Harvey Elliot II, '23, African-American Studies  
Marshall Scholarship
Berenice Sylverain, '21, English & Comparative Literature 
Fulbright-Hays Scholarship Program
Matthew Capuano-Rizzo, '22
NSF Graduate Research Fellows Program
Yvette 'Yve' Schutt, '20, Physics
CASA (Center for Arabic Study Abroad) Fellowship
Caitlin Buckley (Jordan), '22, Comparative Literature
Boren Award
Peter Chen (Senegal), '23, Political Science
Princeton in Africa Fellowship
Emma Fromont, '22, Film and Media Studies
George Lucas Scholarship, USC Film School
Blaine Morris, '18, Film and Media Studies
Humanity in Action
Elise Otmani, '22, Economics-Philosophy
Ashley Tan, '22, Political Science
U.S. Department of State Internship
Gabriel Hodes, '24
Critical Language Scholarship
Ysabella Saifel Titi (Arabic, Morocco), '23, Human Rights
Anthony Stephen Costanzo (Mandarin, Taiwan), '23, Political Science
Austrey Kost (Arabic, Jordan), '23
Lucy B. Davis (Arabic, Jordan), '23, Comparative Literature & Society
New Writers Program at University of Texas Austin (Fully-Funded M.A.)
Anika Jhalani
Congressional Policy Summer Internship (Islamic Scholarship Fund)
Shaheer Rahman, '24, Economics-Political Science
Udall Foundation
Noelle Files (Honorable Mention), '23, Political Science
New York State and New York City Awards
Daniel H. Weiskotten Fellowship, William M. Beauchamp Chapter of the NY State Archaeological Association
Jennifer Todaro, '23, Anthropology
Women's Forum Education Fund Scholarship
Marie Danielle Dere, '23, Sociology
Columbia University Awards
Lamont Doherty Earth Institute Summer Internship
Dean Wilson Gelling, '24
Department of Anthropology, de Loria Fellowship
Jiana Ugale, '24, Anthropology
Weatherhead Institute Summer Research Grant
Jason Trinh, '24, History
Saltzman Student Scholarship Program
Matt Braaten, '24, Political Science
Hailey Cherry, '23, MESAAS
Anthony Stephen Costanzo, '23, Political Science
Benjamin Ben Yamin Dahan, '22, Sustainable Development
Niccolo Gismondi, '23, Political Science
Alexandra Gracheva, '23, Political Science
Alexandria Hall, '22, Political Science
Omri Harlap, '23, Political Science
Hayden McGrath, '23, History
Katya Kantor, '22, Religion
Raj Koshal, '24, History
Justus Pekasius, '24, Political Science
Griffin Utz, '24, Political Science
Department of Biology, Summer '22 Undergraduate Research Fellowship
Ara Bakhteyar, '23, Biophysics
Hsin Min Cheng, '23, Neuroscience and Behavior
Maya Druch, '25, Biology
Davey Liu, '23, Medical Humanities
Angie Maldonado, '24
GS Summer '22 Research Scholars
Shelton Brister, '23, Psychology
Balthazar Sheehan, '24, History
Jason Trinh, '23, History
Cecilia Nemeth, '25, Neuroscience and Behavior
Anthony Brown, '23, English
Nikki Afshar, '23, Philosophy
Soo Yeon Choi, '23, Psychology
Durga Rajiv Chatoli, '25
Justine Nicholson, '25, Neuroscience and Behavior