In Their Own Words | Discovering the Intersection of Art and Medicine
First-year Postbac student Aloicia (Chaieun) Lee shares her journey from being an animator to Columbia GS and how the connections between art and medicine inspired her to change career paths.
January 18, 2022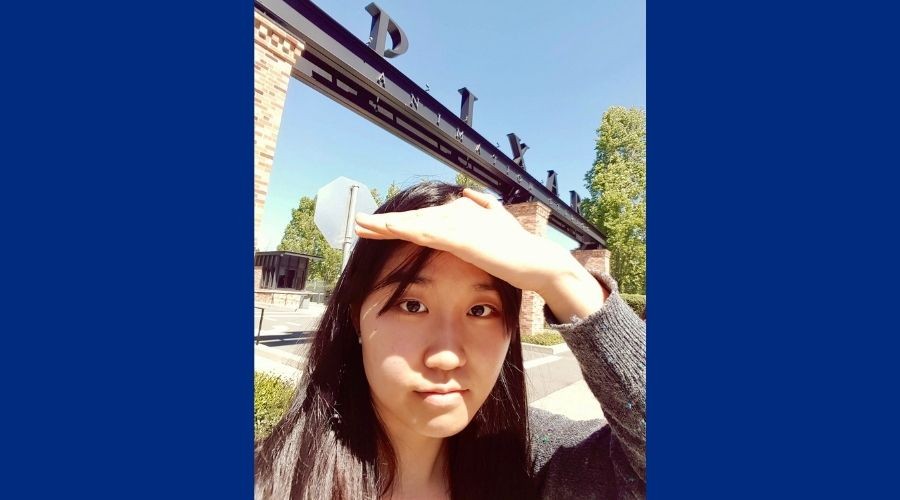 I majored in animation. In college, I was chosen to be trained in the Pixar Summer Story program at California College of the Arts. After the program, I worked on an animated feature film in South Korea, at the studio of director Yeon Sang-ho, who directed the movie Train to Busan.
I was pretty satisfied and was ready to dedicate my life to animation. The dream was short-lived, however, when I soon developed severe pain in my shoulder and arms. The piercing sensation was paralyzing and with no apparent source, I was left with no choice but to persevere while the pain persisted in the background. The more I pushed myself, the worse the situation became. I was unable to produce a single drawing without having breakdowns, first physically, and then emotionally.
After researching my condition, I decided to seek help from medical professionals. Even then, I was skeptical, since I couldn't find a specific illness from the internet that matched my situation. My doubts were silenced when a psychiatrist informed me of my signs of depression. An orthopedic doctor examined my shoulder and pointed out that I had bad postures while drawing, which was causing the pain. He treated my tendonitis with ice and heat therapy and prescribed me ibuprofen. I also took their recommendation for specialist treatments like yoga and massage. With the doctors' help, I outlasted the illness.
While it was my choice to fight the pain, without the doctors' knowledge and their dedication to lead me to the right path, I wouldn't have made it out of the prison that confined me. From this experience, I found a new spark of admiration towards doctors. More than simple appreciation, I was drawn to the medical professionals I've observed and their abilities to enrich people's well-being. The spark soon grew into a personal aspiration, and the impact they left lingered on, urging me to strive for their level of positive influence.
Determined to find out what I had in me, I took part in medical volunteer work in Monkey Bay, Malawi. I was overwhelmed by hundreds of patients crowding the corridors, with flies circling around them. They waited for days, even months, just to see a doctor. Despite the dire nature of the situation, the doctors in Monkey Bay displayed optimism and vigor, doing everything they could with what little they had.
In my free time, I drew the children from the village in hopes of getting closer to them. They would then gather around me, laughing with excitement every time they saw a drawing. It was then that I began to see the connections between art and medicine. Working in animation, I've always loved seeing how my art affects others. I yearned for the same sensation ever since and through my interaction with medical professionals, I learned their passion lies on the same wavelength. The process in both was always a challenge, but the payoffs more than compensated the required hardship.
Once I returned to the states, I looked for ways to do more. I became an EMT and began working in the medical field while shadowing at a local hospital. I learned about the Postbac Premed Program through research, and thought it would be amazing to be able to complete the academic prerequisites at Columbia. I love that the program offers opportunities leading to the medical field to people like myself, who come from different backgrounds.
While studying to prepare for the program, I've continued to work as a freelance animator on various projects, including Japanese animated TV shows like Digimon. I'm happy that I'm now pursuing two fields that I love. I want to dedicate my life in both art and medicine, and contribute in improving the lives of others, with the heart for people I always had.
---
Aloicia (Chaieun) Lee is a first-year student in the Postbac Premed Program. In Their Own Words highlights Columbia GS students' unique voices, perspectives, and experiences during their time at Columbia and beyond.