Interview with President of Santa Monica College
Dr. Kathryn E. Jeffery, Superintendent and President of Santa Monica College, discusses the important role community colleges play in higher education today, and the success of community college students who decide to transfer to traditional four-year colleges, including the Columbia University School of General Studies.
October 19, 2020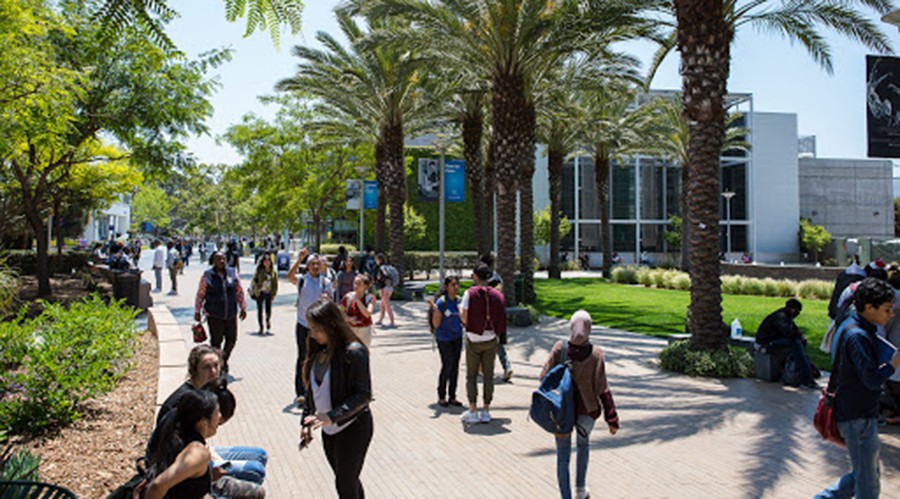 Forty percent of students enrolled at GS transferred after attending community college. In honor of National Transfer Student Week, we are highlighting many of our students and alumni who transferred to GS, as well as offering insight into the unique role that community colleges play in making higher education possible for nontraditional students. Read more about their stories here. 
---
National Transfer Student Week
What do you feel are the most common misconceptions about community college students, including those who transfer to four-year institutions?
Community college students represent the hardest-working, most diverse students in the U.S. higher education system, many the first in their families to attend college. Probably the two biggest misconceptions about community college students/transfers are, one, that they are not as likely to succeed as their peers who head straight to a four-year institution; and two, that they have availed themselves of a "second-rate" education. Both of these are just that—misconceptions.
The 2019 Jack Kent Cooke Foundation "Persistence" Report showed that while community college students/transfers make up only 7% of the student body at selective institutions, they graduate at a rate higher than their peers who enroll directly out of high school and those who transfer from another four-year institution.
We are truly so appreciative that the Columbia University School of General Studies exists and for its tradition of championing nontraditional students, setting an example for other Ivy League and selective institutions.
These statistics speak to the facts: community colleges not only provide a first-rate collegiate education, they prepare their students to succeed, whether it be in transferring to a four-year university or in entering their career of choice/upgrading skills for a specific career field. At Santa Monica College, we take immense pride in hiring the best professors, distinguished scholars in their fields (many also teach at local, prestigious universities like UCLA) or active career professionals, who provide instruction in smaller classes so students may benefit from more personalized attention.
SMC also has the most extensive student support/counseling network in California. Our counselors provide support outside the classroom, completing the circle, so to speak, in order to give our amazing students—many of whom demonstrate grit and tenacity by the very act of enrolling in college, in the face of socio-economic obstacles—the best foundation for success. I don't think it should come as a surprise that community college students perform better than their counterparts!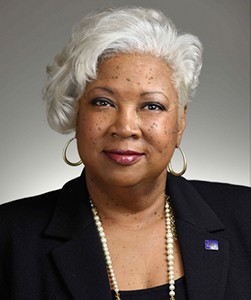 What are some commonalities among students who successfully transfer from a community college to an Ivy League university?
Taking the Santa Monica College students who transfer to the School of General Studies of Columbia University as an example, it appears that most who successfully transfer are adult learners who have had nontraditional life experiences. They have overcome significant challenges and have used the many resources made available to them (counseling, tutoring, and other student support) at SMC to their advantage.
How does attending community college help prepare students for success at an Ivy League institution?
Community college students are typically in classes that have a capacity of 35-40 students (on average) and have more opportunities for interaction with their professors. A college like Santa Monica College also provides a vibrant extra-curricular culture, and many students who successfully transfer to an Ivy League institution have demonstrated a high level of engagement here at SMC, either by participating in student government or in student clubs.
SMC students receive intensive support in selecting the four-year institution that is the right fit for them, looking beyond what is available locally. By attending a community college like SMC, students benefit from support that is tailored to their specific needs, counselors and professors who take into account that in order for students to meet their self-identified goals, their individual needs and life trajectory require individualized attention both within the classroom—and without.
Can you share your thoughts on the Columbia University School of General Studies and our approach to recruiting and admitting nontraditional students?
We are truly so appreciative that the Columbia University School of General Studies exists and for its tradition of championing nontraditional students, setting an example for other Ivy League and selective institutions. In particular, and especially of note, is Columbia's active recruitment program and the application fee waivers for interested students. By doing so, Columbia brings marginalized students to the forefront and breaks down barriers for access. At SMC, representatives from Columbia's School of General Studies come to our campus every semester to recruit and provide information to interested students. One area in which we eagerly await more development is an increase in financial aid and scholarships to community college students (many are admitted but lack the financial resources to actually enroll).
All told, SMC's partnership with Columbia University School of General Studies is one of which we are tremendously proud! For a very long time, SMC has been the top feeder to Columbia west of the Mississippi—second only, I believe, to a two-year college in your vicinity (236 SMC students have transferred to Columbia GS in the past decade)!
Here are two really heartwarming stories of recent SMC to GS transfer students, posted on our official Instagram account: veteran Jeff Montero and Alexia Nagayama.
How do you think the current crises facing the country have affected the community college landscape and value proposition?
COVID-19 and the accompanying economic crises have deeply affected community college students, many of whom were already facing socio-economic obstacles even before these crises hit. The value proposition of community college continues to stand strong, but it is important to acknowledge how difficult it is for students to stay focused on their academic life when they have lost jobs, are caring for children, and so on. SMC has unveiled an intensive basic needs program that mirrors what we would offer on the ground and continues to assess how we may better support students during this difficult time.
Community college students have been disproportionately impacted during this pandemic. Enrollment at community colleges in California and elsewhere has been impacted during the pandemic; Santa Monica College is faring much better than most. As the nation's economy faces a rocky, uncertain future and unemployment is at a record high, what community colleges have to offer—high-quality undergraduate education at the fraction of the cost of four-year institutions; career training and retraining—becomes even more valuable.
---
Dr. Kathryn Jeffery has served as Superintendent and President of Santa Monica College (SMC) since February 2016. 
With over three decades of diverse higher education experience, Dr. Jeffery has successfully encompassed roles as an administrator, counselor, and adjunct music professor.  She is highly regarded for her knowledge and experience in educational leadership, student services and Career Technical Education (CTE), and Workforce and Economic Development. She is a passionate advocate for higher education who is courageous and takes pride in using a student-centered approach to face challenges and opportunities as a college CEO. Dr. Jeffery has championed issues related to diversity, equity and inclusion throughout her career as informed by her professional and personal experiences. She has led higher education organizations through critical emergency response operations (wildfires, active shooter, civil unrest, and pandemic planning for business continuity). And she is adept at guiding community colleges in both rural remote communities and urban highly diverse environments.
Prior to joining SMC, Dr. Jeffery served as CEO of Sacramento City College and Hennepin Technical College; Provost/Chief Campus Administrator at the College of Southern Nevada in Las Vegas; Vice President of Columbia College in the Yosemite Community College District; Dean for Faculty and Staff Diversity/Development and Dean for Student Services at the California Community Colleges Chancellor's Office.
Dr. Jeffery has comprehensive knowledge of community college-related issues, due in large part to her rich professional experience in academic and student affairs programs and services. She holds a Ph.D. in Educational Administration with an emphasis in Community College Leadership from the University of Texas at Austin, an M.S. in Applied Behavioral Studies in Education (Counseling) from Oklahoma State University, and a B.M.E. (Bachelor of Music Education) with a major in piano and minor in voice from Oklahoma State University. A lover of the arts – especially music – Dr. Jeffery is also a talented classical pianist.
Dr. Jeffery is a member of the Board of Directors of the American Association of Community Colleges (AACC), Chair of the Special Commission on Structured Pathways of AACC, President's Round Table of African American CEOs, the Board of Directors of the Santa Monica College Foundation, the Broad Stage at the SMC Performing Arts Center, and Board of the Chamber of Commerce of Santa Monica. She is a member of Alpha Kappa Alpha Sorority, Inc. and the Los Angeles Chapter of The Links, Inc.