From Community College to the Ivy League: Grit and Big Dreams
By
Dr. James Mabry '81GS, President of Middlesex Community College
October 19, 2020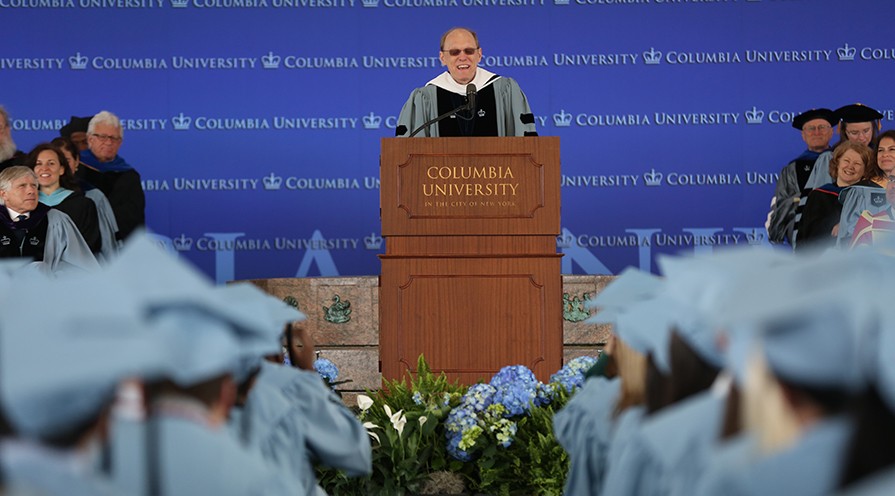 Forty percent of students enrolled at GS transferred after attending community college. In honor of National Transfer Student Week, we are highlighting many of our students and alumni who transferred to GS, as well as offering insight into the unique role that community colleges play in making higher education possible for nontraditional students. Read more about their stories here. 
---
National Transfer Student Week
Community colleges are often seen as the last resort for undecided or underachieving students while in reality they are where students who have been down different learning paths are now seeking to succeed within the more traditional structures and roadways that we call higher education in this country. Everyone dreams, but in a nation where your zip code can be your destiny, community college students strive every day to prove that this does not apply to them.  
Many community college students have failed to connect with learning in a meaningful way at other institutions or have been forced to overcome significant challenges. To struggle and even fail, and then come back and find your own path forward reduces the fear of failure while strengthening self-reliance. Community college students are often forced to figure it out on their own and once they do, they have a determination and resiliency that carries them forward. 
Most community college students work while going to school and many work long hours to just survive. They have not been able to go the easy way. By the time they finish at a community college they know how to take care of themselves and they know how to work hard. They have learned that what they lack, they can overcome through perseverance and determination. 
At community colleges, students find faculty and staff focused on teaching and supporting student success. It is an environment that attracts those who love working directly with students and is a place where students can get connected, supported, and inspired as they build their own path forward. Connections that may have been missing in the past are now forged and all come out stronger. 
The Columbia University School of General Studies, just like community colleges, keeps the door open and invites people into a new world of opportunities. GS allows for past mistakes and detours and offers an alternative path to a special and rigorous educational experience. The GS team is truthful about the work involved, about the necessary sacrifices, and the effort needed to succeed at this level. 
For students who have come back on their own and learned many lessons about succeeding along the way, the open door is more valuable than the challenges are daunting. They will fill in the gaps and find a way because they have real grit and even bigger dreams. 
---
Dr. James Mabry retired in 2021 after serving as the fourth President of Middlesex Community College.
While president, Dr. Mabry led an innovative team dedicated to providing transformational educational opportunities for the more than 9,000 wonderfully diverse students who attend Middlesex Community College with campuses in Bedford and Lowell.
Mabry holds a Ph.D. in U.S. History from Columbia University, and a Master of Science degree from The London School of Economics. He earned his bachelor's degree in political science from Columbia University's School of General Studies, and his associate degree from the University of Maryland Overseas Division.
Before becoming President of Middlesex, Dr. Mabry served as Vice President of Academic Affairs for Mesa Community College in Mesa, Ariz. – the largest of the 10 colleges in the Maricopa Community College District, which enrolls more than 125,000 students.
Dr. Mabry was also Dean of Academic Affairs at Palm Beach State College, South Campus, in Boca Raton, Fla. He served as Associate Dean of Academic Affairs at Dutchess Community College in Poughkeepsie, N.Y., where he was also an Assistant Professor of History. Mabry began his career as a high school social studies teacher in the New York City public schools system.