GS Student Veteran Reflects on His Military Service and Path to Columbia
GS student veteran Christopher Mendell spent his high school years thinking that he would become a DJ in Las Vegas, but life took him in a different direction. Mendell enlisted in the Army National Guard after graduation and joined the Honor Guard as a way to pay his respects to his grandfather and fallen veterans. He reflects on his life experience, discusses what brought him to GS, and offers advice to fellow veterans looking to enter higher education.
November 09, 2021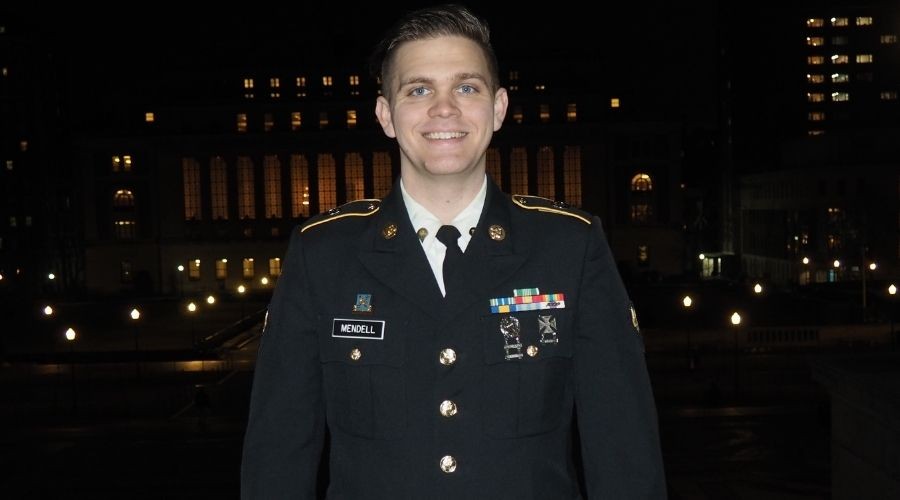 Tell us about your background and what prompted you to enlist:
Throughout high school, I was focused on building a career as a DJ. By my senior year, I had built a resume that included performances for the likes of Coolio and Flavor Flav, as well as parties for Criss Angel. I had received praise from Robin Leach and nightclub owner Jesse Waits, among others. I was back and forth on college plans, with the Art Institute of Las Vegas being my only real consideration. I had a year until I turned 18, at which point I could begin DJing nightclubs in Las Vegas.
Life had different plans. My father lost his job four days after Thanksgiving and leading up to my school's Christmas break, food began being hard to come by as the grips of poverty took over. Putting my younger siblings first, my father and I regularly neglected our small meals, so they'd have more.
On Christmas Eve a random stranger, whose identity is still a mystery, knocked on our door and left 2 bins filled with food and Christmas presents. During a hopeless time, I realized the good of humanity could shine through and brighten anyone's day. It was time to grow up. There's no guarantees in the music industry and making anything close to a livable wage was 8 months away when I would have the opportunity of DJing the big Vegas nightclubs. Joining the military had been a childhood dream of mine and my best friend was enlisting at that time as well. I always held the military in such high regard, but I didn't think I was good enough to join those ranks. But, in part inspired by that random stranger, and in part an effort to support my family, I was ready to step up and go for it. Three months after my father lost his job, I enlisted.
What you currently do for the Army National Guard, and how did you become involved with funeral honors?
Getting involved with funeral honors was a bit of luck. My grandfather passed away when I was a kid. We were very close. He was a WWII Veteran (Marine) and inspired me to try to sign up for the first time when I was about 8 years old in response to September 11th. Clearly, I was denied. His funeral service at Calverton National Cemetery, when I was 13, was my first real interaction with members of the military. Through tears, I remember feeling a sense of pride realizing how my grandfather was being honored—he would have loved it.
After I completed training and was in-processing into my new unit, we had tons of briefings. One of them was short and sweet: "My name is SSG Vargas with the Army Honor Guard. We're a group of soldiers who give our fallen vets the highest honor. If you want to join the team of the best soldiers the state has to offer, give me a call." I was sold. Three months later, I was on the Nevada Army Honor Guard Team. Three years later, I moved to New York and began looking for new opportunities with the military. I joined the New York Army Honor Guard where, in one of my proudest moments, I was able to honor over 1,000 veterans at Calverton National Cemetery—the same hallowed grounds my grandfather was honored on years earlier. Not many people actually know that aspect of the story.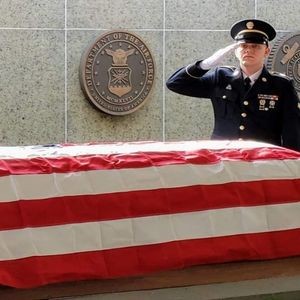 I actually ended my service with the military earlier this year. Prior to that, I was selected to represent the National Guard by the National Guard Bureau and Department of Defense as the Face of the National Guard for Futures Magazine. The issue of the magazine I appeared in was released in October. Additionally, I was an Intelligence Analyst for 3/142 Assault Helicopter Battalion in New York. During my first two years at Columbia, I was actively serving, but I decided to end my military career to focus on my studies and extracurriculars. In the future, I may return as a flight surgeon, but right now I need to focus on studying for the MCAT!
How did you learn about GS and what made you decide to apply?
I spent years trying to find my place in the world. I was a volunteer firefighter. I made it deep into the Secret Service hiring process before turning it down. I thought I wanted to get involved in finance, but nothing I tried ended up being a real passion. I bounced around between three different colleges before earning an Associate degree. I began to take my education seriously after I enrolled in my third college, and gave pre-med coursework a try—I quickly fell in love. Then I gave space exploration related coursework a try and also fell in love. Once I figured out where my passions were, the rest fell into place for me. As it turns out, throughout my career as a DJ, I was studying the neuroscience of music without realizing it. It took my Grandmother getting Alzheimer's and researching the brain, starting college, and taking pre-med coursework to figure out I wanted to pursue a career in neuroscience, with tangential hopes of becoming an Astronaut Surgeon or working with NASA.
Finding Columbia was a stroke of luck. I was leading a color guard team at an event on Ellis Island for the Ellis Island Honor Society. While there, I was able to meet Dr. John Bilezikian from Columbia University Irving Medical Center and some other distinguished guests (Ivy League professors, the commissioner of the MLB, and others). In a brief conversation, I was able to discuss my medical school aspirations and how unbelievable it was to meet someone affiliated with an Ivy League school. The general message from the guests I spoke with was to never give up on my dreams, and never self-select out of anything I want. I went home that night and researched more about Columbia . I learned about GS and fell in love with the idea of a community of nontraditional students who could bring different levels of maturity and experience to scholarly discussions. The other selling point was—despite being a school of nontraditional students—we would be fully immersed in the student body. My intention was to get a full four-year college experience, so despite being nontraditional, being immersed with the student body was important to me.. Never in my wildest dreams did I consider I'd be able to get an Ivy League education until that lucky night of color guard work. I scheduled a meeting with Diana O'Donnell, GS' Associate Director of Admissions, and she really helped to suppress a lot of my fears to give me the remaining confidence I needed to apply. Everything about Columbia ended up being the perfect school for me.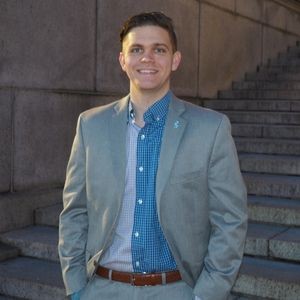 How did your military experience impact your journey and transition to Columbia both personally and academically? 
The military really assisted with my maturity and work ethic. As a high school student, I clearly had other focuses. My bad grades would always loom in the back of my mind and cause me to doubt my academic ability. But, when I began taking college courses prior to Columbia, I noticed a new student taking form. I no longer procrastinated, I made sure I did my homework, and I was excited to show up to every class and learn. The old me probably would have neglected schoolwork in favor of a party, but the new me puts my academics first. The biggest thing is that I learned to put forth my best effort every day and truly earn my grades, rather than shoot for an A and quit trying anything extra.
What advice would you give to other active duty service members and/or veterans who are considering applying to GS?
Just go for it. You joined the military despite all the uncertainty the next few years would bring. As a member of the Army National Guard, getting activated was always a possibility. I never knew if I would be home the next day or if I'd be activated and away from home indefinitely. If the only thing holding you back is the uncertainty of whether you can or cannot do it—just apply. You rose to the occasion in training and throughout your career. You'll do it again here.
Besides that, research what you want to do and try to come with a plan! Do you want to come here and explore the Columbia Core to find your passion? Great. Want to become a surgeon who practices medicine on the moon? Go for it (that's what I'm shooting for). The world is your oyster and Columbia can unlock a plethora of opportunities you never thought possible.