2022 Grad Profile: Julie "Julz" Greene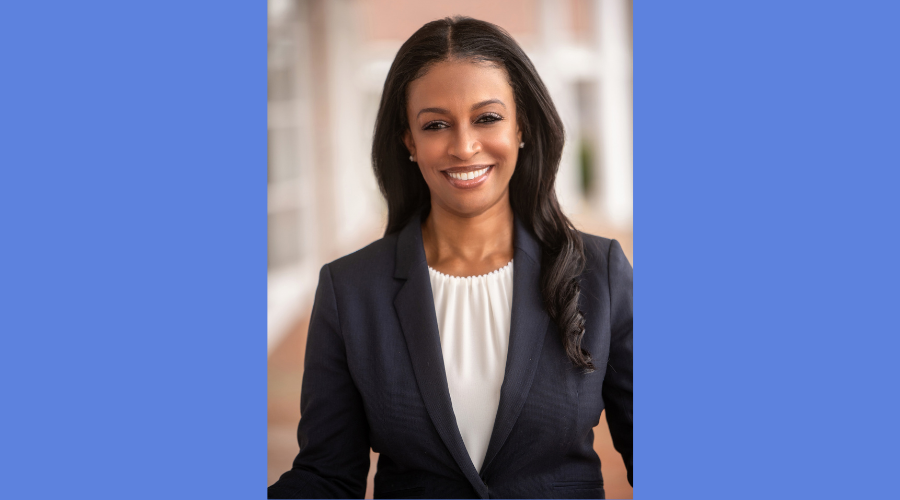 Julie "Julz" Greene
Postbac Premed
Where are you from?
Bronx, NY but currently living in Warren, OH
Tell us about your path to GS!
Before coming to GS I was a licensed Funeral Director for the State of New York, followed by a career in pharmaceutical sales. I am married and had the privilege of raising two children from New York to New Jersey, and now Ohio. I'm here thanks to the love and support of my husband and the encouragement of so many people in my life, like my Aunt Alma who insisted that I attend college, and my sister Tricia Campbell and high school bestie Kayla McFarlane who continued to encourage me. At the center of my life is God first, family, and a good time with friends.
What has been your proudest Columbia moment?
I had the humble privilege of serving as VP of the Medical School Fair on the Postbac Premed Student Council (PPSC) during the height of the pandemic. The decision was made to hold the fair virtually for the first time in the twenty-year history of the event. Dean Brian Allen and GS Student Life Program Manager Ashley Moody-Astwood supported and guided my vision along with an amazing team of 16 students (including my core leadership team Dana Ljubicic, Samavia Gulfam, and Sabine Abukhadra) and my phenomenal Zoom leads (Hannah Ressinger and Violetta Mosheyeva). My partner, VP of Medical School Communications Corrine O'Brien, worked hard alongside the team to invite and convince participating Medical Schools to join our virtual world. We had no idea how it would turn out, but at the end of the four-to-five week run, it was a huge success! 
I also serve in various leadership capacities both on campus and externally. On campus I have had the pleasure of playing Badminton recreationally (I played in High School in Jamaica, WI)! My favorite organization is the Social Justice Medicine Club (SJM) where I currently serve as the co-president with my "patnah" Adrian Puentes. I have been a part of SJM since I entered the program in 2019, and joined the leadership team alongside Monica Raiss, Lia Farrell, Chelsia Melendez, and Isra Eldosougi in Fall 2020.
The American Medical Women's Association (AMWA)'s chapter on campus led me to become more involved on the national level, where I continue to enjoy being a part of various subcommittees. I enjoy working with the members, especially Dr. Nicole Sandhu, Courtney Chau, and Erica Ross.I also enjoy attending the robust discussions by Students of Color Community Connection (SOCC), led by the awesome Ashley Moody-Astwood, as well as activities hosted by The Columbia Society for Medical Humanities (CSMH).
I'm also a health educator/volunteer with Project STAY which is somewhat external but is attached to the university as a clinical experience. Project STAY is very hands on as we deal with youths and their sexual health, administering various tests and conducting counseling. Since I'm not currently stateside following the pandemic, I have learned what tele-health involves and I'm able to conduct virtual workshops, thanks to my Directors Dr. and Mrs. Cohal and my coordinator, Kayleigh Barrett. They have trained and guided me in a most phenomenal way. I get to work alongside a few other besties: Lydia Bioh, Eugenia Naamon, Yarin Reindorp Elaine Tseng, Olivia Anakwe, and a whole host of other amazing students.
The Underrepresented in Medicine (URM) group is another favorite collaboration, started by my bestie Chelsia Melendez and Huda Algasas, where I get to hold space with Cajay Jacobs, Jessica Minhas, Andrea Abi-Karam, Paul Izzard, Stephanie Pierre, and Neelufar Franklin to name a few. 
I'm also looking forward to starting an auxiliary club on campus, again with my besties (Lydia Bioh and Yarin Reindorp), which will hopefully garner enough votes from the PPSC to be kicked off Fall 2022. The Medical School Applicants' Community (M-SAC) will serve as a space for students who are currently in their application year to get consistent tips and support as they go through this grueling process.
Externally, I am a member of Delta Sigma Theta Sorority Inc., The Links Inc., Jack and Jill of America Inc., and I serve on two Boards: Junior Achievement and The Basement Outreach (all Youngstown, OH Chapters). Through these organizations, I am able to be part of other community subcommittees and coalitions. One of many examples is the My Baby's 1st Coalition, which addresses infant mortality in northeast OH. Additionally, for The Links Inc., I'm currently involved with a project called "Purse for a Purpose: Feminine Hygiene Pantry" which has become near and dear to my heart. My own mini charity, "mission:givegLOVEs" has been instrumental in donating in small ways to various other charitable organizations.
Who are some people who have contributed the most to your Columbia experience?
Professor Brent Stockwell organized his biochemistry class in such a way that it made learning very difficult material quite user-friendly. His hand-picked TAs made class enjoyable and I was even fortunate to be paired with one of them (Jenny Jin) as my Columbia Medical School mentor. I would be remiss if I didn't also mention my bio lab Professor Raphael Cohn and orgo lab Professor Anna Gurbanyan. They both taught me how to approach research papers and writing, which has served me well in various projects.
Finally, my general biology unofficial study group, led by fellow colleagues Tomas Davila and Kat Slagell, has been a blessing. With this being my last semester, it has helped with affording me a strong and delightful finish.
What advice would you give to a Columbia student starting their GS journey?
I'll take the liberty of providing three key pieces of advice to a student entering GS. Whether you're an undergraduate or a Postbac, the academic journey will be a rough one. Be sure to stay true to your spiritual faith.
With that said, start by finding your person/your bestie, (which will, over time, turn into a supportive group of friends). For me it was Chelsia Melendez who pulled me into everything! Her relentlessness leads me to my second point, which is, to get involved in campus life i.e. activities and groups. It will literally save your life.
Lastly, and I saved the best for last, develop a relationship with your Dean(s). The Deans at GS are world class! I had no idea of the scope of work that Deans could possibly do on one's behalf. I have such respect for them.