2022 Grad Profile: Romy Ronen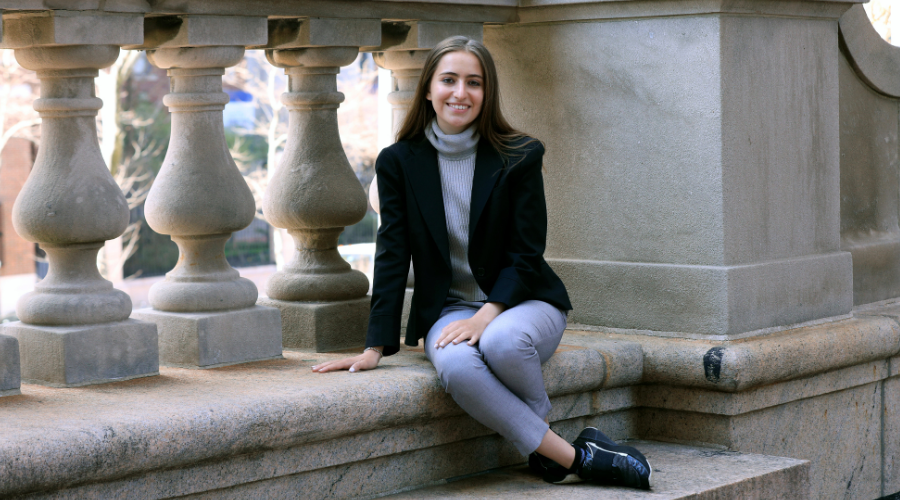 Romy Ronen
Joint Degree Program with the Jewish Theological Seminary (JTS)
Where are you from?
Manhattan
Major: 
Film and media studies (CU), Jewish literature (JTS)
What has been your proudest Columbia moment?
The Columbia and JTS campuses have provided me with a wide range of opportunities both in and outside the classroom. In addition to being President of Students Supporting Israel at Columbia, I was the Communications Director for Chabad, and co-founded two student groups, one a platform for women in the creative field and another a film club. 
I feel I have found my voice, particularly in fighting antisemitism, as exemplified by my public confrontation of the then Prime Minister of Malaysia at the Columbia Leaders Forum regarding his outspoken antisemitism and public denial of the Holocaust. I am a '36 Under 36' Honoree, chosen by the Jewish Week/Times of Israel as one of the 2020 36 top Jewish innovators, activists and visionaries, and I'm grateful to have received numerous awards for my activities, including the GS Service Award, the Beren Summer Fellowship, The ICC Fellowship, The Tikvah Journalism Fellowship, and the Tikvah Collegiate Forum Fellowship.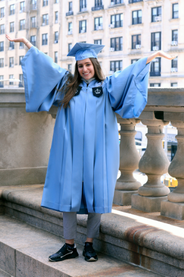 Who are some people who have contributed the most to your Columbia experience?
I took three screenwriting courses with Professor Loren-Paul Caplin, who is incredible. These courses helped shape my writing tremendously, especially with fellow students who were so caring and invested in the work that I shared. 
What are your plans for after graduation?
My plan is to pursue an MA and a PhD, focusing on Jewish studies, literature, film, and media. I strive to become a Jewish leader by working with other communities and organizations. My grandmother survived the Holocaust and, therefore, one of my larger life goals is to help pass mandatory Holocaust education throughout the United States. I know that even if I am unsuccessful in eventually accomplishing this goal, I will be forever grateful for the education I have thus far received.
What advice would you give to a Columbia student starting their GS journey?
Don't be afraid to share your voice. Even if you feel less qualified or less informed, even if you've been underestimated, your passion is enough and, most importantly, you are enough!