2022 Grad Profile: Kristen Magnatta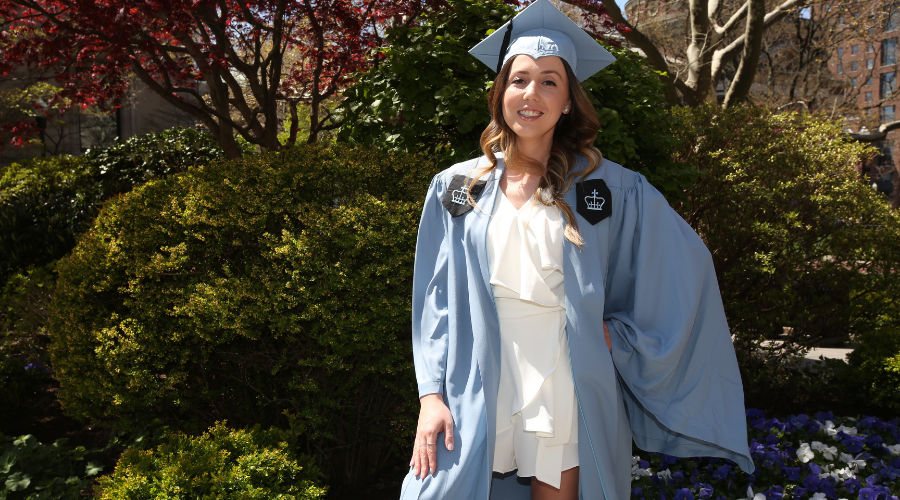 Kristen Magnatta
Undergraduate
Where are you from?
New Jersey
Major: 
Psychology
Tell us about your path to GS!
A college education once seemed unattainable, but today I am proud to call myself a Columbia University graduate. In true GS fashion, my path here was anything but traditional. Growing up in a household affected by addiction left my mind elsewhere, never fully applying myself academically. After years of summer school and barely graduating high school, I unknowingly spiraled into a state of anxiety and depression—with no college plans in sight. However, overcoming these hardships and learning to cope helped shape me into who I am today.
After high school, I attended a teaching certificate program and began working as a preschool teacher. I loved working with children and enjoyed watching them grow, which led me to do the same. While working, I decided to enroll at Bergen Community College, where I began to gain academic confidence and met some truly inspiring individuals who saw potential in me and supported me. I chose to study psychology with the goal of one day working clinically. My experience at BCC left me motivated and wanting to pursue a higher education, which is when I applied to GS.
What has been your proudest Columbia moment?
While a student at GS, I worked as a research assistant in the psychology department and served as a peer mentor. I am honored to have been a recipient of the Edward P. Merkel Endowed Scholarship and a Columbia GS Service Award. It's an incredible feeling to give back to the community that gave me so many opportunities. I was also inducted into the GS Honor Society and graduated magna cum laude. My journey to GS and my time at Columbia have taught me that growth is an infinite process of endless opportunities. Thank you, GS!
Who are some people who have contributed the most to your Columbia experience?
One particular person who was instrumental to me during my time at GS was my advising dean. She was not only an advisor who helped guide me academically, but also an outlet, there to listen to all of what comes along with being a nontraditional student. I am lucky to have crossed paths with her at the start of my GS journey.
What are your plans for after graduation?
After graduating in February, I became part of the greater Columbia community: I was thrilled to accept a job offer as the Project Assistant for the Division of Narrative Medicine at Columbia University Irving Medical Center. I'm enjoying getting to know the narrative medicine community and settling into my position. Within the next few years, I plan to apply to graduate school while continuing to work.
What advice would you give to a Columbia student starting their GS journey?
The advice I would give to a student about to start their GS journey is to be kind to yourself and always remain patient. Explore and absorb everything Columbia has to offer, and don't be afraid to ask for help when you need it. Work hard and when things seem challenging, remind yourself what led you here.