2022 Grad Profile: JP Bouvet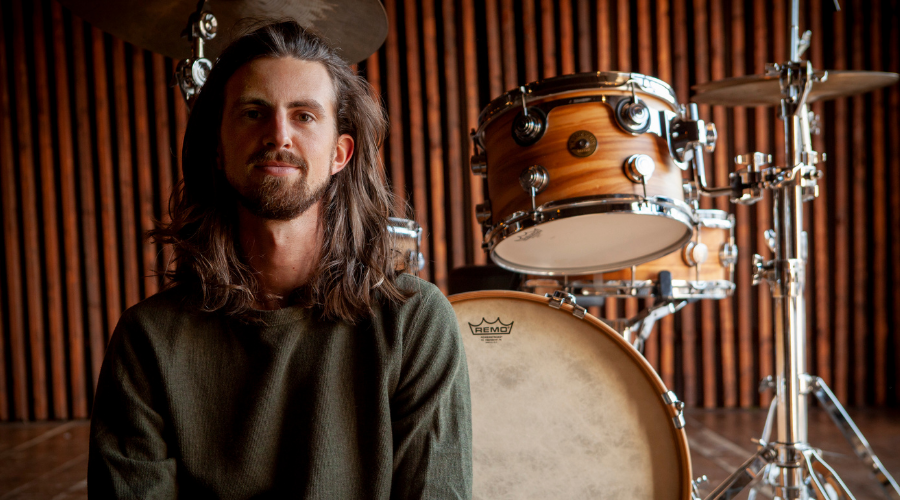 JP Bouvet
Undergraduate
Where are you from?
New York City
Major: 
Psychology
Tell us about your path to GS!
I've been a professional musician since I dropped out of music school 10 years ago. Some of what this entails includes work with my band, Childish Japes, touring with artists like Steve Vai and Zakk Wylde as part of guitar supergroup Generation Axe, and running my subscription-based educational drum website where I specialize in teaching improvisation. 
Psychology and meditation had been long standing passions of mine, and my desire to take this interest more seriously continued growing until I could no longer ignore it. Like I did with music years ago, I felt I had to scratch the itch and establish a proper study, if only to see if the interest would endure. Needless to say, it did! I am looking forward to pursuing graduate study in the field, and hopefully one day becoming a therapist in addition to my work in music.
What has been your proudest Columbia moment?
As simple as it sounds, I am proud of my GPA. Not having been in a real academic setting since high school (music school is more like band camp), I had been doubtful I would be able to keep it up.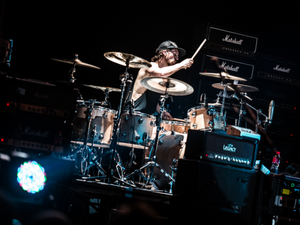 Who are some people who have contributed the most to your Columbia experience?
One of the simplest but greatest joys of the last few years has been sitting with the couple close friends that I made at Columbia and talking about everything and anything. The curiosity, knowledge, life experience, good humor, and open-mindedness of these friends makes them a unique and wonderful addition to my life.
What are your plans for after graduation?
My wife is pregnant with our first child! So, I will spend the next few years being a new father and finishing several exciting music projects that have been on the back burner during school. Once my kiddo starts going to kindergarten, I plan on returning to grad school to do a masters in something like social work, and continuing to work toward becoming a therapist.
What advice would you give to a Columbia student starting their GS journey?
It is unsettlingly fashionable to be cynical. Instead, take your classes, yourself, and this institution seriously. Speak your mind with force, especially if you feel that your opinion is uncommon or underrepresented. You will quickly get good at, and then tire of, writing safe and expected opinions into your papers. So, every now and then, try to prove a controversial point in a paper just for the exercise and the challenge of it.