2022 Grad Profile: Darin Sawan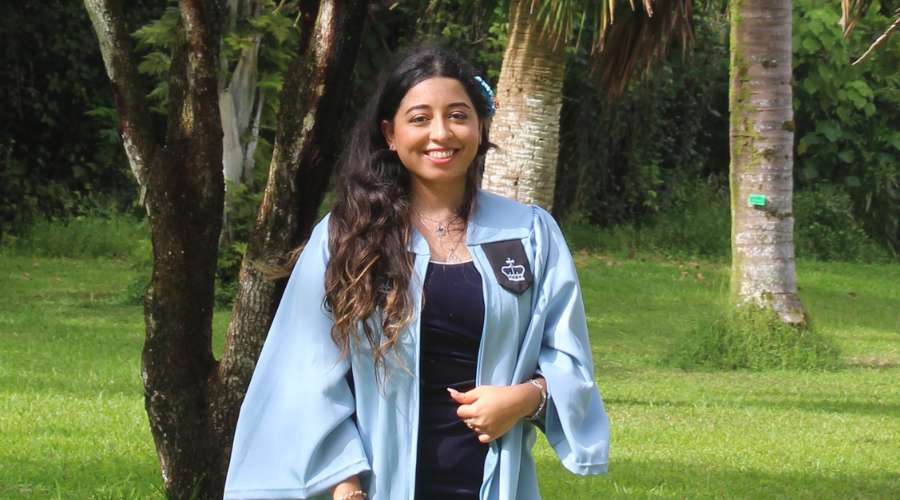 Darin Sawan
Undergraduate
Where are you from?
Cairo, Egypt and Queens, NYC
Major: 
Middle Eastern, South Asian, and African studies; and sustainable development
Tell us about your path to GS!
I never thought I would be here today, graduating from Columbia University! I took several gap years after high school and worked with nonprofit organizations bringing in refugees from countries such as Egypt after the 2011 uprising. I went on to work with embassies and dignitaries in New York, where I assisted individuals coming for humanitarian assistance. I felt that I accomplished a lot even without a college degree, but I wanted to elevate myself and my understanding of politics. 
I was initially afraid to even attempt to apply to Columbia. As an Egyptian first-generation college student, I didn't think I had a chance or that my voice mattered. But what's important is just taking the first step. I always think of the proverb "The best time to plant a tree was 20 years ago. The second best time is now." I had to stop thinking of when would be the "perfect time" to go back to school and just do it! Attending Columbia and majoring in Middle Eastern studies and sustainable development has challenged me, but as a result I've achieved things I never thought I was capable of.
What has been your proudest Columbia moment?
Working on an honors thesis in Middle Eastern studies and being asked to speak to new students at orientation have been some of my favorite highlights at Columbia.
Who are some people who have contributed the most to your Columbia experience?
I would not be in this position of graduating today if it wasn't for my financial aid advisor Christopher Connelly and my academic advisor Dean Kristy Barbacane. I never imagined I could afford a Columbia education, but the financial aid office has helped me every step of the way, making it possible for me to graduate in three years.
What advice would you give to a Columbia student starting their GS journey?
You are admitted to Columbia, and you belong here! Don't let imposter syndrome consume you and utilize all the programs and resources the University has to offer. Most importantly, don't be afraid to reach out for help from your academic or financial aid advisor.