Alumnus Pursues Frontier of Data Science in Healthcare
Andrew Satz '15GS, '18SEAS is the founder of EVQLV, which uses data science to tackle some of healthcare's major challenges. An ambitious alumnus, he reflects on his GS experience and discusses the future implications of his business.
July 09, 2021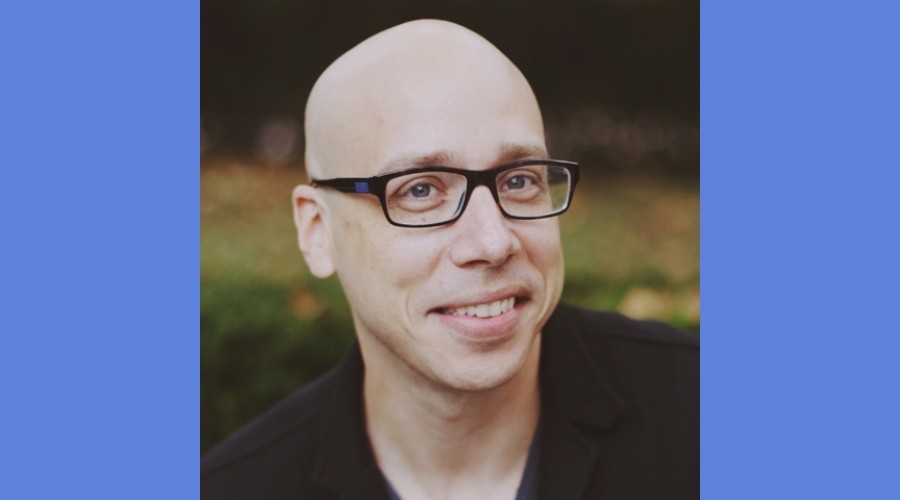 "You often hear people say that you only live once. I think you only die once, and you can live as many times as you want," said Andrew Satz, Columbia University School of General Studies alumnus and entrepreneur. 
Satz began working in the hospitality industry in high school to support his family before becoming an insurance agent in Florida, where he eventually started his own online insurance company and helped develop the software for it. After selling the company, he worked as a risk manager during the day and DJ by night, until a 2006 magazine article piqued his interest in artificial intelligence (AI).
The UCLA article explained how AI could be used to predict things with impressive accuracy, such as when users would cancel their European telecom service or where people would be at certain points during the day. Satz was intrigued. In 2011, he was accepted to Columbia GS with plans to study financial economics. After a conversation with the late Dean Emeritus Peter J. Awn, with whom he maintained a close relationship, Satz decided to pursue his interest in the human decision-making process by studying behavioral economics. 

"I walked into his office and didn't have to tell him anything about myself because he knew everything about me already," Satz said of Awn. "He had read my entire application, and this was in my first semester at GS." 
As an undergrad, Satz became involved with the Columbia Organization of Rising Entrepreneurs (CORE), where he eventually served as president and played a role in increasing its membership. 
"I treated CORE like it was a company we were trying to grow when I was an undergrad at Columbia," said Satz. He believed it was extremely important to have diverse speakers come to inspire the organization's members. "Entrepreneurship is not just about tech—entrepreneurship is about building value in the world," he said. 

He was also a founding member of the Columbia Data Science Society, where he made connections with other students and built upon his commitment to deepening his understanding of the practical implications of AI. Yet he struggled to decide what he wanted to do next. 
"I'm an entrepreneur; we don't fit in these spaces. We have this desire to do things that are bigger than the rules that people want to pigeonhole us in." 
With guidance from Columbia professors Jeff Helzner, Robert Farrokhnia, and Dean Awn, Satz went on to get a master's degree from Columbia's Data Science Institute. 
"I was really on my own from a young age and I'd never received that kind of mentorship. And until I came to Columbia, I had never in my life been surrounded by so many people who inspired me to become a better person," he said. 

Satz believed data science had the potential to transform the world dramatically and saw the graduate program as an amazing opportunity to learn the fundamentals of data science and build a network of talented people. He met the co-founder of EVQLV, Brett Averso, through the program. 
I was really on my own from a young age and I'd never received that kind of mentorship. And until I came to Columbia, I had never in my life been surrounded by so many people who inspired me to become a better person
Satz and Averso began by designing AI for healthcare companies, and did work for medical providers, insurance providers, payers, and billing companies. Satz's mother was diagnosed with multiple sclerosis when he was eleven years old, and the struggles she faced inspired his passion for the healthcare field. 
In general, Satz believes a major flaw in the healthcare system is its lack of customer focus. 
"Imagine if Amazon treated you the way you are treated in the healthcare system. You'd never shop on Amazon," he said. 
His research revealed that only five percent of data scientists were involved in work pertaining to medical providers, health insurance, pharma, and biotech. Yet the healthcare industry as a whole makes up 18 percent of the United States' GDP. Most data scientists pursue careers in marketing, automation, or finance, and Satz saw an unaddressed demand for technological improvement in the healthcare industry. 
When he and Averso were hired by a biotech firm to teach machines to read PET scans, they in turn did other work related to strategy operations and finance that exposed them to the world of drug discovery and development. Satz explained that 60 percent of US prescriptions are small molecule drugs, while the other 40 percent of prescriptions are biologics, meaning they are obtained from biological sources rather than being chemically manufactured. Satz and Averso decided to focus their efforts on antibody drugs, which are a common type of biologic drug that make up six of the top ten highest-selling medications but receive significantly less attention when it comes to leveraging AI. 
At EVQLV, we work everyday to accelerate the speed that healing reaches those in need
Their company, EVQLV (pronounced "evolve"), named after the first five amino acids in most human antibody sequences, uses data science to identify antibodies that have a lower likelihood of failing on the path to approval, which typically has a 95 percent failure rate. In 2020 they obtained lab validation data of their technology that has allowed them to begin commercial projects. By the end of this year, they will have additional data to inform their efforts to protect people against emerging strains of COVID-19. By inputting the original Wuhan strain of coronavirus into their evolutionary algorithm, they were able to identify 90 percent of the mutations that have been observed in novel strains seen around the world. This information could reduce the time and cost required to develop prophylactics, which could help treat or prevent the effects of COVID-19. 
The implications of data science in healthcare are expansive, and Satz has many ideas about the company's future. 
"At EVQLV, we work everyday to accelerate the speed that healing reaches those in need," he said. 
Part of EVQLV's priority going forward is to use its technology to reduce pharmaceutical prices by streamlining the drug development process. The high failure rate of drug development significantly increases the cost of getting a drug to market, consequently increasing the price of that drug for consumers as the companies attempt to make a profit during the lifetime of their patent. This system results in many life-saving medications and therapies that are inaccessible to the public because of their exorbitant cost. Failing in the computer is faster and less expensive than failing during lab, animal, or human testing, Satz noted. Performing computer modeling before running experiments in the lab can have a significant impact on the path that medicines take on their way to reaching patients. 
Satz's efforts reflect his personal desire to give back and serve the community as well as EVQLV's broader ideology, and he makes a point to recruit GS students and alumni, with a particular focus on military veterans. 
"I believe that the vast majority of people want to have an impact," he said. "And so if I can be of service to others in helping them think through how they can have such an impact, not just on themselves but on others, and how to leverage their own talents to be able to do that no matter where they come from, I'll continue to do that," Satz said. "I think it's a testament to the impact GS and Columbia had on me."