2019 Class Day Speakers Announced
Dean Lisa Rosen-Metsch has announced the featured speakers for the 2019 Columbia University School of General Studies Class Day ceremony and reception, as well as the receipt of the University Medal for Excellence by a GS alumna, and a posthumous honorary degree by Dean Emeritus Peter J. Awn. The Class Day Keynote Speaker will be Sara Ziff '11. The Class of 2019 Valedictorian will be Brittany Summer. The Class of 2019 Salutatorian will be Matthew Hess. 
May 03, 2019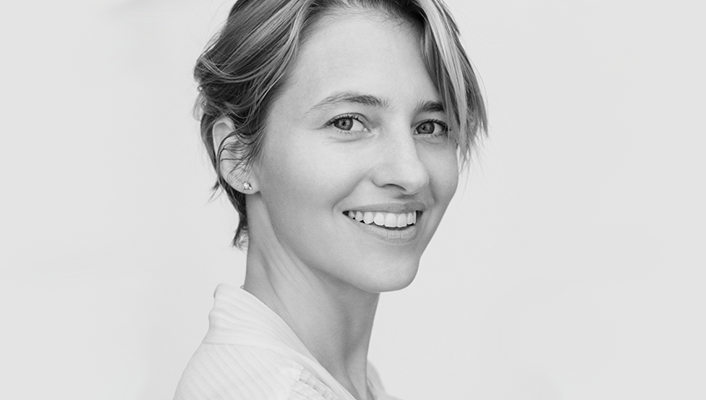 Class Day, which will take place on Monday, May 20 at 8 a.m. on South Lawn of the Morningside Campus, is a special event that celebrates GS graduates, and each one is presented by name to President Bollinger, Dean Rosen-Metsch, and assembled faculty and guests.
Class Day Keynote Speaker | Sara Ziff '11
This year's Class Day keynote speaker is American fashion model, filmmaker, and labor activist Sara Ziff, GS Class of 2011. Sara is the founding director of the Model Alliance, nonprofit research, policy, and advocacy organization that advances fair treatment, equal opportunity, and sustainable practices in the fashion industry, from the runway to the factory floor.
Born and raised in New York City, Sara has worked as a fashion model for the last two decades and has appeared as a face of Stella McCartney, GAP, Kenneth Cole, and Tommy Hilfiger, among others. In 2009, she produced the feature documentary Picture Me, which chronicles her and other models' experiences in their industry.
At GS, Sara was named to the dean's list and graduated magna cum laude in 2011 with a degree in political science. After graduation, she received her M.P.A. from Harvard Kennedy School.
Sara collaborated with researchers at Harvard to conduct the largest study to date on the prevalence of eating disorders in the modeling industry and worked with lawmakers to champion the Child Model Act in New York and the Talent Protections Act in California. To curb sexual harassment in New York's modeling industry, she has also worked to introduce the Models' Harassment Protection Act. Most recently, with the support of more than 200 models, she developed the RESPECT Program, a private sector initiative that invites businesses in the fashion industry to commit themselves to create and maintaining safe, inclusive, and accountable workplaces.
In addition to improving labor conditions for fashion's creative workforce, she has also collaborated with local and international labor rights organizations to raise awareness for garment workers' concerns, including fair pay and factory safety. Ziff is a recipient of the National Organization for Women's Susan B. Anthony Award and was named one of Fast Company's "Most Creative People" of 2018.
Class of 2019 Valedictorian | Brittany Summer
The valedictorian of the Class of 2019 is Brittany Summer. Brittany grew up in Gastonia, NC, and from an early age fell in love with dancing. She attended high school at the University of North Carolina School of the Arts, and after graduating, joined the Boston Ballet as a member of the corps de ballet. During her more than nine years in Boston, she had the opportunity to dance on international stages in London, Spain, and Finland, and on acclaimed stages around the U.S. including the Boston Opera House, the John F. Kennedy Center in Washington, D.C., and the David H. Koch Theatre in New York City. On the Boston Ballet's 50th anniversary, she performed a leading role in front of 50,000 people at Boston Common, which she describes as a career highlight.
Outside of dance, Brittany kept busy working with the Boston Ballet's Education and Community Initiatives division on programs seeking to bring empowering, high-quality arts education and exposure to diverse populations within and around the Boston community. She also began taking classes at Northeastern University while continuing to perform.
At GS, Brittany has been an involved student, serving on the membership committee of Columbia Women in Business, as well as volunteering for the GS Mentor Program. Outside of her activities at Columbia, she worked as an intern at the private equity firm KKR, and most recently with Heidrick & Struggles, an executive search, and leadership consulting firm.
Brittany was named to the dean's list every semester and was inducted into the GS Honor Society, Phi Beta Kappa, and Psi Chi, the international honor society in psychology. She graduates summa cum laude with a degree in psychology. Her main interest lies in organizational psychology and leadership, and she hopes to be able to make workplaces better environments for the individuals that inhabit them. After graduation, Brittany will join Heidrick & Struggles as an associate in their artificial intelligence and data & analytics practice.
Class of 2019 Salutatorian | Matthew Hess
The salutatorian of the Class of 2019 is Matthew Hess, a Marine Corps veteran and first-generation college student who was raised in Ogden, Utah. Growing up in a low-income family, financial struggles were constant. He began working in high school and nearly dropped out during his senior year, before being transferred to an alternative high school due to poor performance and attendance. In 2009, he enlisted in the Marine Corps, and after completing a tour in Okinawa, volunteered for the Marine Security Guard (MSG) Program. He was named salutatorian of his MSG school class and worked at embassies in New Delhi, Beijing, and Cairo.
Matthew repeatedly demonstrated his proficiency while in the Corps. In 2013, while stationed in Beijing, he was named Marine Security Guard of the Quarter by the State Department's Regional Security Officer of China in recognition of his leadership skills. In 2014, Matthew was responsible for several aspects of the Marine Detachment's operations in New Delhi, including organizing and tracking all training and planning the Marine Corps Birthday Ball.
At GS, Matthew has served on the Veteran Advisory Board and volunteered with the Veteran Mentor Program since 2016, where he has been instrumental in developing the Program as a peer-to-peer support system that values inclusive community building. He was awarded a Presidential Global Fellowship to study abroad in Amman, Jordan and a Gilman Scholarship that allowed him to intern with the Department of State at the U.S. Embassy in Muscat, Oman. This spring, Matthew will receive a Service Award from GS, recognizing his dedication to service and leadership within the School of General Studies and Columbia University community.
Matthew was named to the dean's list every semester and was inducted into the GS Honor Society and Phi Beta Kappa. He graduates summa cum laude with a degree in Middle Eastern studies. After graduation, Matthew will marry his fiancée, Gayatri, and move to the Washington, D.C. area to gain some work experience before pursuing a master's degree in international relations or a related field.
Posthumous Doctor of Letters | Dean Emeritus Peter J. Awn
Peter J. Awn, who was Professor of Islamic and Comparative Religion and Dean Emeritus of the School of General Studies, will become the ninth person since 1945 to receive a posthumous honorary degree from Columbia University.
He first arrived at Columbia in 1978 as a scholar of religion and Islamic studies. In 1997, he became Dean of the School of General Studies, and throughout his 20-year tenure, he championed the School's unique role as Columbia's unrivaled liberal arts college for returning and nontraditional students. He embraced the School's premedical certificate program—the oldest and largest in the country—for students already holding an undergraduate degree, as well as the School's long-standing relationship with the Jewish Theological Seminary. He created dual BA programs with Sciences Po in Paris, the City University of Hong Kong, and Trinity College Dublin.
In his letter to the Columbia community announcing Awn's death, University President Lee C. Bollinger called him "one of the essential leaders of Columbia University's modern era." Awn stepped down as Dean in 2017 to return to his first love, teaching. He received his BA in philosophy and classical languages from Fordham University and an MDiv in Christian theology from Woodstock College. He has ordained a Catholic priest before earning his Ph.D. in Islamic religion and comparative religion from Harvard University.
University Medal for Excellence | Molly Ola Pinney '09
GS alumna Molly Ola Pinney, founder, and CEO of the nonprofit Global Autism Project, will receive the University Medal for Excellence at this year's Commencement ceremony. The Medal is awarded to an alumnus or alumna under 45 years of age whose record in scholarship, public service, and/or professional life is outstanding.
The Global Autism Project is a nonprofit organization that supports autism centers in the developing world by bringing the latest educational and behavioral techniques to local educators and behavioral therapists. In many countries, deep cultural beliefs and a lack of understanding of autism can lead to isolation, violence and even death for children with autism. Local educators are clamoring for more tools to support their efforts and to change cultural beliefs.
Starting in Ghana, and quickly spreading to other countries, the Global Autism Project now works with local groups in ten nations: India, Indonesia, China, Czech Republic, the Netherlands, Kenya, Nigeria, Dominican Republic, Ecuador and Nicaragua. Global Autism Project organizes trips for trained autism educators from the U.S. and other nations to bring their skills to leaders at partner organization worldwide through the SkillsCorps® travel program. SkillCorps® volunteers raise money from within their own communities.
Pinney has spoken at the United Nations, entrepreneurship conferences and universities worldwide. She received the Comcast NBC Universal award, a Women in Business award, and the Autism Light Foundation award.
Baccalaureate Service | GS Speakers
GS graduates Michelle Page and Eytan Penn will speak at the Baccalaureate Service, which will take place on Sunday, May 19 at 10 a.m. in St. Paul's Chapel.
---
For more on graduation activities and ceremonies, as well as a graduation checklist, please see the Graduation section of the GS website, a comprehensive source of information for questions about academic regalia, guest lodging, and much more.