2015 Class Day Speakers Announced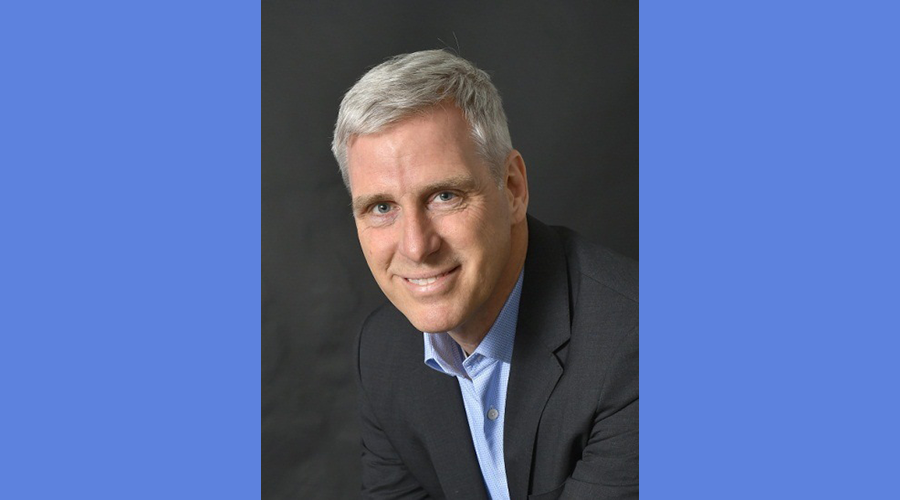 Dean Peter J. Awn announced that there will be three featured speakers at the Columbia University School of General Studies Class Day ceremony on Monday, May 18. Class Day, which will take place at 9 a.m. on South Lawn of the Morningside Campus, is a special event that celebrates GS graduates, and each one is presented by name to the Columbia Provost and assembled faculty and guests.
Class Day Keynote Speaker | Kellogg Europe President Christopher Hood '91
This year's Class Day keynote speaker is distinguished School of General Studies alumnus and President of Kellogg Europe Christopher Hood '91, '93BUS. Based in Geneva, Hood has served as President since 2013 and is a member of the Kellogg Company's Global Leadership Team. He initially joined Kellogg as vice president of European snacks in 2012. 
In addition to serving as Kellogg's President for European operations, Hood also serves on the Board of Food Drink Europe, the European Brands Association, the Kellogg-Ulker joint venture in Turkey, and the Bisco Misr Company in Egypt. He is also a former Board member of the U.S. Snack Food Association and the European Snacks Association.
Prior to his career at Kellogg's, Hood had a distinguished, 19-year career at Proctor and Gamble in marketing and general management. In these roles, he worked with top brands such as Folger's, Hawaiian Punch, and Pringles, and with leading retailers including Tesco and Walmart. 
Prior to his tenure at Proctor and Gamble and before enrolling at Columbia, Hood, a St. Paul, Minnesota native, served as both a sous chef and an executive chef at top Boston-area restaurants, which include The Landmark Inn and The Harvest Restaurant. After a successful career as a chef, he left the industry to pursue his undergraduate studies.
Hood applied and was accepted to Columbia University School of General Studies in the fall of 1989.  He attended full-time majoring in economics and had a nearly perfect academic record earning a place on Dean's List for the six semesters he was enrolled. Hood graduated Phi Beta Kappa and magna cum laude in 1991 and was awarded the Matthew M. Fryde Prize for excellence in economics. Shortly after graduating from GS, he matriculated at Columbia Business School where, in 1993, he earned a Master of Business with dual concentrations in marketing and international business.
Class of 2015 Valedictorian Lindsay Hadad
The Valedictorian of the Class of 2015 is Lindsay Hadad. Born and raised in Brooklyn, New York, to Israeli parents, Hadad is a first-generation American who earned her A.A. in liberal studies at the Borough of Manhattan Community College (BMCC). A former literature professor described her as the best student to enter the class in over forty years. She was also inducted into Phi Theta Kappa, the honor society for exceptional two-year college students.
In the spring of 2013, Hadad was admitted to the School of General Studies. As a psychology major, she has served as teaching assistant for the Department of Psychology's Abnormal Behavior course and held positions at The Quad Manhattan, an organization dedicated to children with special needs, and at a New York City public school working with NYU's Child Study Center on a federally-funded longitudinal study of first-generation, Latino families.
While enrolled in the undergraduate program, Hadad has conducted fieldwork on the hidden psychodynamic benefits and disadvantages of Twelve Step groups, such as Alcoholics Anonymous, in the treatment of addiction. Her research focused on childhood development in connection to addiction.
As a GS student, Hadad also studied abroad in India through the Summer Ecosystem Experiences for Undergraduates (SEE-U) program and was recognized as a Benjamin A. Gilman International Scholar, a scholarship program sponsored by the U.S. Department of State. She is a two-time recipient of the Mabel L. Robinson Scholarship and was inducted into the GS Honor Society in 2014.
After graduation, Hadad plans to attend graduate school and pursue a career in clinical psychology specializing in addiction.
Class of 2015 Salutatorian Andrew King
The Salutatorian for the General Studies Class of 2015 is Andrew King. A Maryland native, King has always been drawn to a life of service, and after graduating from Georgetown Preparatory School, he joined the U.S. Marine Corps.
Early on in his service, King discovered a natural ability for learning foreign languages, and went on to attend the Defense Language Institute. After two years of intensive training in cultural affairs, intelligence, and Farsi, he deployed to Afghanistan in 2010. In his free time, King studied additional languages, eventually becoming fluent in Dari and Pashto, after which he was sent to Germany to study Baluchi under a native speaker.
As his understanding of these languages deepened, so too did his interest in cultures of the Middle East. After spending five years serving in the military as a linguist and interpreter, during which time he deployed twice to Afghanistan and attained the rank of sergeant, King decided to participate in the U.S. Marine Corps' Leadership Scholar Program, through which he applied to GS.
In the fall of 2012, King transitioned quickly to Columbia, beginning classes only two weeks after his service ended. He applied the same discipline he had learned in the military to his studies at GS, excelling in his courses and being named to the Dean's List and to the GS Honor Society in 2014. He has also maintained his connection to the veteran community through the U.S. Military Veterans of Columbia University (Milvets), serving as treasurer for two years, helping to plan the annual Columbia Military Ball, and volunteering for Hurricane Sandy relief efforts.
As a Middle Eastern studies major with a focus on Turkish, he was awarded the prestigious U.S. Department of State's Critical Language Scholarship in 2013, which enabled him to spend a summer studying abroad in Turkey. King wrote his senior thesis on Islamic finance.
After graduation, King will be working at Oliver Wyman, a New York City-based, global consulting firm.
Baccalaureate Speaker
In addition to our Class Day speakers, GS student Alyssa Collins will speak at the Baccalaureate Service, which will take place on Sunday, May 17 at 9:30 a.m. at St. Paul's Chapel.