2014 Class Day Speakers Announced
Dean Peter J. Awn announced that there will be three featured speakers at the Columbia University School of General Studies Class Day ceremony on Monday, May 19.
May 01, 2014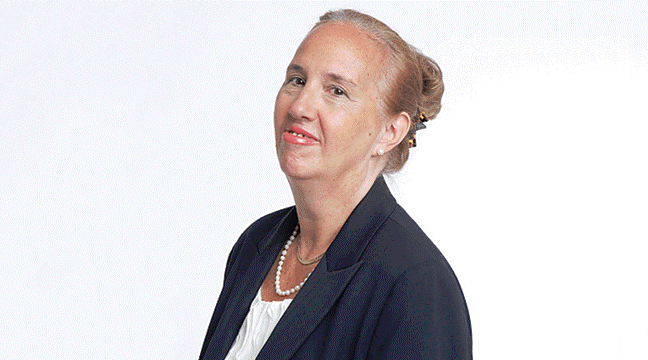 Class Day, which will take place at 9 a.m. on the South Lawn of the Morningside Campus, is a special event that celebrates GS graduates. During the ceremony, each graduate is presented by name to the Columbia President, Provost and assembled faculty and guests.
This year's Class Day keynote speaker is distinguished School of General Studies alumna Gale A. Brewer '97, 27th Manhattan Borough President. As Borough President, Brewer is responsible for advising the Mayor and City Council on borough concerns, commenting on all land-use matters in the borough, advocating for the borough in the municipal budget process and appointing members of Manhattan's 12 Community Boards.
Brewer previously served on the New York City Council for 12 years from 2002 through 2013, representing the Sixth Council District, which includes the Upper West Side and northern Clinton. As Council member, she successfully passed legislation that guaranteed paid sick leave for most hourly employees, compelled landlords to fix repeat violations, required all City data be published online, and supported the nation's first law protecting domestic workers. She was the founding chair of the Council's Technology Committee in 2002.
Prior to Brewer's election to the City Council, she served as Project Manager for the New York City Nonprofits Project at CUNY's Graduate Center and served in City government roles including New York City Deputy Public Advocate, Director of Mayor Dinkins' Federal Office in New York City, Executive Director of the Mayor's Commission on the Status of Women, and Chief of Staff to West Side Council Member Ruth W. Messinger.
At Columbia University, Brewer was a part-time GS student who majored in urban studies and earned her Bachelor of Arts degree while working full time; she also returned in 2002 to teach a junior colloquium in urban studies at the Columbia University School of International and Public Affairs. Additionally, Brewer earned a Master of Public Administration from the Harvard University Kennedy School of Government. 
While serving as Borough President, Brewer co-teaches a class in urban policy each spring with former Borough President Messinger as part of Hunter College's Public Service Scholar program, and has taught urban affairs at Barnard, Baruch, Brooklyn and Queens Colleges.
Class of 2014 Valedictorian Ido Haimi
The Valedictorian of the Class of 2014 is Ido Haimi. Born and raised in Mevasseret Zion, a suburb of Jerusalem, Ido served from 2004-2007 in the Israeli Defense Special Forces as a soldier and then commander, where he earned the Brigade Commander Citation for Excellence in Commanding in 2006. Following his service, Ido backpacked across South and Central America and was inspired by a Bolivian surgeon who treated him during his travels, which led him to apply to GS to pursue a premedical path as a biochemistry major.
Ido, who serves as a special agent at the Consulate General of Israel in New York, has also been a teaching assistant since his third year at Columbia and is currently co-instructor of Methods in Biological Research. Ido's research focus—under the close instruction and mentorship of Dr. Becky Haeusler—is on elucidating the mechanisms governing the regulation and transport of HDL cholesterol under conditions similar to diabetes. Additionally, Ido has served as editor of the Columbia University Journal of Bioethics; as a volunteer the St. Luke's Hospital Intensive Cardiac Care Unit; and as a Columbia University Undergraduate Summer Research Fellow where he studied bacterial adhesion under shear stress in a Columbia University laboratory. As a GS student, Ido was inducted into the GS Honor Society and School of General Studies Delta Chapter of Phi Beta Kappa.
After graduation, Ido will attend Yale University School of Medicine.
Class of 2014 Salutatorian Gabriel Jackson
The Salutatorian for the General Studies Class of 2014 is Gabriel Jackson. A  Northern California native, Gabriel found a creative and spiritual outlet in music and channeled this in his work at a Bay Area jazz radio station where he produced a weekly show while also managing the station's transition to digital music. Gabriel credits his work in this field with not only turning his life around, but also inspiring his continued interest in digital property rights.
Prior to matriculating at GS, Gabriel made his way to New York to pursue his dream of a legal career where he worked for the New York office of Gordon & Rees LLP, one of the nation's largest and most prestigious law firms, as a case assistant.
Gabriel has continued his love for and commitment to the law while at GS, serving as a research assistant for Dinah PoKempner, Human Rights Watch general counsel and Columbia University adjunct professor of political science. Under Professor PoKempner's guidance, Gabriel conducted legal research focused on international human-rights law, which was instrumental in helping to develop his senior thesis, "All Quiet on the Domestic Front; Private and Public Life, Social Media and the Household Exemption: The Third Theater of the Privacy Wars." As a GS student, Gabriel was awarded the Columbia University Undergraduate Human Rights Program summer internship prize and was recently inducted into the GS Honor Society and School of General Studies Delta Chapter of Phi Beta Kappa.
After graduation, Gabriel plans to apply to law school.
Baccalaureate Speakers
In addition to the Class Day speakers, the School of General Studies is also pleased to announce that for the first time in recent history, there will be two GS graduates, Scott Scheff and Will Tant, speaking at the Baccalaureate Service, which will take place on Sunday, May 18 at 9:30 a.m. at St. Paul's Chapel. 
Graduate Information
Please visit the Graduation section of the GS website, a comprehensive source of information for graduation activities and ceremonies.