2011 Class Day Speaker, Valedictorian, and Salutatorian Announced
Dean Peter Awn announced that the 2011 Class Day speaker is Dr. Roger Leeds, a 1966 graduate of GS and an educator, international finance practitioner, author, and commentator.
April 21, 2011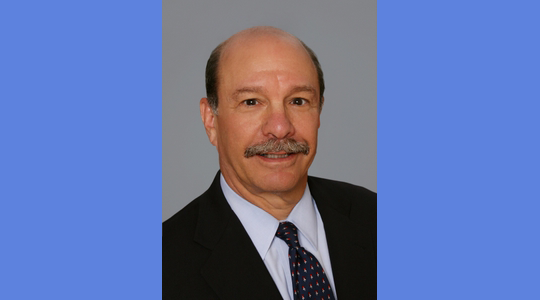 Currently, Professor Leeds is a professor at The Paul H. Nitze School of Advanced International Studies of Johns Hopkins University, where he also serves as the director of the Center for International Business and Public Policy. His research and teaching focuses on the intersection of interests and responsibilities between the public and private sectors in the international arena. 
Professor Leeds's international career began 30 years ago in Brazil where he served for two years as a Peace Corps volunteer after graduating from the Columbia University School of General Studies. Since then he has worked in more than 80 countries throughout Latin America, Asia, Eastern Europe, the former Soviet Union, and Africa. Prior to joining the faculty of Johns Hopkins, Roger was managing director and co-head of the emerging markets practices at Patricof & Co., a New York-based venture capital firm and merchant bank. Previously, he was a partner at KPMG (the Barents Group), where he headed their global privatization advisory services, and he began his investment banking career at Solomon Brothers in New York. In the public sector, Roger spent more than ten years as a senior staff member at the International Finance Corporation, the World Bank affiliate that creates debt and equity financing of private sector projects throughout the developing world. He received his MA and PhD from SAIS.
Over the past dozen years Professor Leeds has dedicated himself to teaching and research on international financial markets, private equity and venture capital investing in emerging markets, and financial sector development. In addition to guest lecturing at universities around the world, he has taught at the Kennedy School of Government at Harvard University, Wharton School of Business at the University of Pennsylvania, and Columbia University School of Business. He is the author of a book entitled Financing Small Enterprises in Developing Countries and more than 30 articles and book chapters. He has lectured at numerous universities around the world, and has been a guest commentator on various radio and television programs, including CNN, Bloomberg News, CBS News, CNBC, and National Public Radio.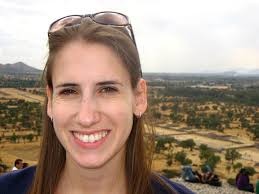 This year's valedictorian is Kira Boesch. Prior to her enrollment at GS, Kira, a New York City native and Stuyvesant High School graduate, was a professional ballet dancer who trained at the School of American Ballet, Ballet Academy East, and the London Studio Centre and danced with the Staatsballett Berlin and Dances Patrelle in New York City. While at GS, Kira, a psychology major, was accepted into the Columbia University Department of Psychology Honors Program and served as a teaching assistant for an introductory psychology course. Kira also taught at both mainstream and therapeutic nursery schools and also served as a research assistant for the Barnard Toddler Center. After graduation, Kira plans to enroll in the clinical psychology doctoral program at the CUNY Graduate Center as a part of a fellowship.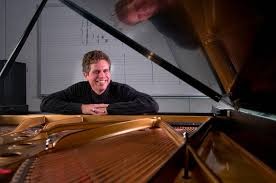 Elliot Shackelford has been named the Class of 2011 salutatorian. Elliot began his career as a musician at the age of five after his aunt, a Columbia alumna, gave him a month of piano lessons as a gift. At the age of 18, Elliot began a full-time performance career, and since that time he has given more than 2,500 concerts—including 19 performances at the White House—and has played for more than half a million people nationwide. Prior to enrolling at Columbia in 2008, Elliot earned associate degrees in both political science and business administration with highest honors from Georgia Perimeter College. While enrolled at Columbia, Elliot serves on the Committee on Instruction representing the academic interests of GS students, as a GS tour guide, and as the General Studies Student Council's Vice President of Policy. As a political science major, Elliot is also active in the Columbia University International Relations Forum and the Political Science Students Association. After graduation, he plans to enroll in a top-tier law school.