The Limit Does Not Exist: GS Student on Balancing Modeling and Academics
Minori Ito '22GS signed with a modeling agency when she was 17 years old and attended Santa Monica Community College before coming to GS. Now, she balances her dual passion for modeling and studying economics—two worlds in which she hopes to make a difference. 
February 21, 2022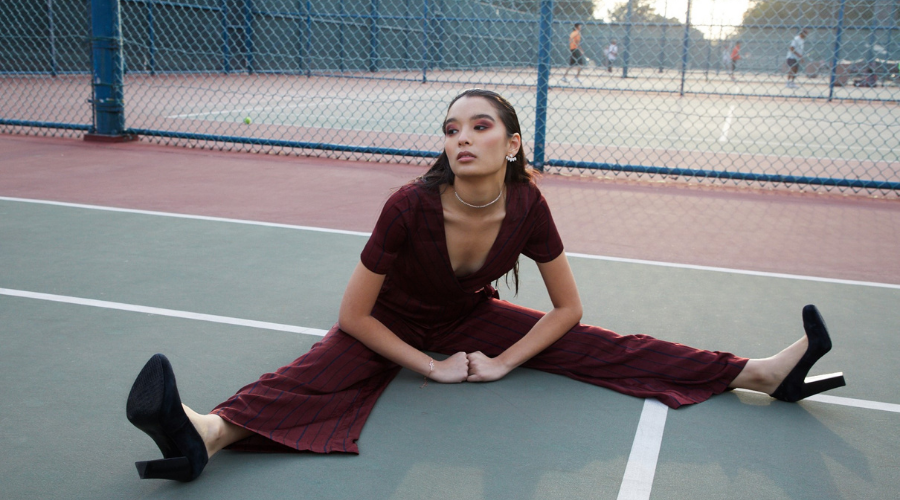 When she was young, Minori Ito '22GS noticed the lack of diversity in the magazines she read. Raised in a Japanese-Sri Lankan household in Massachusetts, Ito moved to Los Angeles during high school and was scouted and signed by a modeling agency when she was 17 years old. Her desire for better representation drove her early involvement in the fashion industry. "Growing up I never really saw people that looked like me," she said. "I want to make sure other little Asian girls see me and know that it's possible to be out there."
Following high school, Ito enrolled at Santa Monica Community College (SMC), where she had an amazing experience as part of a diverse student body and learned a lot from dedicated, thoughtful professors. "It was there that I learned to love math," she said. Her passion for math—and soon economics—would soon find itself growing alongside her love of modeling.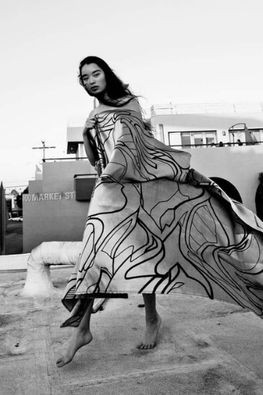 Ito attended SMC part-time, taking breaks to focus on modeling jobs and contemplating what her next steps would be. She never considered attending Columbia University, which seemed like an enormous and impossible leap, until she heard about her Calculus II TA's experience transferring to Columbia from SMC. 
While the nontraditional timeline of Ito's educational journey made it hard for her to see herself at an Ivy League school, she kept working hard toward her dreams—and SMC played a big role in making that happen, providing her with the best path to continue her education while simultaneously pursuing her modeling career. "SMC changed my life," she emphasized. "I love school so much—and I value my education so much."
Now as a GS student, in addition to taking classes full-time, Ito has continued modeling while also working at the fitness company Equinox. When it comes to balancing the many aspects of her life, "communication is the most important thing," she said. Ito makes sure to keep her agents informed of her class schedule and reaches out to professors when scheduling conflicts arise.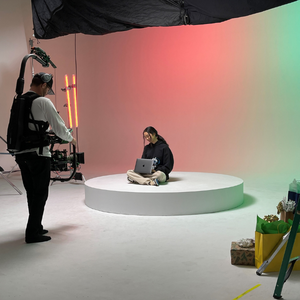 How does she manage it all? "You really have to maximize your time without letting yourself get too hung up on things," she said. 
Ito can often be found studying while riding the subway, on planes heading to a modeling shoot—or even at the shoots themselves. Taking advantage of the many hours of downtime during thirteen-hour modeling shoots to go over her class notes, Ito often finds herself chatting with people on set who are fascinated by the graphs and notes she's studying. "The economics field is stimulating—it's so interesting and people want to know more about it. It's a hot topic!"
Another way Ito maximizes her time: detailed note-taking. As a notetaker for Disability Services, Ito is able to help other Columbia students while holding herself accountable for paying close attention in class and taking detailed notes. "It helps me keep myself accountable," she said. "By being a notetaker, I have to be accountable for notes for someone else as well."
"Growing up I never really saw people that looked like me...I want to make sure other little Asian girls see me and know that it's possible to be out there."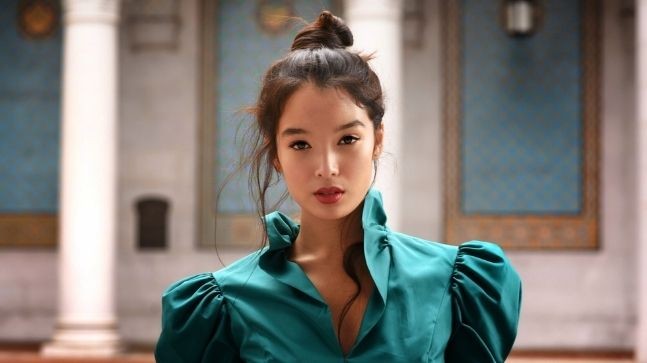 Besides her dedication to her studies, Ito makes sure to set aside time for self-care. "Modeling is very taxing on your mental health, you're alone a lot of the time and you have to look out for yourself," she said. The methodical nature of cooking is something she thoroughly enjoys doing—and one of the ways she relieves stress. From salmon with vegetables to any kind of breakfast food, influences come from her experiences growing up with the Sri Lankan and Japanese dishes her parents would prepare. "I'm a big believer that food can be medicine," she said. 
Ito has successfully straddled both the modeling and academic worlds so far, and hopes to continue to do so after graduating this spring. Last semester, she was inducted into the GS Honor Society in recognition of her hard work. Ito is majoring in economics at GS, a topic that endlessly fascinates her because it demonstrates a personal interconnectedness in a quantitative way. She is passionate about the economic aspects of environmental issues and hopes to turn this interest into a career in Environmental, Social, and Governance (ESG). "I'm in econ mostly for the environment. It's something that affects everyone," she said. "Awareness is so important to me. I would like to build my platform and talk more about environmental issues and the economics of it without it being too difficult to comprehend."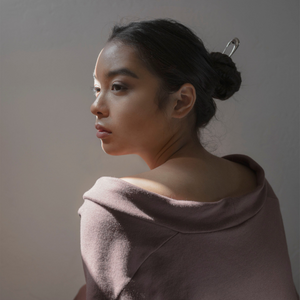 As her career has progressed, working in the modeling industry has become more personal for her, and she wants to help destigmatize the profession. "I've been lucky that a lot of good things have happened to me, which is not a luxury for a lot of other girls," she pointed out. "I know that a healthy workplace is possible and I want to spread it to other people."
For Ito and her future, in both modeling and economics, the limit does not exist. "The moment you start having limitations for yourself you set yourself back," she said.