2022 Grad Profile: Christian Rodriguez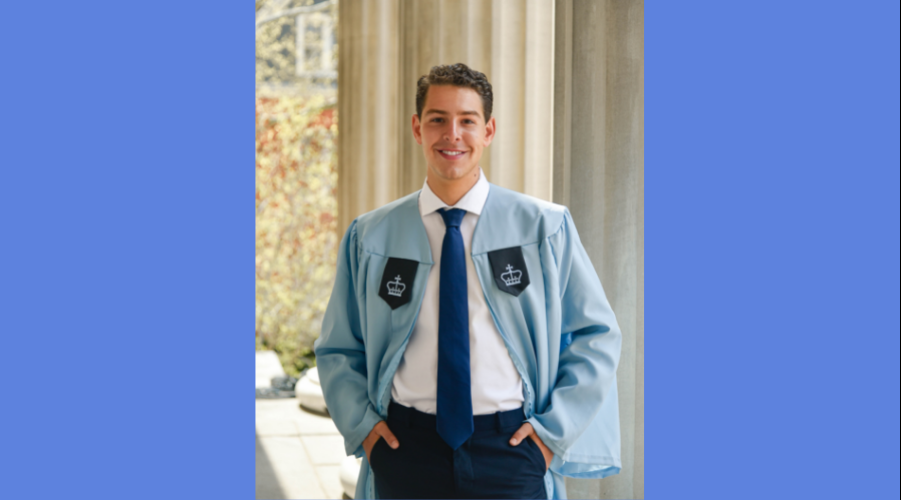 Christian Rodriguez
Dual BA Program with Trinity College Dublin
Major: 
Hispanic studies and European studies
Tell us about your path to GS!
I attended a magnet high school 10 miles outside New York City and participated in the International Baccalaureate program, which exposed me to foreign affairs through world literature and global history. I was fortunate to have access to a varied curriculum that allowed me to study Spanish, Arabic, Russian history, the Spanish Civil War, the Cold War, contemporary art, and world cinema in addition to my regular coursework. I was also heavily involved in speech and debate activities like Model UN, policy debate, and student journalism, which allowed me to explore the many different aspects of world politics I found interesting. Having the opportunity to travel across the United States and abroad to debate international security and humanitarian issues with peers from around the world sparked my interest in living overseas in the future.
Before GS, I also spent a year studying in the pre-college division at the Cooper Union School of Art and interning in asset management. After immersing myself in some of the scenes—galleries, museums, finance—that make NYC a capital of the world, I knew it was where I wanted to be. The Dual BA was a natural extension of these interests and goals because it gave me the chance to study my favorite subjects in Europe and New York.
What has been your proudest Columbia moment?
Writing two senior essays: I wrote a senior thesis for my Columbia BA on the origins of magical realism in Hispanic-Caribbean literature, and another for my Trinity BA on the diplomatic history of governments in exile during World War II. My Columbia thesis was awarded an Honors Prize from the Department of Latin American and Iberian Cultures.
Who are some people who have contributed the most to your Columbia experience?
Professor George Chauncey; I took his class "U.S. Lesbian and Gay History" as an elective, but it has easily been one of the most serendipitous aspects of my Columbia experience. It challenged me to think about the ways identity and hostility are both socially produced and reproduced through culture as well as politics. It reshaped the way I look at civil rights, the law, and American history as well as my place in it. After that class, I had the opportunity to work with Professor Chauncey as a research assistant.
What are your plans for after graduation?
I will be joining Goldman Sachs as an analyst working on mergers and acquisitions, shareholder advisory, and activism defense.
What advice would you give to a Columbia student starting their GS journey?
Live off-campus if you can! So many students move to NYC from far-away places, but get swept up in the Columbia bubble and never leave Morningside Heights. If you ever have the opportunity to live in another neighborhood for a semester or a year, take it! It will make your experience so much richer.