2021 Class Day Speakers Announced
Dean Lisa Rosen-Metsch has announced the featured speakers for the 2021 Columbia University School of General Studies Class Day ceremony, which will be held on Wednesday, April 28 at 11 a.m. EDT. The Class Day Keynote Speaker is Elegance Bratton '14. The Class of 2021 Valedictorian is Christopher Thompson. The Class of 2021 Salutatorian is Qimeng Shi. 
April 01, 2021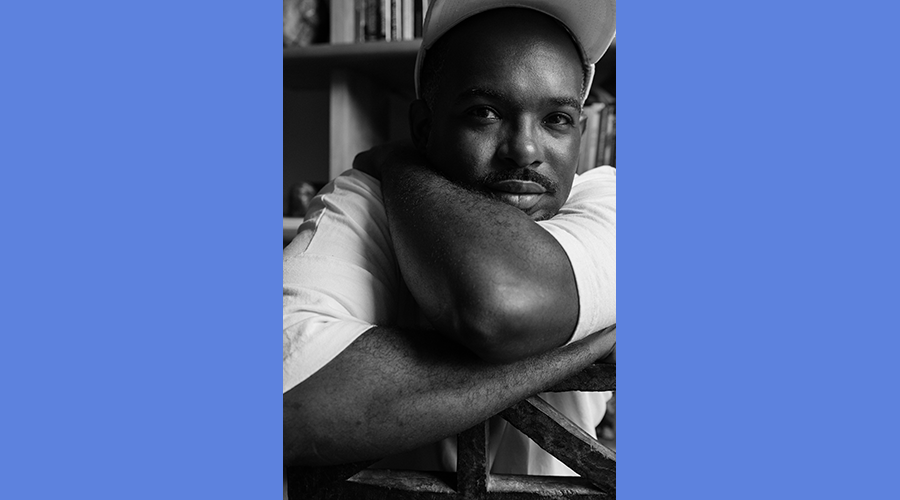 Keynote Speaker | Elegance Bratton '14
This year's Class Day Speaker is Elegance Bratton, an award-winning filmmaker, photographer, and author who has been featured in the New York Times, The Hollywood Reporter, Deadline, and Variety, and whose films have played in nearly 150 film festivals worldwide, including Sundance, Outfest, and the British Film Institute's London Film Festival. Elegance was selected as one of Indiewire's 25 LGBT Faces to Watch in 2019, and is the winner of the 2021 Truer Than Fiction Award. 
At the age of 16, Elegance was kicked out of his childhood home because of his sexuality. A decade later, at age 25, he enlisted in the U.S. Marine Corps and began making films as a combat filmmaker—an experience that would lead to a lifelong passion for filmmaking.
At GS, Elegance wrote and directed Pier Kids, an independent documentary funded through Kickstarter that follows three queer and trans homeless youth on NYC's iconic Christopher Street Pier to show the intricate ways queer people of color utilize public space to build chosen family. He started this project in the summer term of 2011 and shot 400 hours of footage over the course of his Columbia career. His directorial debut, the film has played at 50 film festivals worldwide, and has earned Elegance numerous awards and honors including the Truer Than Fiction Award at the 2021 Film Independent Spirit Awards, the Special Programming Award for Emerging Talent at Outfest 2019, and an honorable mention in the documentary category at the 2019 New Orleans Film Festival. During Elegance's time at GS, he was also awarded a 2012 Humanity in Action fellowship to study French social justice movements.
Elegance had attempted college prior to enrolling at GS, and describes being determined with "every fiber in his being" to earn his degree from Columbia. In 2014, he graduated from Columbia GS as a member of the Dean's List with a degree in African-American Studies, the study of which was instrumental in better understanding the intersecting socio-political circumstances that resulted in him being black, gay, and homeless. And through the time he spent at the Institute for Research in African-American Studies (IRAAS), Elegance gained an appreciation for the possibility that his life experience might offer something to the world around him. He found that by studying his own identity, he became captivated and fascinated by his courses, which opened up the world of scholarship through the lens of his own experience. "In this way, I empowered myself with my education," he said.
In 2019, Elegance went on to earn an MFA in directing and writing from New York University's Tisch School of the Arts Graduate Film Program. During his time at Tisch, he served as the Filmmaker in Residence at Reel Works, a nonprofit filmmaking program that provides free training to more than 500 at-risk youth citywide. Elegance also wrote and directed his debut narrative short Walk for Me, which tells the story of Hannah, a young trans girl whose secret life is discovered by her mother at a gay ball. The film played at more than 100 festivals worldwide, garnering numerous awards along the way including winning Best Student Film at the 2016 New Hampshire Film Festival, the Film Award for Best LGBTQ Film at the 2017 Ann Arbor Film Festival, Best LGBT Short at the 2017 Columbus Film Festival, and Best Narrative Short Film at the 2017 Austin Gay and Lesbian International Film Festival.
Elegance has published books on photography and poetry, with his photo book Bound By Night being nominated for an award at the prestigious Fotobook Festival in Kassel, Germany. He is the creator and executive producer of the GLAAD-nominated and Cannes MIPCOM-winning 2018 Viceland television series My House, a ten-part documentary that follows ballroom culture in New York City. His most recent short film, Buck, premiered domestically as an official selection at the 2020 Sundance Film Festival and abroad at the 2020 London Film Festival (BFI), and is being developed into a television series. Elegance's current project, The Inspection, an upcoming feature film that he has written and will direct about a homeless black gay man who joins the Marines to change his life, yet must then conceal his attraction to his Drill Instructor to survive boot camp during the end of "Don't Ask, Don't Tell," was selected for support by Tribeca All Access and Film Independent Fast Track in 2019, and is being produced by Gamechanger Films.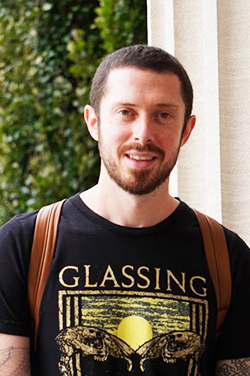 Valedictorian | Christopher Thompson
The valedictorian of the Class of 2021 is Christopher Thompson. Christopher grew up in New Orleans, and after graduating from high school in 2004, embarked on a nontraditional path including a career as a fine dining chef for the majority of his twenties, working in restaurants in New Orleans, Los Angeles, and Europe. He also volunteered on organic and biodynamic farms throughout the United States and Europe, which led to an interest in understanding more about food systems and inequality.
At age 30, Christopher decided he wanted a change, returning to school at Red Rocks Community College in Denver, Colorado. His time in community college remains an important part of his identity, as it helped him understand that he could succeed in academic and intellectual environments. Support he received from his peers and faculty, along with opportunities for collaboration, were instrumental in his success and to discovering his desire to serve others. During this time, Christopher volunteered with America Reads, tutoring at-risk first and third graders in English and reading, and with Sprout City Farms, an urban farming initiative in Denver. He also discovered anthropology, which became his primary pursuit and passion.
After completing one year of study at community college, Christopher was accepted to GS for the fall 2017 semester, and quickly became involved in student life. He served as the Health and Wellness Representative of the General Studies Student Council during the 2018-2019 academic year and as Student Body President during the 2019-2020 academic year, and is the co-founder and former vice president of the Columbia Recovery Coalition, a student-led organization that advocates for and supports members of the Columbia community in recovery from emotional disorders, substance use, and traumas. He also worked as a Peer Advisor, helping guide GS students through their experience at Columbia, and volunteered again with America Reads, this time at P.S. 125 in Harlem.
Christopher has long desired to examine the conditions of injustice and be a voice for change in his hometown of New Orleans, and following two years of department-funded fieldwork and research (via the Ella Deloria Undergraduate Research Fellowship), he completed an undergraduate honors thesis that examines issues of affect, performance, and racial injustice in the New Orleans tourism industry. His work has been, and continues to be, presented at anthropology and social sciences conferences.
In October 2020, Christopher was appointed to the Research Cluster in the Historical Study of Race, Inequality, and Health led by Dr. Samuel Kelton Roberts, where he helped initiate a research project titled "Harm Reduction in Black: Race, Recovery, and the Movement for Black Lives," for which he completed a timeline of subaltern activism during the first decade of the HIV/AIDS crisis. He was also a member of the inaugural class of the Justice and Pandemics Preparedness Academy, a co-curricular activity that offers focused study of pandemic preparedness, systemic racism, and the disproportionate impact pandemics have on communities of color, drawing on the COVID-19 pandemic experience.
Christopher is a recipient of the GS Service Award and the GS Change Agent Award, was named to the Dean's List, and was inducted into the GS Honor Society and Phi Beta Kappa. He graduates summa cum laude with a degree in sociocultural anthropology. After graduation, he will pursue graduate study in anthropology as the foundation of an academic career, during which he will continue to examine inequality in the American South.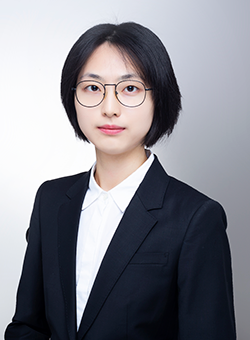 Salutatorian | Qimeng Shi
The salutatorian of the Class of 2021 is Qimeng Shi. Qimeng grew up in China, and is a graduate of the Joint Bachelor's Degree Program between City University of Hong Kong and Columbia University. From an early age through high school, she spent time visiting—and eventually helped coordinate donations for—a local shelter caring for orphans and older adults, and these experiences led to her development of a strong belief in the power of economics to bring about policies that effect social change and address income inequality. Qimeng recalls discussions with her father, who often suggested that the ideal society is "olive-shaped," with the middle class making up the largest percentage of society, and that idea resonated with her. Ultimately, she decided to pursue economics in college in an effort to learn how she could contribute to attaining that ideal. 
While studying business economics at CityU, Qimeng served as a presenter and student organizer for the University's Pre-Arrival Orientation for international and non-local incoming freshmen, as well as a student mentor and peer-assisted learning leader for the Department of Economics and Finance. She also participated in the National Investment Bank Competition in Canada, where she gained real-world experience in providing mergers and acquisitions (M&A) advice to companies, and also served as an executive committee member for Technology & Education: Connecting Cultures, where her duties included managing the group's funds and expenses, as well as organizing the Nonprofit Organization Leadership Training Program (NLTP), which aims to cultivate entrepreneurship in non-profit organizations. Participants brainstorm ideas, detail possible operations, attend talks by experienced nonprofit founders, and ultimately draft a business plan to compete for the award of a start-up fund. In 2019, she interned as a portfolio manager at Tishman Speyer in Shanghai, China, where she continued gaining real-world experience in the field. She also spent six weeks volunteering for a summer program at the University of Auckland, conducting comparative study in public transport between Hong Kong and New Zealand, and volunteering with Mercy Hospice.
Outside of her studies, Qimeng volunteered with Read-Cycling, where she worked with a team of local residents to process donations and manage stock for its annual book sale. She also served as a translator for the 17th World Youth Bridge Team Championship and volunteered to help with beach cleanup at Pak Shui Wum Beach in the aftermath of typhoon Mangkhut.
Qimeng was named to the Dean's List at CityU, and received several scholarships in recognition of her academic achievements, including the Presidential Scholarship and the CMB Wing Lung Bank Scholarship for Economics and Finance Students. 
At GS, Qimeng continued her study of economics, especially interested in courses that focused on poverty and inequality that were uniquely offered at Columbia. She worked as a teaching assistant for Intermediate Microeconomics in the Department of Economics, and also worked with Professor Tamrat Gashaw on his research regarding asymmetric risk-taking behavior of foreign and domestic banks.
Qimeng was named to the Dean's List, and was inducted into the GS Honor Society, Beta Gamma Sigma, the international business honor society, and Phi Beta Kappa. She graduates summa cum laude with a degree in financial economics. After graduation, Qimeng will attend the Master in Financial Technology Program at the University of Hong Kong (HKU), and eventually plans to pursue a career in a financial technology-related field and contribute to economic development in Mainland China.
Baccalaureate Service | GS Speakers
Class of 2021 GS graduate Khadija Baldeh will speak at the Baccalaureate Service, which will take place on Friday, April 30, at 10:30 a.m. EDT via live web broadcast.
---
For more on GS graduation activities and ceremonies, as well as a graduation checklist, please see the Graduation section of the GS website.