2017 Class Day Speakers Announced
Dean Peter J. Awn has announced the featured speakers for the Columbia University School of General Studies Class Day ceremony and reception on Monday, May 15, as well as the receipt of a University Medal for Excellence and honorary degree by two GS alumni, respectively, to be awarded at University Commencement on Wednesday, May 17.
April 05, 2017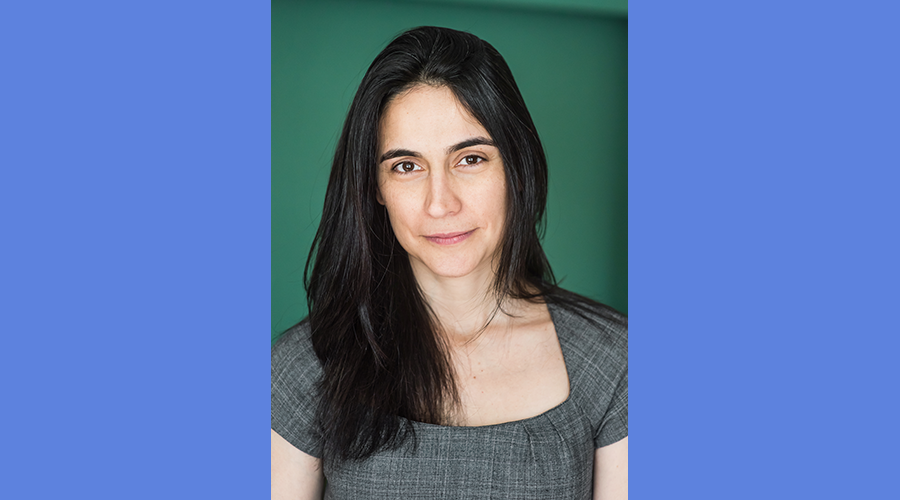 Class Day, which will take place on Monday, May 15 at 9 a.m. on South Lawn of the Morningside Campus, is a special event that celebrates GS graduates, each being presented by name to President Bollinger, Dean Peter J. Awn, and assembled faculty and guests.
Class Day Keynote Speaker | Julia Bacha '03
This year's Class Day keynote speaker is School of General Studies alumna Julia Bacha, a Peabody Award-winning filmmaker, Guggenheim Fellow, and the creative director at the nonprofit Just Vision, which works to raise awareness and support for Palestinians and Israelis using nonviolent resistance to end the occupation by telling their under-documented stories via film. Julia will also receive the 2017 University Medal for Excellence at University Commencement, which is awarded to an alumna or alumnus under 45 years of age with an outstanding record in scholarship, public service, and/or professional life.
Originally from Brazil, Julia was enrolled in law school in Rio de Janeiro when she decided to take a year off to study English in New York City. While taking English as a Second Language (ESL) courses at Columbia, she began auditing history and political science courses, and fell in love with the idea of pursuing a liberal arts education—something she could not do in Brazil. After encouragement from a few of her professors, Julia applied to GS. She credits her experiences at the School with completely changing the course of her life—both personally and professionally—and since graduating magna cum laude and Phi Beta Kappa in 2003, Julia has used documentary film and multimedia to foster constructive worldwide conversations on some of the most divisive issues of our times.
Julia began her filmmaking career in Cairo, where she wrote and edited Control Room, for which she was nominated to the Writer's Guild of America Award. Subsequently, she moved to Jerusalem where she co-directed Encounter Point, which premiered at the Tribeca Film Festival and won best documentary prize at the San Francisco Film Festival. She then directed and produced Budrus, which successfully shifted international media coverage of Palestinian nonviolent resistance as well as American attitudes toward the Israeli-Palestinian conflict, as confirmed by independent evaluations by scientists at the Massachusetts Institute of Technology and the public relations firm, Edelman. Most recently, Julia directed and produced My Neighbourhood, which opened at the Tribeca Film Festival, won the Peabody Award, and influenced Barack Obama's speech during his first presidential trip to Jerusalem.
Julia's work has been exhibited at the Sundance, Berlin, and Tribeca Film Festivals, broadcast on the BBC, HBO, and Al Jazeera, and screened at diverse settings from Palestinian refugee camps to the American Congress. She has been a guest on numerous television shows, and her work has been profiled in major news outlets including The Washington Post, The Economist, Der Spiegel, O Globo, and Ma'an.
In addition to over twenty film festival awards, Julia is the recipient of the King Hussein Leadership Prize, Search for Common Ground Award, Ridenhour Prize, and the PUMA Creative Impact Award. She is a Term Member at the Council on Foreign Relations, a Young Global Leader at the World Economic Forum, and a regular TED speaker. She is currently directing a Sundance-supported film chronicling the untold story of the Palestinian women who secretly led the First Intifada, for which she received a 2015 Guggenheim Fellowship. Julia lives in New York with her husband, Lucas Welch, and their two children, Mila and Kai.
Class of 2017 Valedictorian | Colin Valentini
The valedictorian of the Class of 2017 is Colin Valentini. After graduating from high school, Colin—a lifelong car enthusiast—enrolled at a technical college with the goal of becoming a mechanic. However, halfway through the program, after a discussion with a friend of his who was considering joining the military, Colin visited a recruiter's office and enlisted in the U.S. Marine Corps. He scored the highest possible score on the Armed Services Vocational Aptitude Battery test, qualifying for every position within the Corps, and decided he wanted to join the infantry. During his time in the service, he first deployed to the East and South Asian seas, and later, to Afghanistan.
While still in the service, Colin applied to GS, largely because of its comprehensive support for military veterans. After four years in the Marine Corps, he was granted an early release to begin his studies at GS in the fall of 2013. Colin credits an exceptional graduate student who taught his first-semester pre-calculus course with awakening a passion for mathematics. Instead of teaching by example, he focused on why things are the way they are, and then showed how it could be proven mathematically. From this experience, Colin knew immediately that it was the subject he wanted to pursue.
Outside of his academics, Colin worked at the Columbia Daily Spectator for two years as a cartoonist, an illustrator, and a data analyst, which provided the opportunity to apply his study of mathematics to research surrounding modeling social media data. Colin has been named to the Dean's List every semester, is a member of the GS Honor Society, and graduates with a degree in applied mathematics.
Class of 2017 Salutatorian | Rozanne Gooding Silverwood
The salutatorian for the Class of 2017 is Rozanne Gooding Silverwood. Rozanne followed a nontraditional path to GS, from aspiring rock star, to teaching at ashrams in San Diego and New York City, to developing acclaimed writing curriculums for elementary schools in Northern Virginia—while marrying and raising three children along the way. After her three children graduated high school, Rozanne began taking courses at Northern Virginia Community College, and eventually transferred to GS in search of a more intellectually-diverse learning environment.
At GS, Rozanne served as secretary on the Columbia University Interschool Governing Board, helping distribute financial aid to groups whose memberships were inclusive of students from multiple schools. During this time, two of her daughters were also students at the University—one as an undergraduate student at Columbia College majoring in women's and gender studies, and one as a student in Columbia's Oral History Master's Program. In 2015, Rozanne was accepted into Columbia's Oral History BA/MA Program, and has been taking courses as an undergraduate that will apply toward a master's degree. She hopes that her third daughter will one day follow in her footsteps by enrolling at GS.
Rozanne is proud to be a guest speaker at the 2017 Dynamic Women of the Chickasaw Nation Conference this April where she will be presenting her senior thesis on "the Indigenous Uncanny: The Erasure and Resurgence of Chickasaw Identity" an ethnography concerning the efforts of her Chickasaw ancestors to preserve her family's indigenous identity. Rozanne is the granddaughter of original enrollee, Charles Holmes Gooding, Sr.
Rozanne was named to the Dean's List, and inducted into the GS Honor Society. She graduates with a degree in cultural anthropology with a focus on Native American studies. After graduation, she will continue pursuing her master's degree from Columbia's Oral History Program, and ultimately hopes to apply these learnings toward individual research projects focused on the study of indigenous identity, citizenship, and belonging.
Doctor of Humane Letters | Jacques Pépin '70, '72 GSAS
GS alumnus Jacques Pépin will receive an honorary degree at this year's Commencement ceremony. Jacques has been a leader for decades in the culinary arts, and has had a profound impact on American society's understanding of—and relationship to—food, through his writing, lecturing, and multiple series for PBS. He came to the United States in his twenties after serving as personal chef to three French heads of state, including Charles de Gaulle, and recounts that as the ocean liner approached New York Harbor, he asked one of the passengers what the best university in New York was. Jacques immediately enrolled in the highly-regarded ESL program at Columbia, developing his English skills to prepare for his eventual application to, and matriculation at, GS.
Jacques has been a devoted and active alumnus, hosting events not only in support of GS but also the Arts & Sciences. In 1997, at the celebration commemorating the 50th anniversary of GS, Jacques was honored along with four other distinguished alumni, and in 2010, he delivered the keynote address at GS Class Day. Most recently, he and Adam Gopnik of The New Yorker magazine engaged in a conversation about food and culture to a packed house at Columbia's Maison Française.
Jacques remains a prolific writer and teacher. He is an adjunct professor in the gastronomy program at Boston University where in 1989, together with Julia Child, he founded the Culinary Arts Certificate Program. He also helped found the Culinary Institute in New York (now the International Culinary Center), where he is dean of special programs. He is a founder of the American Institute of Wine and Food, and a member of the Board of Trustees for the James Beard Foundation. In 2001, Jacques received a Daytime Emmy Award for his PBS series with Julia Child. In 2004, the government of France named him Chevalier de l'Ordre National de la Legion d'Honneur. Previously, he had been named Chevalier de l'Ordre des Arts et des Lettres and Chevalier de l'Ordre du Merite Agricole.
Baccalaureate Service | GS Speakers
We are also pleased to announce that GS students Elizabeth Runtz, Rozanne Gooding Silverwood, and Amram Altzman will speak at the Baccalaureate Service, which will take place on Sunday, May 14 at 10 a.m. in St. Paul's Chapel.
---
For more information about graduation activities, visit the Graduation section of the GS website.