2016 Class Day Speakers Announced
Dean Peter J. Awn announced that there will be three featured speakers at the Columbia University School of General Studies Class Day ceremony and reception on Monday, May 16.
April 08, 2016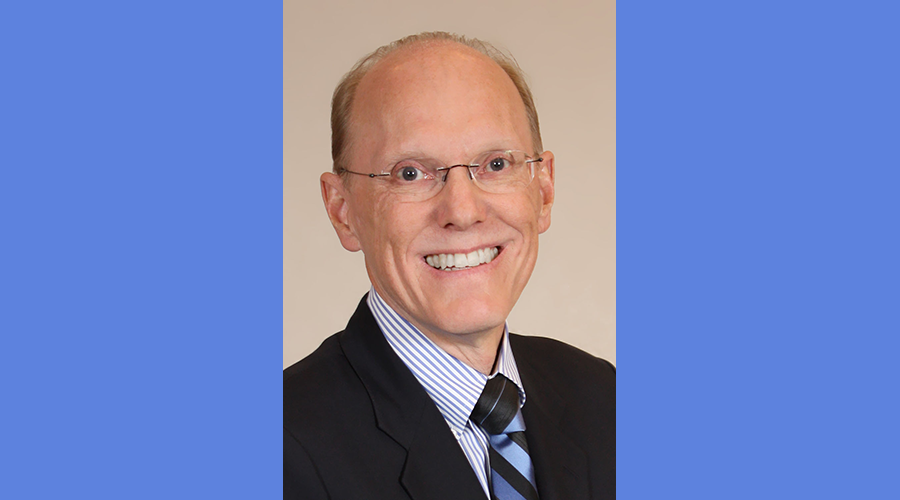 Class Day, which will take place at 9 a.m. on South Lawn of the Morningside Campus, is a special event that celebrates GS graduates, and each one is presented by name to the Columbia Provost and assembled faculty and guests.
Class Day Keynote Speaker | James C. Mabry '81
This year's Class Day keynote speaker is distinguished School of General Studies alumnus and President of Middlesex Community College (MCC) in Massachusetts, James C. Mabry '81, '98GSAS. After a unanimous vote by the Board of Trustees, Mabry began his post as president at MCC in February of 2015.
Like many GS students, Dr. Mabry followed a nontraditional path. After high school, he enrolled in college, but left before finishing his degree. He then spent four years traveling through Europe by motorcycle, eventually landing a construction job on a U.S. Air Force base in Germany, where he began taking college courses on the base through the University of Maryland's Overseas Division. He earned his associate degree in 1975.
Dr. Mabry enrolled at the Columbia University School of General Studies in the fall of 1978, where he attended full time, graduating with a bachelor's degree in political science in 1981. After three years working as a high school social studies teacher, he and his family moved to England, where Dr. Mabry earned a Master of Science in economic history from the London School of Economics in 1989. Upon their return to the U.S., Dr. Mabry matriculated at the Columbia University Graduate School of Arts and Sciences, where he earned a Ph.D. in U.S. history in 1998.
Dr. Mabry began his career in education as a high school teacher in the New York City public school system before beginning a successful career in higher education focused on two-year schools. Prior to his appointment at MCC, Dr. Mabry served as Vice President of Academic Affairs for Mesa Community College in Mesa, Ariz., a school with an enrollment of more than 25,000 students. Dr. Mabry also served as Dean of Academic Affairs at Palm Beach State College, South Campus, in Boca Raton, Fla. and Associate Dean of Academic Affairs at Dutchess Community College in Poughkeepsie, N.Y., where he was also an assistant professor of history.
In addition to serving as president, Dr. Mabry and his wife Judith recently endowed a scholarship at MCC—the Dr. James C. & Judith G. Mabry Completion Scholarship—which will assist worthy students who are struggling financially to attend school full time and complete their associate degree.
Dr. Mabry's experience and leadership of multiple community colleges and his own personal path through education make him the ideal alumni speaker for our Class Day.
Class of 2016 Valedictorian | Christina Cheung
The valedictorian of the Class of 2016 is Christina Cheung. As a Canadian-Taiwanese, Cheung and her family moved frequently, and she grew up across several different cultural environments, including Los Angeles, Vancouver, Taiwan, China, and Hong Kong. A former teacher described her as one of the most—if not the most—extraordinary students she had worked with in 13 years of teaching.
In the fall of 2011, Cheung was admitted to the inaugural class of the Dual BA Program Between Columbia University and Sciences Po, and graduated from high school a year early in order to pursue the program. At Sciences Po, She was a member of the Sciences Po Environmental Law Collaborative Project, and participated in the Philip C. Jessup International Law Moot Court Competition. She also served as Vice President and Head of Campus Spirit at the Reims Campus Bureau des Arts, planning and organizing events for students, as well as a class representative.
Cheung took a year off after completing her courses at Sciences Po in order to compete in a reality television show and beauty pageant in China, placing second out of 20,000 contestants. This led to an internship position with Hainan Broadcasting Group, working as an on-air presenter for a weekly tourism television show. During this time, she also served as assistant project manager for the World Travel and Tourism Council Global Summit.
At Columbia, Cheung served on the General Studies Student Council as the International Students Representative, and also serves as a peer advisor, helping fellow students navigate academics, campus resources, and other concerns. As an economics-statistics major, she works as a teaching assistant for Introduction to Econometrics.
Cheung is a member of the Columbia chapter of Pi Sigma Alpha, the only political science honor society in the nation. She was awarded the distinction of cum laude each year at Sciences Po, and has been named to the Dean's List every semester since coming to GS. She was inducted into the GS Honor Society in September of 2015.
She graduates with two bachelor's degrees—one in social sciences with a focus on transatlantic relations from Sciences Po, and one in economics-statistics from Columbia. After graduation, Cheung will work for a startup company as part of the highly-selective Venture for Canada fellowship program, and plans to attend law school.
Class of 2016 Salutatorian | Ryan Hudson
The salutatorian for the Class of 2016 is Ryan Hudson. A Washington, D.C. native, Hudson has excelled in every endeavor he has undertaken. A former professor described him as one of the best students he has encountered in 25 years of teaching. He was also inducted into Phi Theta Kappa, the honor society for exceptional two-year college students.
At age eighteen, Hudson left home and began working upward of 80 hours per week to support himself, including producing music for local artists. During this time, he formed a band, wrote and recorded his first album, and toured extensively throughout the country, eventually landing in Los Angeles.
Hudson thrived in Los Angeles, beginning work as a department manager at a Guitar Center in Sherman Oaks, and soon finding success working as a session guitarist for artists like Courtney Love and Kerry Brown. When his band parted ways, Hudson formed a new band, whose debut EP generated numerous licenses for use in television, film, and video games.
In 2009, Hudson was wrongfully sued by a collection agency, and with no prior legal experience, dedicated himself to an intense, year-long study of civil code and legal procedure. After numerous hearings, claims, responses, and subpoenas, he succeeded in getting the case dismissed. As Hudson reflected on this ordeal, he had an epiphany: he wanted to practice law, so that he could defend those who could not defend themselves. He immediately enrolled in community college and began work on his undergraduate education.
Soon thereafter, Hudson was asked to manage one of the ten largest music stores in the country. In this position, he led a team of over 50 people and oversaw sales and operations of a $17-million-per-year store, more than doubling net revenue in consecutive years—all while maintaining a perfect academic record at Santa Monica Community College.
Hudson enrolled at GS in the fall of 2013, where he served as First Year Class President of the General Studies Student Council, and spent two years as a member of the Columbia University Arts Initiative Advisory Group. In 2014, he volunteered for the Read Ahead program, working with elementary school students to help develop their reading skills. He also currently works as a research assistant for Dr. Gray Tuttle, Professor of Modern Tibetan Studies. Outside of these activities, Hudson has excelled in his coursework, being named to the Dean's List each semester, and inducted into the GS Honor Society in February of 2015.
Hudson graduates with a degree in political science, specializing in political theory, and will begin law school this fall.
Baccalaureate Speaker
In addition to our Class Day speakers, GS students Julia Snyder, Benjamin Moe, and Loren Myers will speak at the Baccalaureate Service, which will take place on Sunday, May 15 at 9:30 a.m. at St. Paul's Chapel.