2013 Class Day Speakers Announced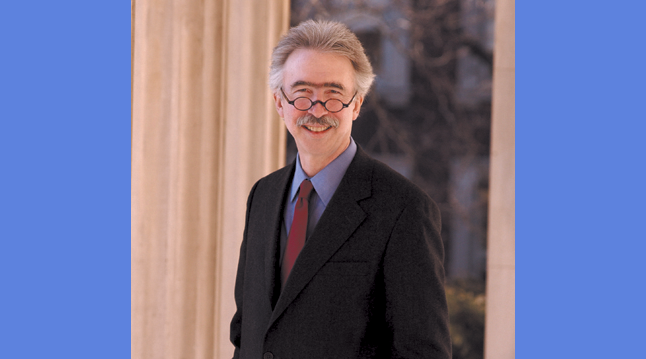 Dean Peter J. Awn announced that there will be four featured speakers at the Columbia University School of General Studies Class Day ceremony on Monday, May 20. Class Day, which will take place at 9 a.m. on South Lawn of the Morningside Campus, is a special event that celebrates GS graduates, each being presented by name to the president or provost of Columbia, assembled faculty, and guests.
This year's Class Day keynote speaker is Professor Nicholas Dirks, Chancellor Designate of the University of California at Berkeley (he will take office on June 1, 2013). Professor Dirks was the Executive Vice President and Dean of the Faculty of Arts and Sciences at Columbia University from 2004 through 2012 in addition to being the Franz Boas Professor of Anthropology and Professor of History since 1997. He graduated from Wesleyan University in 1972 with a B.A. in African and Asian studies and received his Ph.D. in South Asian history from the University of Chicago in 1981. Professor Dirks has been on the faculty of numerous higher education institutions including California Institute of Technology, University of Michigan, and London School of Economics. In his leadership role at Columbia, Professor Dirks was responsible for academic and financial planning for 29 departments, 35 institutes and centers, and 6 schools.
As a scholar, Professor Dirks published a number of books and articles on subjects ranging from the history and anthropology of South Asia to social and cultural theory, the history of imperialism, historiography, cultural studies, and globalization. He has done extensive archival and field research in India as well as in Britain. He is currently working on a book concerning the last years of British rule in India and the growing role of the United States in South Asia, as well as a book entitled The University and the World: The Opening of the American Mind. 
Professor Dirks has held numerous fellowships and scholarships and received several scholarly honors, including a residential fellowship at the Institute for Advanced Study in Princeton, a Guggenheim Fellowship, and the Lionel Trilling Award for his book Castes of Mind. He also serves on numerous national and international bodies, as advisor or member of the board, and is a Fellow at the Council on Foreign Relations.
In a message to students, Dean Awn said, "Throughout his tenure at Columbia, Professor Dirks has played a leading role in the advancement of the School of General Studies.  He is a true friend and supporter of GS, and I am honored that he will be addressing us at our Class Day."
Ben Shababo is Valedictorian of the Class of 2013. A native of Philadelphia, PA, Ben graduated from high school intending to study astrophysics and philosophy. After enrolling at Temple University, he opted to follow another passion and majored in filmmaking instead. While a junior, Ben began working in the film industry as an editor and sound designer, ultimately leaving school early to pursue a professional career in New York City. Ben's editing experience sparked a curiosity in cognition and the way the brain 'edits' our interaction with the world. This in turn led to a deep interest in the brain sciences and a desire to return to the classroom.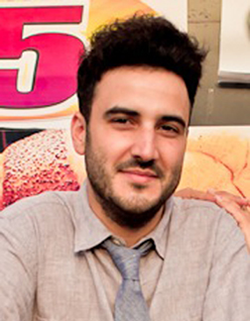 While at Columbia, Ben majored in neuroscience and behavior with a concentration in computer science. He conducted research in the labs of Hakwan Lau (visual perception), Peter Allen (brain-computer interfaces; robotics), Giulio Tononi (U. Wisconsin - Madison, consciousness), Liam Paninski (data analysis), and Rafael Yuste (neural circuitry). Ben is also the co-founder of Neurostorm, a weekly neuroscience journal club. After graduation, he will take a year to continue his research on mapping neural microcircuits with Dr. Paninski and Dr. Yuste before pursuing a Ph.D. Ben lives in Manhattan with his wife, Tracey and newborn daughter, July.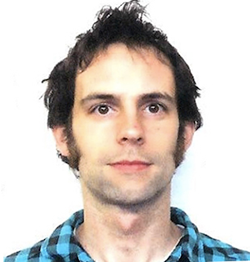 GS named two salutatorians of the Class of 2013, Damian Harris-Hernandez and Tiekka Tellier.
Damian Harris-Hernandez grew up in Portland, Oregon, but left soon after high school to travel the country and the world. He alternated between working and travelling for eight years before deciding to take his real-world learning indoors. Inspired by his experiences abroad, Damian studied modern and Ottoman Turkish in Columbia's Middle Eastern, South Asian & African Studies department. He wrote his senior thesis on Ottoman detective fiction. Before pursuing a master's degree in Turkish literature in Istanbul, he plans to take a year off to work on several translation projects. Damian lives in Brooklyn with his wife, Jennifer.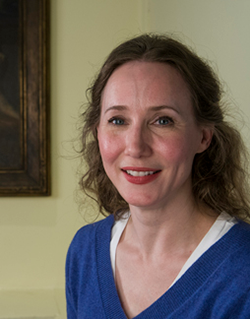 California native Tiekka Tellier is a former ballet dancer, professionally known as Tiekka Schofield. She left high school to pursue a career with the Houston Ballet that took her around the globe. She performed leading roles for royalty, presidents, and diplomats on many of the world's great stages. After a sixteen year career, Tiekka started a family and taught ballet before moving to New York in 2006.
In 2009 she began her academic journey at GS, applying the energy and commitment that characterized her ballet career to her studies. She majored in art history with the goal of uniting her education, career experience, and enthusiasm to make a unique impact in the realm of the visual and performing arts. As the working, single mother of a special needs child, Tiekka has not yet had the opportunity to plan an exact future. After graduation, she will continue to teach ballet as she explores career opportunities in the art world and work with organizations that deal with children and autism.