Profiles of the Fall 2023 Incoming Class
Meet a few of the exceptional members of our incoming Undergraduate, Postbac Premed, and Dual Degree classes! 
September 05, 2023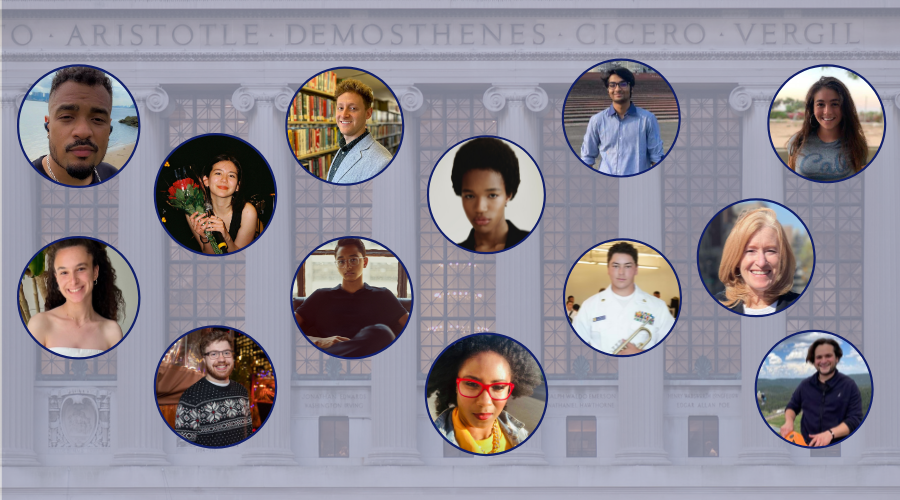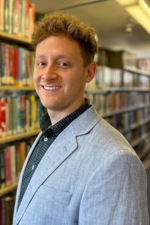 Undergraduate
David Budnick
Hailing from Burlington, Vermont, David Budnick was a proud cafe owner for 8 years. Near the beginning of the pandemic, however, the loss of his little brother prompted him to shift his life focus, including returning to school. While earning his associate degree at Community College of Vermont, Budnick was a member of Phi Theta Kappa and earned a 3.98 GPA. 
Looking to take his academic ambitions further, Budnick considered his options. "I've always dreamt of attending Columbia, but never thought I had a pathway in," he said, but "when I received a letter from admissions urging me to apply last year, my grandma told me that her mother graduated from Columbia. Knowing my great-grandmother attended was fuel for me to apply to GS." This fall, Budnick begins his own GS story.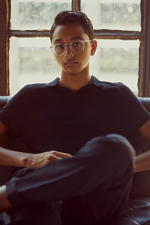 Gregory Diaz IV
Growing up in the Bronx and Queens, Gregory Diaz IV had a very specific dream: becoming the third baseman for the New York Yankees! However, he recalled, "as I got older I moved away from that dream and pursued an equally challenging one in acting." As a professional actor, Diaz still held dreams of pursuing higher education, but wanted to find an academic home where he could honor his career and school commitments. "This is how I found myself at Columbia GS," said Diaz, who plans to major in film and media studies, "where I can balance both and feel confident in my work in and outside of school."
"As cliche as it sounds I am a firm believer in following your dreams," said Diaz. "I believe that persistence, hard work, and dedication truly can get you anywhere, and that it's always great to take a look around and soak in the moment. I've kept these ideologies with me throughout the entirety of both my school and professional careers, and I feel extremely fortunate to say that I get to attend an institution as prestigious as Columbia while also working to better myself and my work. I'm extremely excited to attend Columbia GS and I can't wait to see what the future holds for me."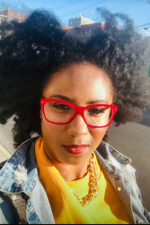 Dawnett Ferguson
Dawnett Ferguson is already a part of the Columbia family as an employee of Barnard College, but now she's taking on a new role as a GS student. "I want to set an example for my nine year old son," she said. "GS seems to be a great fit in terms of where I am in my life right now: a working mom."
After completing her associate degree from Kingsborough Community College, Ferguson held accounting and bookkeeping roles. However, "I have always wanted to finish what I have started," said Ferguson of her college goals, "why not do it in one of the best schools in this country!"
The exact shape of her GS journey is yet to be determined, but as she put it, "If one subject area does not work out, I can always try something else," adding, "as long as you're alive—dreams, hopes, and aspirations can be pursued and attained."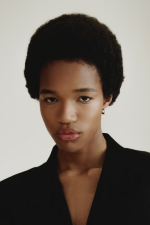 Rhaya Jacobs
"Throughout my childhood, I've always found myself championing individuality," recalled Rhaya Jacobs. "I believed it was imperative to diverge from the customary path society set before us and instead concentrate on ​​broadening our horizons to evoke new perspectives." As a high schooler in Washington D.C., these beliefs manifested in a commitment to social impact that saw Jacobs co-launch a 501(c)(3) non-profit dedicated to combating menstrual poverty, Project Pink Tax, and earn a Girl Scout Gold Award for work on gentrification in D.C. 
Post-graduation, Jacobs shared that "the impact of the COVID-19 pandemic voided my interest in a traditional path to college. The isolation I experienced during distance learning piqued my curiosity to take a year off and explore a world beyond the academic setting." While on her gap year, Jacobs was scouted by a modeling agency in Paris, leading to international opportunities in the world of fashion. 
Once back in the U.S., Jacobs pursued another interest, in finance, by working as an Investment Analyst at venture capital firm WOCstar Fund. "The best advice I've received is from my boss, who is a venture fund manager in New York," shared Jacobs. "She explained to me that throughout our careers, we only need a few good people to like us. We should not chase or attempt to flatter those who don't see our potential but instead focus on fostering those few crucial relationships. Those are the ones that grow into opportunities." 
At GS, Jacobs plans to study financial economics, but as she put it, "attending Columbia GS will allow me to have the best of both worlds: I can explore my interests in finance while taking advantage of all the opportunities I gained during my gap year."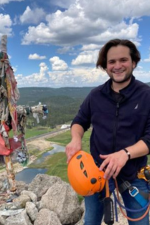 Jesus Rodrigo Mijares Mendivil
"Since I was a kid, I always had the craziest dreams when asked, 'What do you want to do in life?'," said Jesus Rodrigo Mijares Mendivil. "My answers never had limitations. In my mind, I could be anything: a president, an astronaut, a famous musician, you name it. People would often appreciate the enthusiasm but push down the wild dreams to guide me through a more conservative path. My dad, however, would encourage my spirit with the cheesiest (but most special), saying: 'They call us dreamers, but we are the ones who don't sleep.' This phrase became a mantra; everyday advice. I feel fortunate to have kept that spirit pushing me to accomplish my goals—no matter how crazy they are—with passion and determination."
Mendivil's big dreams and determination to make them real brought him from Durango, Mexico to New York City. The transition exposed him to wonderful people and enriching experiences, equipping him with valuable tools for pursuing a promising future. While dealing with the challenges of homesickness and missing friends, Jesus cultivated strong friendships in New York and continued to nurture his beloved hobby of composing music, collaborating with talented artists along the way.
In looking to begin his next chapter, Mendivil looked for "an intellectually rich environment that would welcome people from various backgrounds, with unique experiences, and with no limitations of age or any other kind." This led him to GS, where he plans to pursue a degree in financial economics. As Mendivil shared, "to all the Columbia GS Community: I could not be more excited and grateful to have chosen this path; I can't wait to discover what lies ahead in the upcoming years!"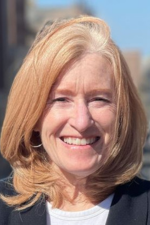 JoAnn Egan Neil
Over 40 years ago, JoAnn Egan Neil was on a path to attend college but took an audition on a whim and got accepted into a theater company in California. Neil's journey took her on a winding path through the world of performing arts in New York and television in Los Angeles. She transitioned from writing for R.L. Stine to becoming a P.E. teacher and athletic director at her children's elementary school, where her role as a mother to three daughters remained a top priority. Following the end of her marriage, and with her daughters located on the East Coast for college and post-grad life, she returned to New York to be closer to them and the place that has always held her heart: "I'm back cheering for my Jets (I know, I know), seeing as many plays as I can, and taking advantage of how easy it is to feel a part of the energy and culture that is New York."
Neil also found work as a union employee at Columbia, which opened the door to her fulfilling her long held goal of completing her college degree with plans to major in creative writing. "Getting into GS feels a bit like a dream, especially after having been away from the classroom as a student for so long," she said. "I've always loved academics and learning new things, so to be able to study on the campus where I work, and to have that campus be Columbia? I never expected my third act in life to look like this."
Heading into this next chapter, Neil shared a baseball metaphor she's carrying with her. "'Next play!' is often something you'll hear a good coach say to her team after a missed opportunity or a stolen ball. The translation is basically, 'Do the next thing. Move on.' Of course, we should learn from our mistakes, but time is relentless. It waits for no woman. Best to get on with it. I imagine I'll face some real challenges as a nontraditional, older student in GS, but if I put my head down and do the next thing, I'm confident I'll figure it out."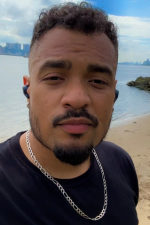 Kevin Jason Smith
After graduating from high school, Kevin Jason Smith served six years with the U.S. Air Force before resuming his academic pursuits at the Borough of Manhattan Community College. An accomplished filmmaker and musician, Smith hopes to further develop these skills, plus explore a burgeoning interest in cognitive science, at Columbia. 
"My education experiences from elementary to high school were unusual to say the least," said Smith of his journey to GS. "When I entered the Air Force, I didn't even know what the Ivy League was. I know that most people probably would not have bet on the idea of me getting to where I am if they saw the situations I came from. But what people think has very little to do with what we can do. I say this in hopes to encourage those who need reminding that your past does not define you, and what people think is not the truth. Know your truth and become it."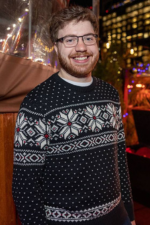 Postbac Premed
Carter Hohl
"I have always had an interest in medicine, particularly psychology and psychiatry, which have both played an important role in my life," shared incoming Postbac Premed student Carter Hohl. "Columbia's program provides a unique opportunity that allows people like me to pursue their dreams at the highest level and bring their unique experiences into medicine. The cherry on top, you get to live in the greatest city in the world."
Hohl is no stranger to New York though: he graduated from NYU Stern in 2019 with a major in business. He began his career at J.P. Morgan before pivoting to the crypto finance space, becoming an early member of one of the largest institutional crypto finance providers. Now, while continuing to work as an independent consultant in the crypto field, he's making the transition to medicine. "I hope to eventually provide affordable psychiatric care to children who are often left behind by traditional education systems because of their differences," he said. 
"The best advice I've ever received was simply, 'dream big, work hard, stay humble.'," said Hohl while reflecting on his path to GS. "Throughout my education and career the first two were consistently on the top of my mind, but humility was a difficult concept to grasp as a new entrant into the workforce. I couldn't learn humility in the classroom, instead I began to develop it by achieving what I thought was success then feeling the sting of failure. I still have a lot to learn, but I hope to bring what I have learned with me throughout my GS journey and beyond."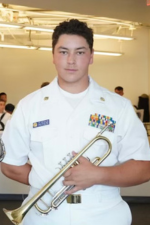 Dual Degree
Jonathan Kon
"I applied to the program because of the opportunity to study in both a Jewish university as well as a great secular university," said first-year Jonathan Kon of the Joint Program between Columbia and the Jewish Theological Seminary (JTS). "I am also looking forward to connecting with people at both schools." 
An accomplished musician and prospective biochemistry major, Kon shared his plans to continue playing music around New York City. He will also be joining Columbia's club water polo team. Said Kon as he begins his GS journey, "I hope that my studies at JTS and Columbia will help me be a well informed and rounded person."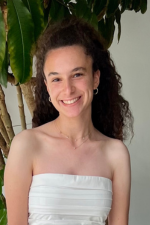 Lily Lee
Lily Lee, a first-year in the Joint Program between Columbia and JTS, is planning to major in Jewish literature at JTS and English and comparative literature at Columbia. 
"The Joint Program is the best of both worlds," said Lily, "and I'm looking forward to being part of both Columbia University and JTS's communities. I love that I will study literature and writing in a program that shares my values." She continued, "Everyone I have met in the program so far has been incredibly kind and welcoming. I'm excited to join the JTS family!"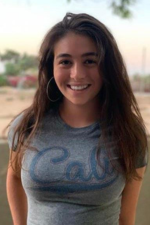 Issy Lyons
"I always dreamed of going to Columbia University and studying in New York," shared Issy Lyons, a first-year in the Dual Degree Program between Tel Aviv University (TAU) and Columbia. "I was born there [New York], but have lived in Hong Kong since infancy. I made the decision to move to Israel on my own at 17 and drafted into the Israel Defense Forces (IDF) shortly after turning 18. Now that I've completed my service, I am excited to be able to experience another side of Israel, but equally excited to also have the opportunity to study in the United States. The idea of being able to study in two places that I call home, and in two different educational institutions with two majors, is the best of both worlds."
With interests in Middle Eastern studies and international policy, Lyons said "I'm looking forward to having the opportunity to study political science (international relations) in New York and Middle Eastern studies in Tel Aviv. Both cities are centers for thought in those fields. The opportunity to study with leading experts makes this program truly incomparable." Lyons is also excited to continue pursuing her passion for triathlons, first fostered while she was on a military leave and placed in her very first Ironman 70.3, in both cities.
No matter where she's made her home across the world, Lyons holds to a simple piece of advice: "Find your community. If you can't then build it." She elaborated, "growing up in Hong Kong was so special because of the communities, both Jewish and athletic, that I was surrounded by. It was this understanding of the value of community that helped me succeed throughout my IDF service. I know that ultimately, this value will likewise be a key factor in helping me achieve all that I want to accomplish during my time at TAU and Columbia. At the risk of sounding trite, we are stronger together."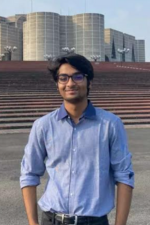 Zaheer Abbas
When Zaheer Abbas was ten years old, he created a fake country named Huda. "It started off as a harmless game, but over the years I worked hard to make it very detailed and precise," he recalled. "Seven years down the line, it has its own wikipage." Abbas credits this whimsical hobby for helping him build his interests in politics, economics, and social sciences in general, passions which led him to the Dual BA Between Columbia and Sciences Po.
"To be honest," Abbas said of his decision to apply to the Dual BA, "I also was super interested in France because I loved Asterix comics and Airbus planes! At the same time, I wanted to fulfill the dreams my grandfather had–he wanted his grandkids to make it to an Ivy League school, and enjoy the same opportunity he had as a Cornell PhD back in the 70s–so the Dual BA Program with Sciences Po struck the right balance." 
Now a third-year student transitioning from Sciences Po's Le Havre campus to Columbia's Morningside Heights home, Abbas said "two years later, I increasingly see how important my Dual BA experience is for my future aspirations. I think I am gaining the right experiences and skills I need for a future in public service and leadership." Abbas, who is from Bangladesh and majored in economy and society at Sciences Po, added, "I want to go back to my country and lead it, and I believe my time here is equipping me with the right tools to do so."
Looking ahead to his time in New York City, Abbas said "I'm most looking forward to engaging with a rich, intellectual community at Columbia that compels me to work harder, and at the same time, enjoying the diversity of experience that is offered not only by the School of General Studies, but by New York City at large. It is this mix of not only academic but social promise that excites me at Columbia, to grow holistically as a person and enjoy the fullness of its education."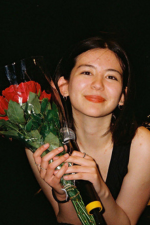 Imme Koolenbrander
"When I saw the program, it was simply the perfect fit for me," shared third-year Sciences Po Dual BA student Imme Koolenbrander, an economics major. "I knew I wanted a degree in the social sciences. I'm also Dutch and Chinese, so education in Europe was very appealing to me, and my campus at Sciences Po, Le Havre, which specialized in Euro-Asia studies, would allow me to engage with the context I grew up in. Apart from these contextual points, I also thought it would be fun and rewarding to dive into two new countries. It's a grand adventure!." Koolenbrander added, "with this program, I want to experience how different people around the world think, really beyond the context of a classroom."
She's bringing that same energy to her time in New York City, kicking off this fall. "I'm most looking forward to engaging with interdisciplinary learning not only to enhance my understanding of my major, but learning just for the sake of learning," she said. "I'm very interested in the arts, and I'm very excited to work on that both in class and out of class." Koolenbrander also noted that the GS community is something she's anticipating being energized by: "GS is definitely filled with inspiring people!"