Postbac Premed Student Helps Document Ebola Outbreak in West Africa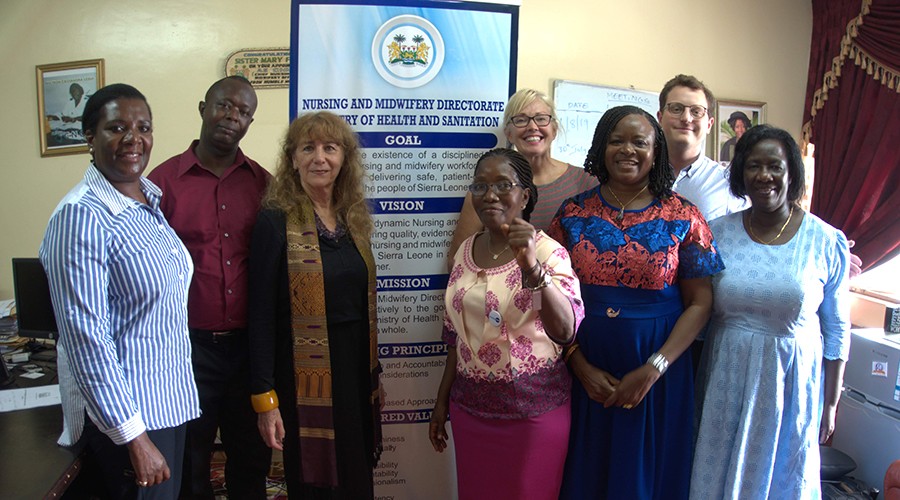 After graduating from Johns Hopkins University in 2013, Jeremy Orloff found himself working for a government lobbying firm in New York City. Though he enjoyed many aspects of his work, Orloff left the firm to care for his father when he learned he was sick. Within a year and a half, unfortunately, his father passed away, but the experience of being by his father's side throughout his medical treatment left a lasting impact on Orloff. He took a year off to travel, and when he returned to the United States, he felt strongly that his true purpose lay in medicine.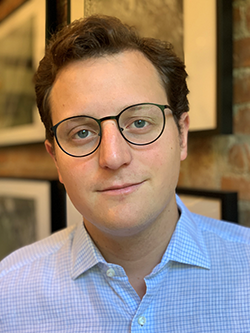 To pursue a medical career in earnest, Orloff enrolled in the Columbia University Postbac Premed Program in 2017. His interest in obesity and metabolic disorders led him to volunteer at the Weill Cornell Comprehensive Weight Control Center. He also worked at the Cornell Department of Healthcare Policy and Research as a research assistant while completing courses at Columbia. 
As his glide year approached (a year during which Postbac Premed students prepare for medical school by obtaining real-world experience after submitting their applications), Victoria Rosner, Dean of Academic Affairs at the School of General Studies, encouraged Orloff to join a research project she was involved with concerning healthcare workers at the frontlines of epidemics. 
For a future physician like Jeremy, the chance to participate in research on a major international threat to health like Ebola and to work alongside care providers and policymakers both here and in West Africa is really singular.
The On the Frontlines: Nursing Leadership in Pandemics working group, sponsored by the Columbia University Center for the Study of Social Difference, is an interdisciplinary research group that came together to address why nurses are often left out of the conversations for planning responses to global epidemics. Knowing that this project would provide great experience and perspective as he prepared for a career as a doctor, Orloff jumped at the opportunity.
"For every one doctor, there are dozens of nurses who are actually delivering care to patients. Understanding how nurses work and why they do what they do is critical for working in the field," explained Orloff. 
As program coordinator, Orloff participated in the group's first project––a research trip to Sierra Leone and Liberia to gather oral histories on nursing experiences during the Ebola outbreak in West Africa. This would be his first foray into global health work.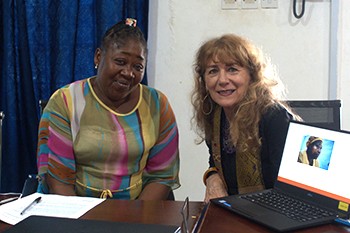 Dr. Jennifer Dohrn, Associate Professor at the Columbia University School of Nursing, spearheaded the project. In 2014, she came across a photo of a tearful Josephina Finda Sellu, a deputy nurse matron at a government hospital in Sierra Leone, crying because she had lost 15 of her nurses to Ebola. This powerful image ignited Dohrn's interest in teaching her students about the brave women at the frontlines of combating Ebola and developing a project that would allow their stories to be heard. In collaboration with scholars and leadership across the Columbia campus, at the World Health Organization, and in West Africa, Dohrn was part of a team that secured a grant with Women Creating Change to support her ambitions.
The Nursing Leadership in Pandemics group planned to interview 16 nurses who worked on the frontlines during the outbreak in 2014 and 2016, and to introduce the project to local leaders in the ministry, hoping their stories would serve as testimonies that could affect real political change, protecting midwives and nurses in the future. 
"Most of the information gathered during health crises does not capture the qualitative aspects of those involved in delivering the services, the majority of whom are nurses and midwives," said Mwansa Nkowane, an interviewer who participated in the project, and formerly worked with the World Health Organization. "The perspectives of the nurses and midwives who participated in the Ebola crisis offer critical information for future responses and promote a deeper understanding of the personal emotional issues experienced, which are usually neglected."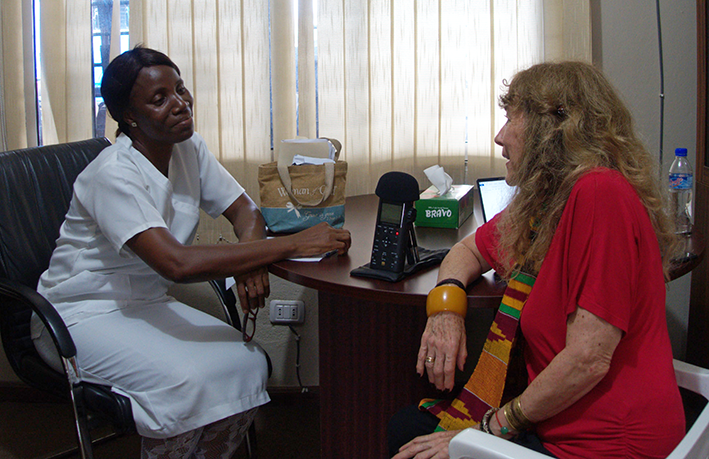 Despite technical challenges and the weather during the rainy season, the group managed to secure nearly 40 interviews with nurses and midwives who shared their stories about Ebola. Dohrn says that the testimonies of these women really brought the project to life. 
"If you listen to the oral histories, there are long spaces of silence. This is because either the nurse or me or both of us were crying. At night we would spend time absorbing what they had shared—the amounts of death and suffering, and the victory when a person survived," said Dohrn. "The biggest takeaway for me was how selflessly they gave, as an ethical mandate of the nursing profession, to conquer the outbreak."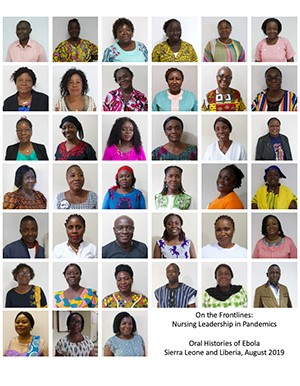 The Nursing Leadership in Pandemics group says Orloff was integral to creating a safe environment where the women's stories could be captured. He worked closely with leadership to ensure that the subjects were comfortable, managed finances and equipment, and secured meals and water for the team––all in service of keeping the project moving efficiently toward its goal.
Orloff was responsible for orienting the interview participants to the project, took their photos, and ensured each interview was recorded with the highest level of clarity. In the process, he also had the opportunity to speak with each of the participants and join in on the interviews.
I think as he pursues his medical education he will incorporate the many experiences he is witnessing in this project and be a vital builder of teams.
One of the nurses Orloff worked closely with was Joan Shepherd, Principal of the National School of Midwifery. Shepherd was active during the Ebola crisis, delivering infants and working to contain the disease. She explained that the spread of the disease was so rapid mainly due to lack of education. Orloff says it was eye-opening to listen to witnesses of a regional pandemic and the lives it touched, and his resolve to study medicine has only strengthened since. 
"For a future physician like Jeremy, the chance to participate in research on a major international threat to health like Ebola and to work alongside care providers and policymakers both here and in West Africa is really singular," said Rosner. "We will continue to engage more with students in this work, as we see it as very meaningful and valuable research experience for students interested in global health, inequalities in medicine, and professions in healthcare."
The project was my first exposure to global health, and definitely makes me think it is something that I want to do long term and incorporate into the rhythm of my career, regardless of what I do.
Back in the United States, Orloff recruited a student group to join the group from the Postbac Premed Program and the Columbia School of Nursing. Their first task was to aid with editing the transcripts produced from the interviews.
"Jeremy is a mentor to them. I think as he pursues his medical education he will incorporate the many experiences he is witnessing in this project and be a vital builder of teams," said Dohrn. 
Looking forward, the Nursing Leadership in Pandemics group plans to build a website to showcase the project and work of the interviews with nurses, host a policy roundtable at the School of Nursing, and make a return trip to both Sierra Leone and Liberia to participate in events honoring the work of nurses and midwives during the Ebola crisis. 
In addition to this project, Orloff is also working on research concerning patients with chronic kidney disease. He says this work allows him to explore different areas of medicine and use many of the skills he has gained. He continues to be inspired by his work in Liberia and Sierra Leone as he prepares to apply to medical school for Fall 2020. 
"The project was my first exposure to global health, and definitely makes me think it is something that I want to do long term and incorporate into the rhythm of my career, regardless of what I do," explained Orloff. "I have an understanding of healthcare systems in countries with very little resources and this expanded perspective makes me want to be more involved in that field."