Columbia GS Student Awarded 2022-23 Social Justice Mini-Grant
Ara Bakhteyar '24GS, co-founder and co-president of Neurodivergent at Columbia, recently won a 2022-23 Social Justice Mini-Grant in support of the first-ever Neurodiversity Awareness Day at Columbia.
March 13, 2023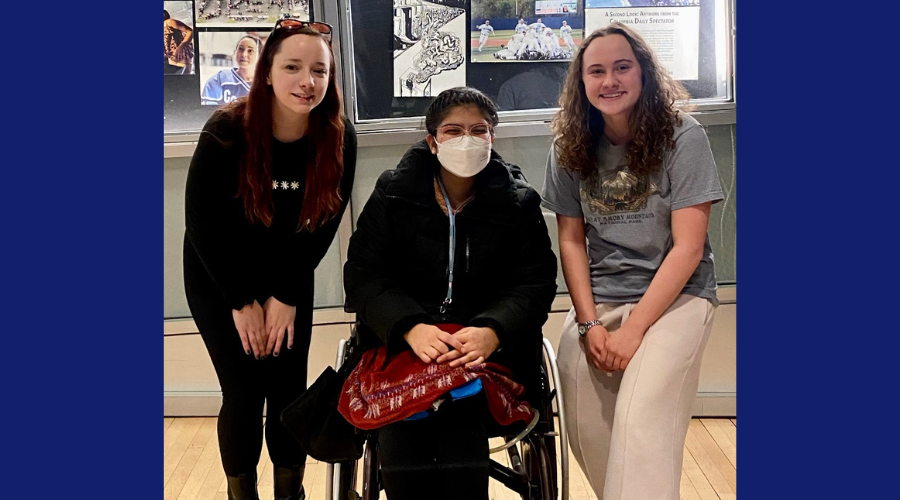 Ara Bakhteyar '24GS is having a very busy year. She's been part of the Summer Undergraduate Research Fellowships (SURF) program, presented her research at the Columbia Undergraduate Research Symposium, and now alongside her co-leaders of Neurodivergent at Columbia Juliette Gudknecht '27TC and Maycee McClure '23CC, she is the recipient of a 2022-23 Social Justice Mini-Grant. Managing all that alongside her academics, plus a position as a research assistant at the Department of Mechanical and Biomedical Engineering, is quite the feat. Of course, Columbia GS students have never been known to be underachievers! For Bakhteyar though, and especially when it comes to her work with Neurodivergent at Columbia, the student club she co-founded, she's driven forward by an enduring passion for connecting with and empowering her neurodivergent peers. 
Bakhteyar's journey to GS began at the University of North Carolina at Chapel Hill, where she enrolled as a 16-year-old and recent immigrant to the U.S. However, attending college while simultaneously learning English was exceptionally challenging, so Bakhteyar decided to take a leave of absence during which she worked in retail and as a certified nurse in elder care. Two years later, Bakhteyar applied to GS, and is now studying Biophysics. 
As a first-year at Columbia, Bakhteyar recalled initially feeling isolated as an autistic student. "I didn't even know if there was another autistic student on campus," she shared. "It almost felt like I might be the only one."
Bakhteyar reached out to Columbia Counseling and Psychological Services (CPS) with her concerns and was assured that she was far from alone. To create an opportunity for autistic Columbia community members to connect with one another, CPS started an autism support group which Bakhteyar says now has more than 50 registered participants. 
This experience also prompted Bakhteyar to consider ways she could pro-actively foster autistic and neurodivergent connections on campus. After noticing that there were no dedicated neurodivergent student clubs at Columbia, Bakhteyar co-founded Neurodivergent at Columbia three years ago. The club now has over 150 members, and Bakhteyar called its growth "my biggest accomplishment in life!"
Neurodivergent at Columbia hosts weekly meetings, holds study groups, and helps members stay connected through a discord channel. Bakhteyar also shared hopes to continue expanding the club's activities, particularly since Neurodivergent at Columbia is set to be formally recognized by the University later this year, opening up further pathways to funding and visibility.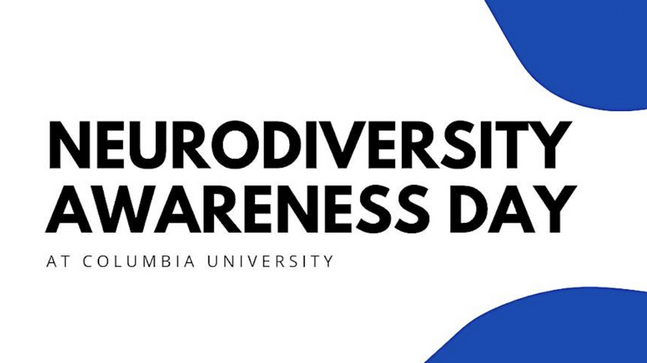 Of course, Neurodivergent at Columbia is already taking a big step forward as the host of Neurodiversity Awareness Day at Columbia on April 21. The day-long, open to the public symposium will be a hybrid in-person and virtual event featuring a packed schedule of panels with neurodiversity experts and student leaders from across the globe. The event is sponsored by the Social Justice Mini-Grant, a funding opportunity provided by the Office of University Life and the Institute for Religion, Culture, and Public Life. The Mini-Grant, which supports innovative student-created projects aimed at advancing equity, inclusion, and accessibility within the Columbia community, was awarded to 12 project grantees for the 2022-23 cohort from across the University's undergraduate and graduate schools. While the inaugural Mini-Grant cohort in 2021-22 focused specifically on projects tackling issues of racial justice, this year's awardees span an expansive gamut, from highlighting first-generation low-income student stories, to advancing racial justice in childbirth practices and healthcare, to ensuring linguistic equity in emerging voice recognition technology, to the disability justice work of Neurodivergent at Columbia. 
"We feel like getting this grant is a big step in being recognized as a specific community group that deserves recognition and support on campus, a group where it is clear there's no shame being a part of it."
The roster of speakers for Neurodiversity Awareness Day fittingly highlights neurodiverse voices, from activists to academics, but Bakhteyar stressed that the event is designed for the whole Columbia University and New York City community. "Neurodiversity is such a wide spectrum," Bakhteyar said, "from autism, to ADHD, to dyslexia, dysgraphia, epilepsy, and so many more. But there's not a lot of awareness about neurodiversity and that leads to stigma and shame. People become not very comfortable disclosing their neurodiversity because they think it will be bad for their academic and career goals. So our goal is to have this full day to really push forward the fact that neurodiverse people exist, to address how we live in a world that is so geared toward neurotypicals, and we just want everyone to come and learn together."
Bakhteyar also noted how meaningful it is to receive University support for this event, especially thinking back to the visibility barriers she encountered when first arriving at Columbia. "We feel like getting this grant is a big step in being recognized as a specific community group that deserves recognition and support on campus," she shared, "a group where it is clear there's no shame being a part of it."
Bakhteyar's advocacy for herself and her peers throughout her time at GS has been a big part of pushing that crucial message forward within Columbia, and the impact of her work will be felt this April at Neurodiversity Awareness Day and well beyond. 
Learn more about Neurodiversity Awareness Day: get your (free!) ticket today, and follow @neurodiversitydayatcu on Instagram for all the latest event updates.
& learn more about Neurodivergent at Columbia on their website and by following @neurodivergentatcolumbia on Instagram.