In Their Own Words: Creativity on Her Own Terms
As a rising singer and actress in Taiwan, Shiny Lu '25GS achieved remarkable success but felt trapped by industry standards. Lu shares how her desire for creative self-expression brought her to Columbia GS, and how her first self-directed music video "2LIPS & BUTTERFLY" is representative of her artistic vision.
December 14, 2022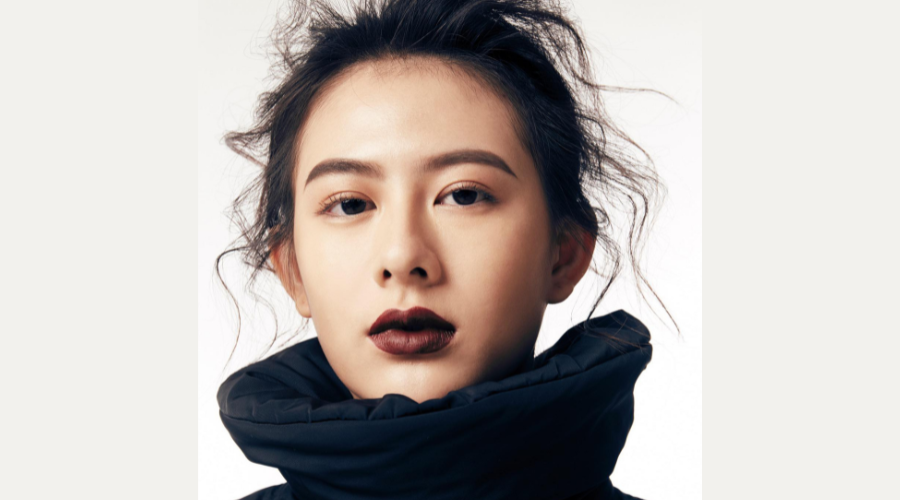 Since I was a child, I knew I wanted to be a performer. I would sing and dance all day and imagine myself on stage. I always felt calm and confident performing. Fortunately, I was able to have the opportunity to work in the entertainment industry early in life, allowing me to express my passion. When I was 13, I auditioned for a TV show called "Girl's Generation." They were looking for girls interested in performing on television. It was my opportunity to express my love for performance. I was able to make it through the auditions and was selected to be one of their members in 2007. I even got first place in one of the dancing competitions. In 2013 at the age of 16, I participated in a music video for a local band, which led to me signing on with Universal Music and working with one of their well known producers.
After graduating high school, I decided to stay in Taiwan to pursue my singing and acting career. One of my music videos would go on to get close to two million views. I was nominated for Best Newcomer in a Television Series at the 53rd Golden Bell Awards in Taiwan. I was also nominated as The Best Supporting Actress at the 23rd Asian Television Awards. Despite all this, I felt I was completely controlled by my agency. I was locked into an eight-year contract and barely had any freedom to make decisions for my own career. My image was being portrayed as a "conventional Asian girl," and that is not who I am. The agency was also passive in arranging new projects. While some people envied my job and thought I was successful, I couldn't be the artist I wanted to be under this arrangement. Even though I was surrounded by new people every day, I felt very alone, like a lonely mannequin dramatically dressed up and reading ridiculous lines.
"Even though I was surrounded by new people everyday, I felt very alone, like a lonely mannequin dramatically dressed up and reading ridiculous lines. I realized that being a glamorous celebrity didn't satisfy my soul."
I realized that being a glamorous celebrity didn't satisfy my soul. I want to be influential and bring positive changes to the world. Topics such as feminism, human desire and education are not only crucial to my life, but important topics people should care about. Books that have really influenced me have been "The War on Women: And The Brave Ones Who Fight Back" by Sue Lloyd-Roberts and "Hegemonies Compared" by Ting Kang Huang. They discuss the history of global female oppression and political issues that affect Asian education. I want to write and direct movies that tell stories that should be known and bring an introspective impact to society. I know the limitations of the entertainment industry in Asia like the back of my hand. I was—and still am—certain that the School of General Studies at Columbia University is the only place for me to take my talent and lifelong passions to the next level.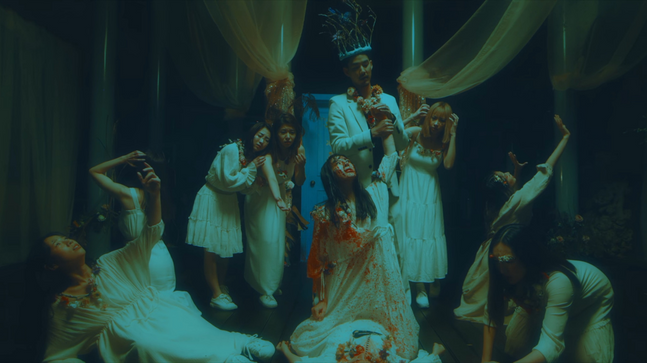 I heard about the GS Arts & Research Collective from my academic advisor, who recommended that I participate. They felt like it would be a great opportunity for me to be a part of the Columbia art community. I submitted my first self-directed music video to the Collective, "2LIPS & BUTTERFLY." I wrote this song when I was 20. At that age, I barely understood and had little experience with romantic and sexual relationships. When I was young, I was in a toxic relationship with an unfaithful man. Even though I knew being in that relationship brought me pain, I couldn't help myself. I couldn't stop thinking about using my body to get closer to him. This really opened my eyes to how complicated the world of love could be. In real life, a lot of men are misogynistic, objectify women, and treat them like options. Lots of women end up going along with it, blindly using sex appeal, guilt trips, servility, and even violence; anything they can do to get a man's attention and using this as a way to prove their own self worth. In my video, I designed a repressive environment to sarcastically portray this misogynistic society. Four years later, after my own realizations and personal growth, I knew the kind of person I wanted to be. I wanted to chase my own dreams and not be held back by just being a man's accessory. When the main character in the music video realizes this, after dealing with ongoing heartbreak and just getting sick of her own world, she becomes a queen. At the end of the video, she becomes so powerful as the queen of her life that the man is depicted giving her oral sex. I used that ending to show dominance, that girls can control their own happiness.
This project means a lot to me. This was my first song after my contract ended and I was able to do it all my own way, including the lyrics and the song. It was also my first time directing and collaborating with others to make my creativity a reality. I really hope people see it and it inspires those who are scared to follow their dreams.  
Shiny Lu is a second-year undergraduate student majoring in economics. In Their Own Words highlights Columbia GS students' unique voices, perspectives, and experiences during their time at Columbia and beyond.