Student Veteran Shares How His Army Experience Led to a Career in Medicine
Milwaukee native and Army veteran Paul Izard '22PBPM shares his experiences in the Postbac Premed Program and offers advice to his fellow GS Veterans. 
January 28, 2022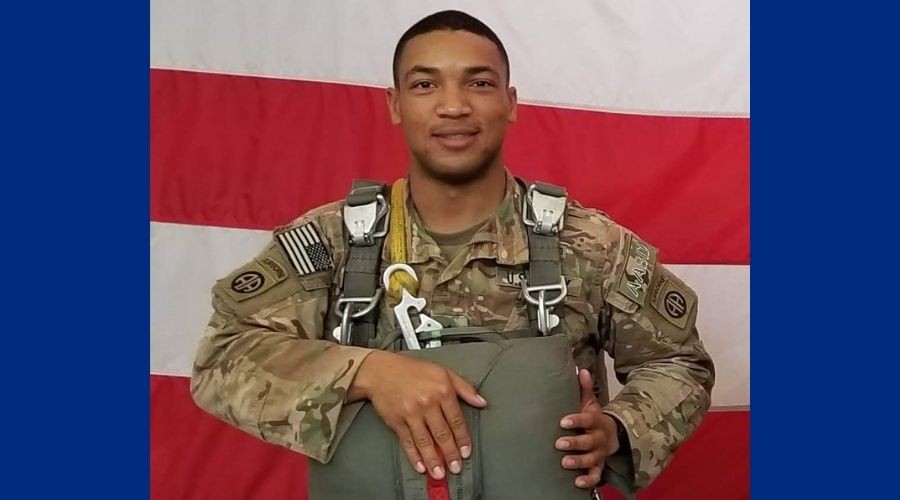 Milwaukee native Paul Izard '22PBPM is part of GS' vibrant community of student veterans. He earned his B.S. in Biomedical Engineering at Washington University in St. Louis in 2015 and went on to spend five years as an infantryman in the 82nd Airborne Division of the U.S. Army. There, Izard discovered his passion for service and interest in medicine. Currently a student in the Postbac Premed Program, Izard reflects on his journey and transition to GS, shares his experiences with classes and extracurriculars, and offers some advice to his fellow GS Veterans.
---
Can you share a bit about your GS story and what brought you to Columbia and the Postbac Premed Program?
I chose Columbia because its commitment to veteran students is second-to-none. I struggled all the way through undergrad, and was horribly burnt out by the time I graduated. My time in the United States Army really helped me to develop the strength and resilience that I lacked during those tough times. When I decided it was time to return to academics, I wanted to join a community that valued the unique perspectives military service can bring. I've found all that and more here at GS!
How did your military experience impact your journey and transition to Columbia both personally and academically? 
I found great meaning during that time, and came to understand that the source of that meaning was the service to a greater cause. My interest in medicine began to grow while I was deployed to Afghanistan, where I got to see first-hand the unique challenges of providing medical care in an austere environment. Inspired by my experience, I decided to return to school in order to pursue a career in medicine.
What type of medicine are you hoping to go into and what are your goals following completion of the Postbac Premed Program?
I think it's much too soon for me to tell. I feel like I find a new interest every month! My longest-held interests have been cardiology, orthopedics, and family medicine. As far as my goals immediately following the Postbac Premed Program, I intend to spend my application year working here in NYC and applying to schools. Long-term, I think I'd like to practice medicine back home in the Midwest.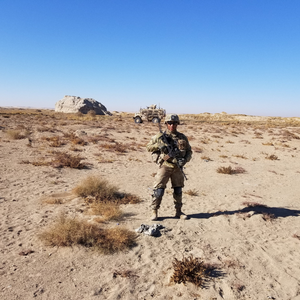 What was your favorite class taken at Columbia and why?
I think it would have to be Art of the Essay with Professor Schor-Haim. Writing has historically been something I dreaded, so I took this class to try to get out of my comfort zone. I learned more about writing in one course than I have learned in my entire life!
Tell us about your role with the Postbac Premed Student Council (PPSC) and how you got involved with them.
I serve on the Executive Board of the Postbac Premed Student Council as the Vice President of Medical Specialties. This means any events or interest groups that focus on a particular medical specialty, like orthopedic surgery, neurology or gastroenterology, fall under my purview. My role is to organize and coordinate the relevant special interest groups and help them execute activities for the student body. 
There was a lot of serendipity involved in taking this role. Due to some unexpected vacancies over the summer, I was nominated by the board to serve out the remainder of the term—it all kind of just fell into my lap. Since joining, I've not only been able to organize a couple of events myself, but also see some new groups come into being. It's been very rewarding!
What has been your proudest moment at Columbia so far?
After hearing how much I enjoyed my first year at Columbia and living in New York City, one of the soldiers I used to supervise decided to apply for Fall 2021 admission to GS. I helped him through the application process, and even wrote his recommendation letter. He's now finished his first semester at GS, and has gone on to help an Army buddy of his own through the application process—successfully, I might add. I'm very proud to be in a position where I can reach back and ease the way for the veterans coming behind me.
What advice would you give to other service members and/or veterans who are considering applying to GS?
The GI Bill gives us a once-in-a-lifetime opportunity to reach for the best education possible. I encourage anyone who is even slightly interested in applying to consider it seriously, and don't be intimidated by the Ivy League label. The resources and support here are second-to-none, and everyone wants you to succeed. Not only that, but the opportunities here are endless; no matter your interests, you'll find your niche.