Q&A with Dan Harvey '24GS
Dan Harvey '24GS always knew he wanted to go back to school, but it was never the right time until he discovered Columbia GS.
May 31, 2023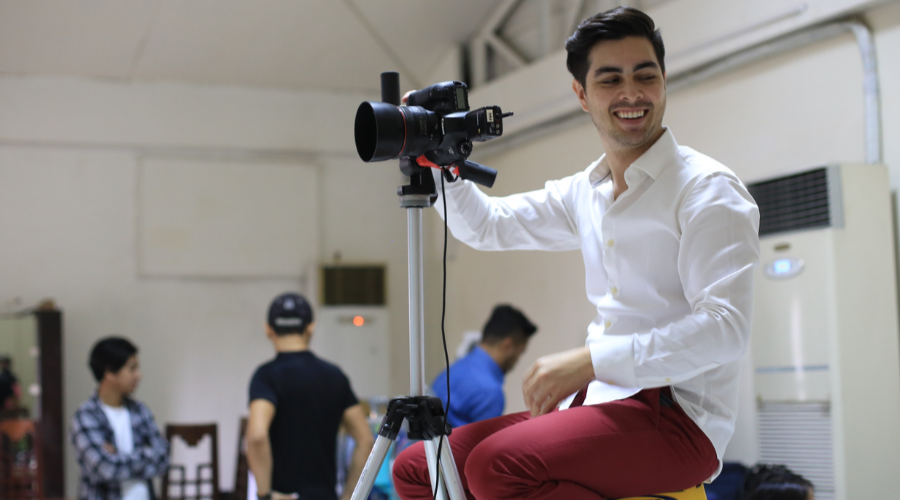 Dan Harvey '24GS maintained many careers in his lifetime in different parts of the world. His love for the media and hotel industry grew into a fond interest in data science, giving rise to an even more nontraditional path. Finally making it to Columbia GS, Harvey found a purpose in continuing his studies and embarking on a career journey befit for him and all of his interests.
Tell us about your background and where you come from.
I grew up in California and went to college for mechanical and automotive engineering. I was a full-time student with a full-time job and a scuba diver instructor on the weekend. As a result of balancing so many lives, I eventually burned out and found myself in desperate need of a break. I received my associate's degree, withdrew from school, and went on a vacation to the Philippines with a plan to return. I instantly fell in love with the island, partly due to my heritage as my mom is Filipino, and decided to quit my job in September 2008–this time without that plan to return.
Could you tell me about what inspired you to become involved in media in the Philippines?
I started modeling in the Philippines early on. I was in ads, tv commercials and eventually started hosting different media events. I co-hosted a travel lifestyle show called This is Life and a show called Filipino Ka, Sabihin Mo! (You're Filipino, Say It!) It was great because once I started doing the show, Filipinos from all over the world and back home would recognize me in passing.
I loved being in front of the camera, but I wanted more for myself. I was interested in photography as a child, so I decided to revisit the passion and develop my skills. I started doing product photography for magazines then quickly moved up to commercial photography. I've worked on ads for Pepsi, Revlon, and many hotels. This inspired me to create a media and production agency in the Philippines. In 2017 we were the number one agency in the Philippines for hotels. All the while, I continued to act and model fully immersing myself into that world.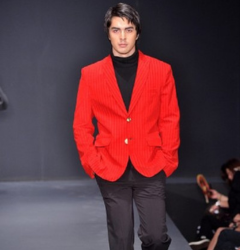 How did you learn about GS? What made you decide to apply to GS specifically?
I always wanted to go back to school but it was never the right time. In 2017, I met my wife on the set of a shoot, we got married, and decided to move back to the U.S. We eventually relocated to New York and I quickly realized it would require a lot of networking to get to the same level I was at in the Filipino entertainment industry. My niche was still in hotels, so I got a job working as a marketing manager for a hotel. I was more than capable of sustaining a comfortable living without further education, but I still wanted more for myself. That's when I started thinking: now is the time to go back to school. I knew that I only wanted to go to Columbia University, but I had no idea Columbia GS was waiting for me. GS is the only school that caters to not just people who took a break, but also older nontraditional students like me.
"It sounded too good to be true and I thought "what's the catch?" There wasn't one."
What has your experience been like at Columbia?
I applied to GS and decided to study data science. What I really like about GS is that my classes are with everyone else, but I did develop imposter syndrome when I first enrolled. I had to adjust to being 36 years old in classes with students who were only 19. Now it actually inspires me and pushes me to do well. One of the best things about GS, and Columbia in general, are the core classes. My wife gets tired listening to me talk about it, but all the core classes are absolutely amazing. 
I also take advantage of the Academic Resource Center (ARC) when I'm going through challenging times during my semesters. Advisors and office hours have been extremely helpful and resourceful for many of my difficult classes. That's important for students like me who have a lot of things going on and want to perform well, but need a bit of extra help.
What do you hope to accomplish during your time at Columbia? 
Well, obviously graduate! I want to take advantage of the opportunities that Columbia offers. My school inbox is constantly filled with job opportunities, job fairs from big tech companies, internships, summer opportunities, and so on which is really great. It's reassuring to know that when I do graduate, there are resources to help me further my career and life after Columbia. 
What are your future career goals?
Initially when I applied to GS, I wanted to learn data science properly so that I could be the first to write a book on data science and e-commerce for hotels.
However, after I graduate, I would probably want to end up working in tech for companies like Google, Facebook, or Amazon to get experience and eventually do my own thing. I'm definitely confident that Columbia can give me the framework and knowledge that I need to be successful. Columbia probably has the best networking pool and I plan to take full advantage of it.
What advice would you give to other inspiring students interested in the hotel industry and data science considering applying to GS?
Don't be afraid. There isn't a single company or industry out there that can't use a data scientist; from food to the government. It's a versatile career that allows you to complete research in the medical industry, hop over to Amazon, then hop over to finance. You can literally work anywhere!