2022 Grad Profile: Manuel Ramos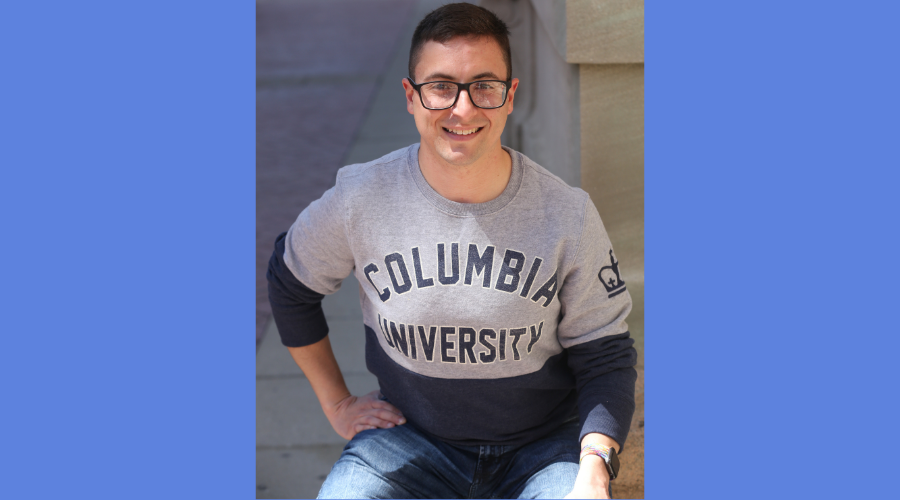 Manuel Ramos
Postbac Premed
Where are you from?
Savannah, Georgia
Tell us about your path to GS!
Growing up, music was always a safe place for me. Attending an arts magnet high school in Savannah, GA is where my passion really grew. When I began experiencing some medical complications, I feared I wouldn't be permitted to follow a musical path. Fortunately, thanks to the great medical care I received, in tandem with a strong support system in friends and family, I was able to push past that boundary and chase my first dream.
After I finished my graduate school degree at Northwestern in clarinet performance, I needed a job. I began part-time work at Merit School of Music, a nonprofit music school in the West Loop neighborhood of Chicago. Working to provide the opportunity of music gave me a sense of fulfillment I hadn't anticipated, since performing with a high-caliber military ensemble had always been the ultimate endgame after graduate school.
I followed in my dad's footsteps and I enlisted into the U.S. Army after auditioning successfully for the West Point Band located in the Hudson Valley of New York State. Ecstatic, I survived basic training and began playing with an incredible group like I'd dreamed of since my high school days. However, reflecting on my path after my first year, I remembered the warm interactions from families I'd met in Chicago. I wanted to not only provide opportunities for those seeking musical fulfillment, but a step farther, I wanted to help others by removing medical boundaries so they could chase any passion, as I had been able to. Researching postbac programs, I happened upon Columbia's Postbac Premed Program, applied, and began one year later.
What has been your proudest Columbia moment?
I'm extremely proud of the motivation I've been able to maintain throughout the entire program. My goal has always been to be everyone's cheerleader, since we all know how rigorous premed classes are, and I'd like to believe I've achieved it!
Who are some people who have contributed the most to your Columbia experience?
Some of the most incredible people at GS are the TAs that break down concepts and ensure you understand the material to be successful. Viviana Evans was our Intro to Biology TA for both fall and spring semesters, and her dedication to us was monumental.
My two roommates—Danny and Caroline—have been my rock during this entire program, helping me through my ups and downs while balancing work, classes, and the pandemic.
What are your plans for after graduation?
After taking the MCAT and submitting my AMCAS application, I'm hoping to take a small vacation to Chicago to catch up with some old friends. Following a much needed break, I plan on using some of my new open time to volunteer at some local hospitals and get re-involved in one of my favorite pastimes—weekly trivia!
What advice would you give to a Columbia student starting their GS journey?
Be present and in the moment. While I stretched out the program to three years so I could work full-time and attend evening classes, it has flown by. It's rigorous and might feel insurmountable at times, but try to enjoy the process and absorb as much information as possible from your professors and peers: they are your greatest resource!