2022 Grad Profile: Ohad Klopman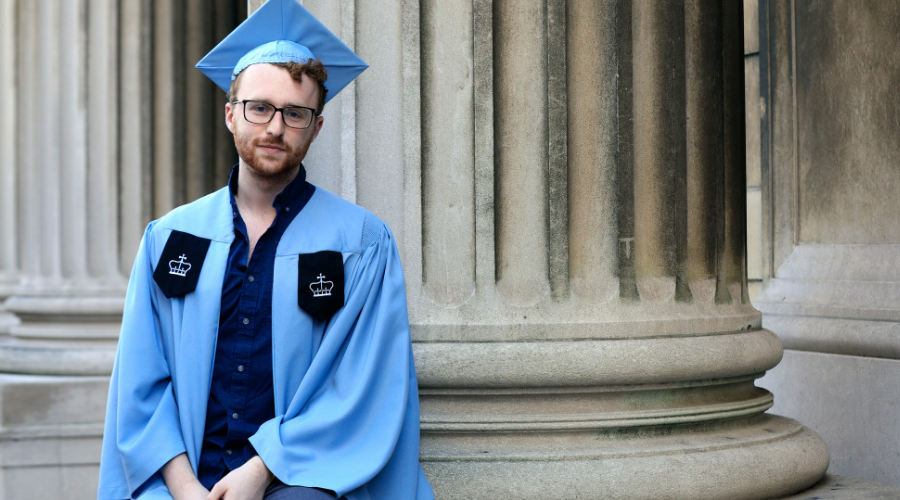 Ohad Klopman
Joint Degree Program with the Jewish Theological Seminary (JTS)
Where are you from?
Framingham, Massachusetts
Major: 
Political science - statistics
Tell us about your path to GS!
As a joint-degree student, I've had a more traditional journey for a GS'er. In high school, I was a massive political junkie. I volunteered on campaigns, participated in my city's government, and led my high school's Model Congress team. In my freshman year of college, I didn't think twice about studying political science. Since then, I've gotten the chance to explore so many hobbies, interests, and career opportunities. I've been a photographer, an actor, a data analyst, a management consultant, and a nonprofit executive.
What has been your proudest Columbia moment?
For me, leading Global Research and Consulting (GRC) Group at Columbia was the most impactful experience I've had in college. GRC is a student-led nonprofit consulting firm with over 80 members at Columbia, and partner branches at 20 other universities worldwide. In my third year at GS, I was chosen to be president of our branch. In that role, I led weekly workshops on all sorts of consulting skills, everything from fundraising strategy, to impact evaluation, to how to make a compelling slide deck. GRC pushed me to learn more than I ever thought possible about the nonprofit sector, and getting to work with real nonprofit clients gave me an opportunity to make an impact while advancing my career. Since then, I've gone on to lead GRC as its international CEO, where I've learned even more and developed strategies to help even more people.
Who are some people who have contributed the most to your Columbia experience?
I have to give my thanks to Professor John Sivolella in the political science department. After transferring to GS, Professor Sivolella's seminar on U.S. Presidential Powers was the first class I took. His class was challenging but endlessly fascinating, and he pushed me to improve my research and writing skills in ways that have helped me throughout my undergraduate career.
What are your plans for after graduation?
Having spent so much time at Columbia at the intersection of data and social impact, I knew that I wanted to continue working in that industry after I graduated. I'm lucky that through GS I met a friend and partner who joined me to found a nonprofit dedicated to helping other charitable organizations become data-driven. Our nonprofit is called DonorLab, and after I graduate, I will continue building it up!
What advice would you give to a Columbia student starting their GS journey?
There are so many resources at Columbia in general, and specific to GS, that can help you do pretty much anything. And practically everyone, whether they're students, faculty, advisors, or staff, is so easy to access and so willing to offer advice. There's never going to be a time when you need to do something alone!