2022 Grad Profile: Fabio Reato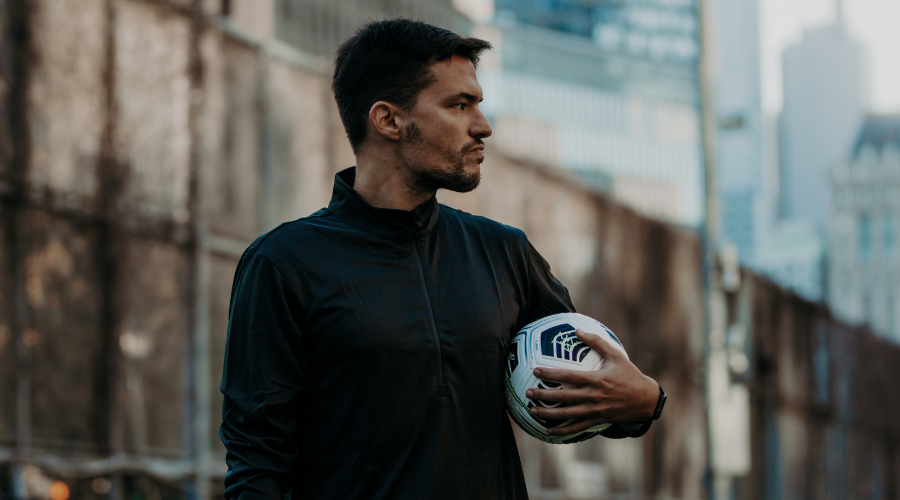 Fabio Reato
Undergraduate
Where are you from?
L'Aquila, Italy
Major: 
Financial economics
Tell us about your path to GS!
I'm a former soccer player. When I was 14, I moved to Milan (500 miles from my hometown) because I was recruited by the AC Milan Youth Academy. I lived in a dorm with other youth players and it was one of the best experiences of my life. At 18, I went professional and played for four years in the Italian 3rd division, but three knee surgeries forced me to retire. 
After retiring, I contacted an old friend who was playing in Kansas City and he put me in touch with his college's men's soccer coach. I got a scholarship to Rockhurst University and spent three semesters there as a player, assistant coach, and student. One day I was doing CrossFit in Kansas City and I overheard a guy from New York City talking with someone. I introduced myself and told him my dream was to live in NYC and we became friends. I visited NYC after a couple months and he invited me for lunch with his friends who all turned out to be GS alumni! I was already applying to other NYC schools but never thought about Columbia because it seemed impossible. However, after learning about GS and the GS process, I applied and ended up at Columbia.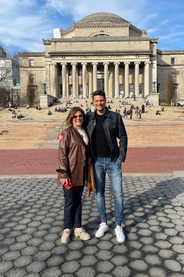 What has been your proudest Columbia moment?
Definitely the acceptance email; I got accepted on July 15. I was in the subway about to jump on a train but then I received an email saying my application status was updated. I skipped the train and opened the portal. When I saw that I was accepted, it was a very emotional moment.
Who are some people who have contributed the most to your Columbia experience?
My friend Peter was the first person I have ever met at Columbia. He was my orientation group leader and we've become very close friends during these three years. My advisor Dean Stephen O'Connell was also a precious guide, even though we only met three times in person (because of the pandemic)!
What are your plans for after graduation?
For now, I'm planning to go back to my old passion: soccer. I'm opening a business related to soccer and would love to get more involved in coaching.
What advice would you give to a Columbia student starting their GS journey?
Talk to your professors, ask for advice and support. There will be days when you get a grade that you don't like. That doesn't mean that you are not a valuable student: move on! Columbia is full of talented students and you might feel a bit afraid of academically challenging them. But with hard work, you will get amazing results, so don't be afraid of anything.