Board of Visitors
The Columbia University School of General Studies Board of Visitors comprises a committed group of alumni, parents, and friends who represent and value the diversity of experiences, interests, and talents embodied by the School's nontraditional students and alumni. Their leadership and expertise serve to support the School's mission, long-range planning, financial development, and standing within the academic community.
The Board meets three times annually, and hosts additional events throughout the year. Outside of standard Board meetings, members also participate in dedicated committees and working groups.
Current Board of Visitors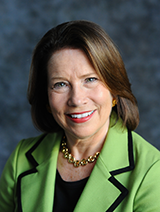 Susan Kay Feagin '74GS
Chair of the Board of Visitors
Susan Kay Feagin serves as President of John Brown Limited, a boutique fundraising consulting firm dedicated to building sustainable major gifts/planned giving programs and running successful campaigns. From 2002 to 2010, she was Executive Vice President for development and alumni relations at Columbia, and from 1998 to 2002, she was Vice President for Development at the University of Michigan. At Harvard University, Ms. Feagin also served as Associate Dean of the Faculty of Arts & Sciences for Development and Director of University Development.
Ms. Feagin is a member of the Columbia Athletics Leadership Committee, and earned her Bachelor of Arts degree from the School of General Studies in 1974. She received a GS Owl Award for alumni volunteerism in 1998 and was awarded the Columbia Alumni Medal in 2011.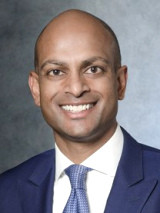 Pavan Surapaneni '06GS
Vice Chair of the Board of Visitors
After graduating from the School of General Studies, Pavan Surapaneni went on to earn his law degree from Harvard Law School in 2009, and is currently a partner at Sullivan & Cromwell LLP, with a multidisciplinary transactional practice spanning the sports and real estate industries.
Named a "Rising Star" in Sports by Law360 and an "Emerging Leader" by The M&A Advisor in 2018, Mr. Surapaneni has extensive experience, and has advised clients on numerous related acquisitions, joint ventures, financings, developments, reorganizations, and general corporate matters. In addition to serving as Vice Chair of the Board of Visitors, Mr. Surapaneni is a director of Saving Teens in Crisis Collaborative and a director of the American Alpine Club.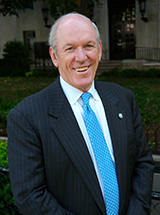 Larry J. Lawrence '69GS, '71BUS
Chair Emeritus of the Board of Visitors
Larry J. Lawrence is currently the manager of JPBC Associates, LLC, a family investment company. Previously, he was the founder and managing partner of Allegra Partners, a venture capital firm that invested primarily in early-stage companies in the telecommunication, software, and services sectors. Prior to that, he was the founder and managing partner of Lawrence Venture Partners and president and chief investment officer at Citicorp Venture Capital.
Mr. Lawrence attended Yale for two years and served in the Marine Corps before matriculating at the School of General Studies where he earned a Bachelor of Arts in political science and was elected to the Phi Beta Kappa honor society. He went on to earn an MBA from Columbia Business School in 1971. He is a former member of the Columbia Alumni Association Honors and Prizes Committee and was a co-chair of the Columbia Undergraduate Campaign Council during the University's $6 billion capital campaign, which was completed in December 2013. Mr. Lawrence was awarded the Columbia Alumni Medal in 2010 and the Witten Award for Transformational Volunteer Leadership in 2013. Since November 2010, he has been a director of the Columbia Investment Management Company, which manages the University's $14 billion endowment fund.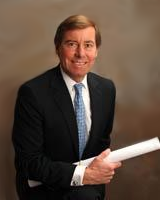 Patrick James Burke, III '89GS
A leader in the design and construction industry, Patrick James Burke has spent decades overseeing the development of capital projects for large-scale, technically-complex biomedical research facilities and health care buildings. At Columbia University Irving Medical Center (CUIMC), he leads Capital Project Management, successfully delivering more than 2,000 projects with gross project budgets totaling more than $900 million. He was also central to the development of CUIMC's strategic capital plan, working with senior administrators to align programmatic needs with available real estate, devise creative solutions, and prioritize projects.
Mr. Burke previously practiced architecture for several firms and completed building and planning projects for pharmaceutical companies, universities, and for-profit companies. His career reflects a passion for using architecture to advance clinical care, research, education, and strategic institutional initiatives. He is a fellow of the American Institute of Architects and a registered architect in New York. Mr. Burke holds a Master of Architecture from Princeton University and Bachelor of Arts from Columbia University.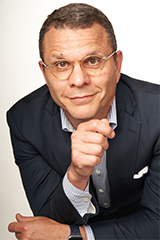 Eli Decatur Casdin '03BUS, '03GS
Eli Decatur Casdin founded Casdin Capital in 2011 and serves as Chief Investment Officer and Founder. Casdin Capital engages as productive investor-partners, helping to fuel the visions of industry leaders by adding expertise and experience to their funding. Focused on emergent technologies in Life Sciences for more than two decades, Mr. Casdin has been active in both private and public capital markets, following a passion for analyzing and investing in new technologies and business models within the Life Sciences and healthcare industry.
Prior to founding Casdin Capital, Mr. Casdin served as vice president at Alliance Bernstein's thematic investment arm, focusing personally on new technologies for the life sciences and healthcare sectors. While there he authored the 2011 black book, The Dawn of Molecular Medicine, detailing the (then) early-yet-accelerating wave of innovations transforming healthcare and creating opportunity for investors from testing to targeted medicine, diagnostics to industrial agriculture.
Earlier, he worked as a financial analyst at Bear Stearns and Cooper Hill Partners, a healthcarefocused investment firm. Mr. Casdin earned a BS from Columbia University and an MBA from Columbia Business School. Today, he serves as a director or an observer on various boards for a number of public and private life sciences companies, trade groups, and academic institutes including Rockefeller University, the New York Genome Center Board, and The Columbia University School of General Studies Board of Visitors.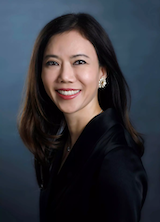 Orina Chang '01GS, '04BUS
Orina Chang started her career in institutional investment management investing in alternative assets since 1995 as an investment analyst and a portfolio manager. Leveraging Morgan Stanley's products and services (including Morgan Stanley Investment Bank, Investment Management and Private Banks), Orina Chang works with institutional investors to customize their alternative investment portfolios and meet their capital needs. She also helps Mandarin speaking ultra-high net-worth families with tax-efficient cross-border wealth transfer, business exits and asset management.
During her free time, Orina Chang is committed to promoting financial literacy through frequent speaking engagements on risk management in personal investments.  Born in Taiwan and raised in California, Orina now lives on the Upper East Side in Manhattan with her family. She enjoys yoga, reading Chinese literature, dining and traveling with friends and family.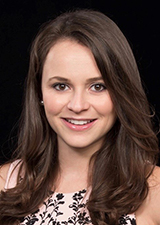 Alexandra "Sasha" Pauline Cohen '16GS
Sasha Cohen works in investment management as a disruptive change analyst at Morgan Stanley, and is a podcast host for the United States Olympic Committee. She was inducted into the U.S. Figure Skating Hall of Fame in 2016 after an award-winning career as a two-time Olympian, three-time World medalist, Grand Prix Final champion, and 2006 U.S. Champion. Following her competitive career, she worked as an "Inside Edition" correspondent at the Academy Awards, an Olympic Analyst for Good Morning America and Yahoo Sports, and a speaker at Columbia University's TEDx conference. 
Ms. Cohen now serves as an advocate for Figure Skating in Harlem and the Maternal, Infant, and Early Childhood Home Visiting Program. She graduated magna cum laude from the School of General Studies in 2016, and was the School's Class of 2018 Class Day Speaker.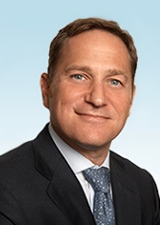 Joseph Ehrlich '92GS
Joe Ehrlich is the National Practice Leader for Private Equity, Family Office and M&A at Beecher Carlson Insurance Services LLC, a unit of Brown & Brown Insurance.
Mr. Ehrlich has more than 15 years of experience advising private equity and M&A professionals on the use, structuring, and placement of M&A insurance products and solutions. Prior to joining Beecher Carlson, Mr. Ehrlich spent 15 years at the Owens Group, where he served as president and a member of its board of directors. He spent the earlier part of his career practicing Corporate/M&A law at O'Melveny & Myers LLP and its predecessor, O'Sullivan Graev & Karabell LPP. Mr. Ehrlich graduated cum laude from the Columbia University School of General Studies with a Bachelor of Arts in classics in 1992, and he received his J.D. from the New York University School of Law in 1997. 
Mr. Ehrlich is Chair of the Columbia University Benefits Committee, a member of the Columbia Alumni Association Strategic Planning Committee, and serves on several other committees of the Columbia Alumni Association (CAA). He is also a member of the Board of Trustees of the Columbia University Club of New York, the Board of the Saint Anthony Hall of New York (SAHNY), and a member of the steering committee for the current SAHNY capital campaign. Mr. Ehrlich is also a member, and the immediate past president, of the NYU Law Alumni Association Board. 
Mr. Ehrlich lives in New York City and Tuxedo Park with his wife and two children.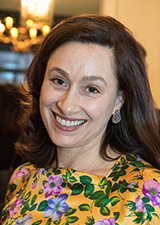 Allison Fillmore '97GS
Allison Fillmore was a Co-Founder and Managing Partner of Monitor Capital, a broker dealer specializing in private placements for hedge funds and private equity funds. Before then, she was was a Partner and Managing Director responsible for management, marketing, and investor relations at Sierra Global Management, a European long short equity hedge fund. She also served on the Investment Committee, participating in stock evaluation and portfolio construction including derivatives. She served on the firm's Investment Committee, participating in stock evaluation and portfolio construction utilizing derivatives, and was responsible for business development, investor relations, and operational management. Before joining Sierra Global, she was Head of Strategic Marketing at MarketXT, where she launched an extended-hour ECN (electronic communication network) with a consortium of Wall Street Firms. 
Ms. Fillmore started her career in E.F. Hutton's analyst/manager training program, and has 25 years of executive experience in strategic marketing, product management, and relationship development at noted firms such as E.F. Hutton, PaineWebber, and Fidelity Investments. She feels passionately about supporting women and children in need, and served as the Philanthropy Committee Chair of the international nonprofit 100 Women in Hedge Funds, where she is a permanent Angel. 
Ms. Fillmore also served as a board member of High Water Woman and was a President's Council Member to the International Women's Health Coalition. She is currently a Sterling Fellow at Yale University, a Whitney Museum of American Art Director Council member, and a Strategic Advisory Board Member for Restore NYC. 
Ms. Fillmore was awarded The Martha Hampel Award for documenting a new technology, is fluent in Italian, and is an avid golfer. She is proud to serve as Chair of the Board of Visitors for her alma mater, the Columbia University School of General Studies, from which she graduated cum laude with a Bachelor of Arts in comparative literature.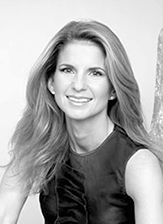 Danielle Ganek
Danielle Ganek is a writer and the author of the novels Lulu Meets God And Doubts Him and The Summer We Read Gatsby, published by Viking. Her books, often described as "witty," have been widely reviewed and translated into multiple languages. The New York Times noted her "savvy satirical eye," while O Magazine touted her "sophisticated comedy of manners," and Publishers Weekly called her work "fun, witty, and surprisingly moving."
In 2007, she was featured in the Barnes & Noble Discover Great New Writers program. She is currently developing Lulu Meets God and Doubts Him as a television series. Previously, she worked at Woman's Day and Mademoiselle magazines and as a creative director for Galeries Lafayette.
Along with her husband, David, and three children, Ms. Ganek runs the Ganek Family Foundation and is involved in various philanthropic endeavors. She serves on the Women's Board of the Boys Club of New York and as Vice President on the Board of Trustees of the Southampton Fresh Air Home, a camp for physically challenged children. She sits on the Visiting Committee for the Metropolitan Museum Department of Photographs and is a member of its Chairman's Council. She is also a member of the Board of the House of Speakeasy and the Center For Fiction.  
She received a Bachelor of Arts in English from Franklin and Marshall College.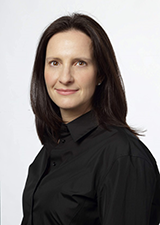 Keren Gottesman '02GS, '08BUS
Keren Gottesman is Global Managing Director at Art Agency, Partners, a bespoke art advisory firm and a subsidiary of Sotheby's.
Prior to joining Art Agency, Partners and Sotheby's in 2018, Ms. Gottesman served for a decade in various management roles at Christie's, including as Senior Vice President and International Managing Director of the company's 20/21 Business Group. Prior to that, she led business management efforts across numerous sale departments at Christie's. While at Christie's, she also managed the company's Client Development and Business Intelligence groups and was actively involved in Christie's CSR initiatives.
Ms. Gottesman had previously been Vice President at NetJets Europe, where she was a Territory Head responsible for managing and developing strategy, sales, marketing, business development, and operations, while also managing a portfolio of clients.
Ms. Gottesman received her BA in English from Columbia University, and holds an MBA from Columbia Business School. She lives with her husband and three children on the Upper West Side of Manhattan.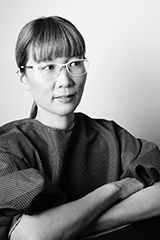 Kikka Hanazawa '00GS
Kikka Hanazawa is a CEO of VPL, a sustainable fashion brand, and founder of Fashion Girls for Humanity, an award-winning nonprofit organization. She is internationally recognized as an experienced leader in social impact business and initiatives, women's entrepreneurship, impact investing, sustainability, cultivating creative public-private collaborative partnerships, and fundraising for social good. Ms. Hanazawa is passionate about businesses and projects that make a positive difference in the world.
In 2007, VPL was selected as a finalist for the Council of Fashion Designers of America (CFDA)'s Vogue Fashion Fund, and in 2012, VPL won the CFDA Lexus Eco Challenge. In 2014, Fashion Girls for Humanity received Asia Society's Game Changer Award and has been recognized by Fast Company for "World Changing Ideas" in 2021. 
Prior to VPL, Ms. Hanazawa was Director of Strategy for Theory, responsible for the development of corporate strategy and evaluating and executing new businesses opportunities, such as retail, e-commerce and M&A, leading to the company's successful IPO. She also served as a VP of Marketing at Cygne Designs where she led a management buyout of the division and eventually sold the business. She began her career at Itochu Corporation where she became a general manager of Itochu Fashion System's New York office.
Ms. Hanazawa has served on CFDA's finance committee and Asia Society's Japanese art committee. She was also a jurist for NYEDC's incubator fund and a sustainability advisor to the UN and Swarovski Foundation. Born in Tokyo, Ms. Hanazawa graduated magna cum laude from the Columbia University School of General Studies with a Bachelor of Arts degree in art history and received an MBA from Harvard Business School. She has since become the first Japanese woman to be selected as a Forbes 48 Heroes of Philanthropy, was a finalist for the 2020 Rising Star Award by HBS Women's Association of Greater New York, and received a FLAIR Award from Harvard Alumni for Fashion, Luxury and Retail in 2021.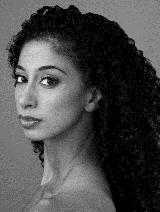 Alicia Graf Mack '03GS
Alicia Graf Mack began her inaugural season as Director of Dance at The Juilliard School in the fall of 2018 after enjoying a distinguished career as a leading dancer at Alvin Ailey American Dance Theater, before which she was a principal dancer with Dance Theatre of Harlem under the tutelage of Arthur Mitchell, and Complexions Contemporary Ballet.
Ms. Graf Mack has danced as a guest performer with Alonzo King's LINES Ballet, Beyoncé, John Legend, Andre 3000, and Alicia Keys. As a dance educator, Ms. Graf Mack was an assistant professor of dance at Webster University in St. Louis, and on faculty at Washington University and University of Houston. She is a co-founder of D(n)A Arts Collective, an initiative created to enrich the lives of young dancers through master classes and intensives, and the proud mother of two beautiful children, Jordan and Laila Mack. Ms. Graf Mack graduated magna cum laude with honors in history from the School of General Studies and holds an MA in nonprofit management from Washington University in St. Louis. In 2008, she received the University Medal for Excellence, which is awarded to an alumnus or alumna at Commencement for an outstanding record in scholarship, public service, and/or professional life.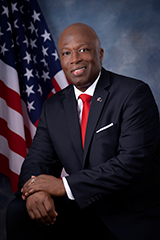 Keith J.D. Hightower, J.D. '09GS
Keith J.D. Hightower currently directs the government affairs and corporate relationships at Teach For America Las Vegas. He joined TFA's team as the Director of Corporate and Public Partnerships in October 2019. 
Prior to his role with TFA, Mr. Hightower served on Nevada Governor Steve Sisolak's senior leadership team as the Governor's Legislative & Intergovernmental Affairs Director. He also served as the Legislative Director for Governor Brian Sandoval. In an era of troubling political tribalism and intense political polarization, Mr. Hightower earned trusted advisory roles from these successive governors belonging to opposite political parties. Mr. Hightower majored in political science and earned his Bachelor of Arts from Columbia University in 2009, his Master of Education in teaching from the University of Hawai'i in 2013, and his Juris Doctor from the University of Nevada Las Vegas William S. Boyd School of Law, graduating in 2017 with Pro Bono Highest Honors.
Mr. Hightower was recently appointed to the Board of Visitors at Columbia University's School of General Studies. He also serves on the UNLV Law School Advisory Board for the Justice Michael L. Douglas Pre-Law Fellowship Program, sits on the executive leadership board for the Las Vegas National Bar Association, and in 2019, the UNLV Law School presented Keith with its prestigious Young Alumni Award.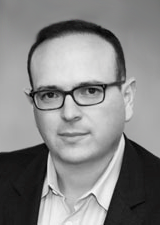 Ariel Milo '03GS
Ariel Milo is a Managing Director at CIM Group, a real estate and infrastructure investment firm that specializes in investing in urban areas, as well as Co-Head of CIM's Global Partners Group. The firm has offices in Los Angeles, New York, Chicago, Dallas, Oakland, and Bethesda, Maryland. Prior to joining CIM in 2011, he worked at Credit Suisse as a vice president in the alternative investments division after joining the firm as an associate in the real estate finance group.
Mr. Milo received a Bachelor of Arts in economics from the School of General Studies in 2003, and an MBA with concentrations in finance and real estate from the Wharton School at the University of Pennsylvania in 2006. Currently, he serves as an Alumni Trustee Nominating Committee representative for GS.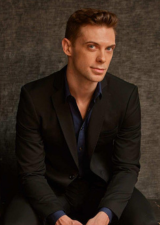 Michael Novak '09GS
Michael Novak became the second Artistic Director in the history of the Paul Taylor Dance Foundation in September 2018, having been chosen by Mr. Taylor to succeed him upon his death. A critically acclaimed Taylor dancer from 2010 to 2019, Novak earned a nomination for the Clive Barnes Foundation Dance Award for his debut season. He performed in fifty Taylor dances and had roles made on him in thirteen of those dances, and performed in several works by Taylor-commissioned choreographers. Under Novak's direction, the Paul Taylor Dance Company continues to be one of the world's premier dance companies, with robust domestic and international touring; an ever-expanding repertory that includes the Taylor canon, historical masterpieces, and works he commissions; and an annual engagement at Lincoln Center for the Performing Arts. The New York Times hailed his inaugural season as Artistic Director as "groundbreaking and inspirational." In 2019, he partnered with Orchestra of St. Luke's Bach Festival, curating the first presentation in a single engagement of all six of Paul Taylor's iconic dances set to the Baroque composer's music. In memory of Mr. Taylor, he launched a multi-year international touring retrospective of the Taylor repertoire. He co-directed the Company's first virtual live-streamed benefit. During the height of the Covid pandemic, he brought the Taylor Company to sixteen venues in eleven American cities for a total of fifty-one performances, earning the designation "Best of Dance 2021" from The Washington Post. His 2021 selection of Taylor alumna and dance educator Carolyn Adams to head the Taylor School underscored his commitment to preparing and cultivating the next generation of professional dancers and dance advocates and broadening the Foundation's impact in arts education. In 2022 Novak selected former New York City Ballet dancer Lauren Lovette to be the Taylor Company's first Resident Choreographer. Raised in Rolling Meadows, Illinois, Novak is an alumnus of Columbia University's School of General Studies, where he received his BA in dance magna cum laude with Departmental Honors and was elected to Phi Beta Kappa. He was the Keynote Speaker for the Class of 2020.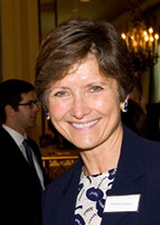 Katharine S. "Trina" Overlock '73GS
Katharine Overlock serves on the boards of the Grand Teton National Park Foundation, the National Parks Conservation Association, and the National Fish and Wildlife Foundation. She is also a member of the Open Space Council of the Jackson Hole Land Trust, and a trustee of the Emwiga Foundation, a family foundation.
Mrs. Overlock is a former board member of Juvenile Diabetes Research Foundation International and Prep for Prep, which works to provide educational opportunities to talented students from underrepresented backgrounds in New York City. A graduate of the Santa Catalina School and of Columbia University, she received a Bachelor of Arts degree from the School of General Studies in 1973.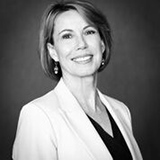 Millicent Powers
Millicent Powers is a real estate investor and asset manager who expanded her finance career to include non-profit management. As an architect, she worked on complex urban developments in the U.S. and abroad, earning a BS and M. Arch. from the University of California, Berkeley. She then completed her MBA at Stanford University and joined the private equity investor Fremont Funds in San Francisco, managing and repositioning the firm's real estate assets. Ms. Powers also holds a master's degree in law firm management from The George Washington University.
Most recently, she was Chief Operating Officer of Greenfield Southwick LLP, a commercial and intellectual property litigation firm in Silicon Valley, and has served on non-profit boards for such organizations as United Way, San Francisco Ballet, and Zhukov Dance Theatre, among others, including chairing the Board of Trustees for Silicon Valley Ballet from 2013 to 2016. Ms. Powers also served as interim Executive Director for the organization in 2015.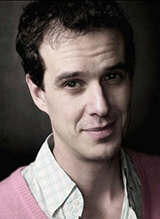 Thomas R. Reardon, Ph.D. '08GS, '13GSAS, '16GSAS
Thomas Reardon is an American computational neuroscientist and the CEO and co-founder of CTRL-labs, acquired by Facebook in 2019. He is currently Director of Neural Interfaces at Facebook Reality Labs. He trained in the Jessell and Losonczy Labs in the department of neuroscience at Columbia, where he received a PhD in May 2016. Formerly, he was a software developer at Microsoft.
Dr. Reardon is credited with creating the Internet Explorer project at Microsoft, which for many years was the world's most-used browser. He was a founding board member of the World Wide Web Consortium (W3C), where he was instrumental in the development and implementation of the languages HTML4, CSS, and XML, and served as Openwave's chief technology officer, where he led development of the first mobile web browsers. As an inventor and entrepreneur, he holds dozens of U.S. patents. In 2003, he was included in the list of the world's 100 Top Young Innovators by MIT Technology Review, and has been published in Science, Nature Neuroscience, and Neuron.
Dr. Reardon received a BA in classical languages and literature from the Columbia School of General Studies in 2008, an MS in neuroscience from Duke University in 2010, and an MPhil and PhD in neuroscience and behavior from Columbia University in 2013 and 2016, respectively.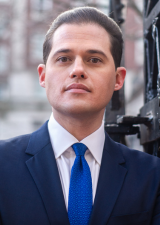 Christopher R. Riano '07GS
Christopher R. Riano is the President & CEO of the nation's Center for Civic Education, and is a nationally recognized and award-winning author and scholar in the fields of constitutional and public law. He has lectured on constitutional law, jurisprudence, and public/administrative law for dozens of organizations across the country. His first book Marriage Equality: From Outlaws to In-Laws, co-authored with Professor William Eskridge of Yale Law School and published by Yale University Press, presents the 50-year history of same-sex marriage equality in the United States from 1967 - 2017. The book has received numerous accolades, including the 2021 Silver Gavel Award from the American Bar Association.
Mr. Riano has extensive national experience in the fields of public and administrative law. He has served as a Commissioner for the New York State Gaming Commission, as Assistant Counsel to the Governor of New York, as the General Counsel for the New York State Liquor Authority, as well as a New York State Administrative Law Judge. Mr. Riano also maintains a practice at Holland & Knight LLP, where he is of counsel.
He graduated from Columbia University with his BA, and Washington and Lee School of Law with his JD He is admitted to practice in New York.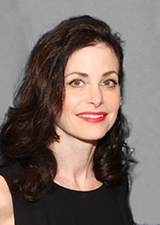 Barrie Sardoff Roman '84GS, '88SEAS
Barrie Sardoff Roman grew up in East Meadow, Long Island. She has worked for IBM T.J. Watson Research Center, Salomon Brothers and Oppenheimer and Co, serves as a Trustee of Barnard College, and is a member of Barnard's Parents Council. She has also been a member of the Columbia College Parent Leadership Council and Barnard's President's Advisory Council on Technology. Barrie moved to London in 1992 and returned to New York in 2016.
In 1984, Ms. Sardoff Roman graduated from the School of General Studies summa cum laude and as a member of Phi Beta Kappa with a Bachelor of Science in computer science. She earned an MS in computer science from Columbia Engineering in 1988 and an MBA from Stanford University in 1991. Her elder daughter graduated from Columbia College in 2018, and her younger daughter is a member of Barnard College's Class of 2020.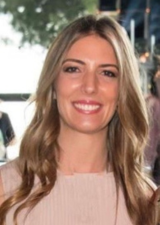 Michele Safra '04GS
Michele Safra is a Geneva-based philanthropist whose work is mostly focused on social justice and education. A graduate from the Columbia University School of General Studies with a history major (class of 2004, Cum Laude), Michele has dedicated most of her career to social work. As President of the Maccabi Club since 2013, she helps foster sportsmanship, community, and social responsibility among its 350+ members. She also serves as a Committee Member of the women's division of Keren Hayessod, whose mission is to help families and underserved communities. In 2021, Michele has taken on a new challenge as Board Member of the Beit Yossef Girsa School, with the goal of providing quality and internationally-focused educational opportunities in Switzerland. Aside from being a Board Member of the Columbia University School of General Studies Board of Visitors, Michele has founded the Joseph Safra Scholarship, offering the opportunity for students enrolled at the school to pursue their education.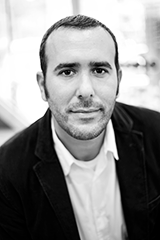 Michael Shuman '96GS, '01GSAPP
Michael Shuman is the principal of MASdesign, an interdisciplinary design/build collaborative he founded approximately 20 years ago, mostly within the public/institutional sectors as well as various residential/commercial commissions. He is also the co-founder and partner of various companies he has helped create within the food/health and design/tech spheres (4ftech, 4food, MiShMaSh, Poppin, to name a few). As a social design entrepreneur, Mr. Shuman is committed to using design for public good within both the non-profit and for-profit realms.
Mr. Shuman is involved as a consultant and/or advisor to many companies and organizations, and is a long-standing board member of both Publicolor and StoryCorps. He is a director of The Marc Haas Foundation, and serves on advisory boards for Facing History and Ourselves as well as the U.S. Chess Federation, Chess in the Schools, and the Gift of Chess.
Mr. Shuman was born and raised in New York City, attended The Dalton School, spent a very formative semester with the National Outdoor Leadership School, and then received his bachelors degree from Columbia University's School of General Studies, as well his masters in architecture from Columbia University's Graduate School of Architecture, Planning, and Preservation. Mr. Shuman lives in New York City with his wife, their two children, and their many pets.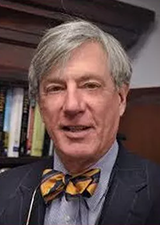 William W. Strong
William Strong is the portfolio manager and founder of Eschaton Opportunities Fund, a global value, cross-capital structure hedge fund that he launched in 2016. Previously, he was the founder and chairman of Mason Hill Advisors LLC, an investment firm he launched in 1986. He is the co-president and secretary of the Strong Family Foundation.
Mr. Strong received a Bachelor of Arts in economics from Williams College in 1971. From 1973 to 1975, Mr. Strong attended GS, served in the Army Reserves, and began his investment career as an underwriter of municipal bonds for Loeb Rhoades & Co., a Wall Street investment bank. He earned an MBA from Harvard Business School in 1979.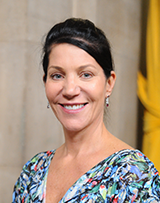 Judith Hertz Tanenbaum '83GS
Judith H. Tanenbaum has been in private practice for 27 years. She has been honored by the bequest of the Betts-Tanenbaum Chair in Clinical Psychiatry, which will fund in perpetuity, post-Residency Psychiatrists to further their study in any clinical psychiatry. She is also a Clinical Assistant Professor at Weill Cornell School of Medicine and New York-Presbyterian.
Dr. Tanenbaum has previously served on the General Studies Leadership Volunteer Committee. She completed the Columbia University Postbac Premed Program at the School of General Studies in 1983, and went on to earn her MD from Cornell University Medical College in 1988. In 2010, she was the Keynote Speaker at the Postbac Premed Program Class Day ceremony.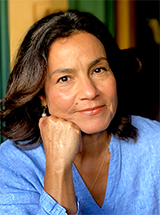 Rachel Ticotin '19GS
Rachel Ticotin was born and raised in the Bronx, NY. She began her career at the age of nine at City Center in a production of The King and I. She then was one of the founding members of the Ballet Hispánico of New York dance company before she began her acting career in films such as Fort Apache, the Bronx, Total Recall, Con Air, Sisterhood of the Traveling Pants, Man on Fire, and Something's Gotta Give. Ms Ticotin has also appeared on Broadway and in regional theater, as well as on television, most recently in The Act. She has co-directed the Rising Stars show at the La Guardia High School for the Performing Arts for nine years and hopes to continue working with more students and schools in arts education.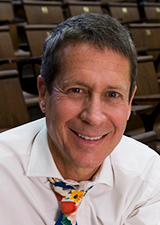 Stephen R. Tobias '10GS
Stephen Tobias is the co-founder and president of SRT Securities, a derivatives brokerage firm. Previously, he was a partner at Dishy, Easton and Company, an equity brokerage firm. He has also been an independent floor trader at the American Stock Exchange. Mr. Tobias received a BA in English and comparative literature from the School of General Studies in 2010, and is a former member of the Columbia Undergraduate Campaign Committee.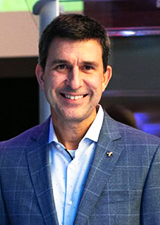 Paul Yates '05GS, '08BUS
Paul Yates is CFO of Altavian Inc., an engineering firm specializing in small unmanned aircraft systems for collecting data intelligence in the toughest commercial, civil, and defense environments. He also serves as a member of the board of directors for Praemittias Group, Inc., and is Founder and CEO of Cogent Risk, providing valuation and risk planning services to venture capital and private equity firms. Paul earned a BA in economics in 2005 from Columbia, graduating with honors and as a John Etling Scholar, and received an MBA from Columbia Business School in 2008.

Prior to attending Columbia, Paul served with the United States Naval Special Warfare Command from 1994-2002 as part of that Command's Special Boat Teams, while also acting as an instructor and motivator. He went on to become a founding board member of the Combatant Craft Crewman Association in 2012.  

Paul has devoted a great deal of time to both GS and Columbia in general, especially regarding the representation of military veterans within the University. Paul co-founded the U.S. Military Veterans of Columbia University in 2011, and continues to serve the organization, having also been involved with the Military in Business Association. Furthermore, Paul currently serves as a member of the CAA Electoral Body, as he has done since 2014. He has also served as a member of the GSAA Recent Alumni Leadership Committee (RALC), the GS Leadership Volunteer Committee, and the GS Reunion Committee.