In Their Own Words: Postbac Student Aims to Bring Mental Health Resources to Underserved Communities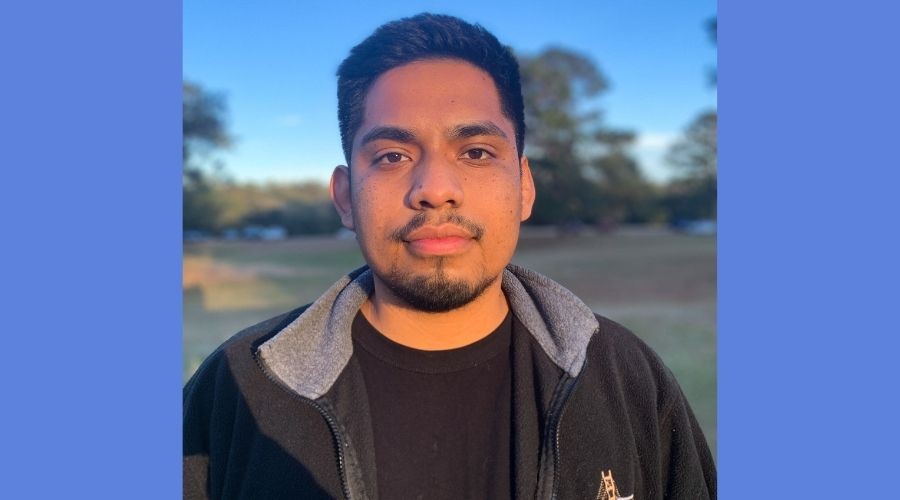 I was born in Miami, Florida to my parents, two Guatemalan immigrants. As a Latinx person growing up in a low-income neighborhood in Miami, I quickly became aware of the overabundance of deficient mental health in my community. So when I entered college, my focus was on learning everything I could about psychology and mental wellness. I wanted to understand why people around me seemed to struggle with their mental health and what could be done to change this fact. I became more determined to understand psychology once I noticed how rarely people talked about mental health in my community, despite the obvious prevalence of trauma, stressors, and substance abuse, especially among those who have personally immigrated to the U.S. by foot.
After graduation, I contemplated getting a doctorate degree in psychology. I imagined myself as a psychologist who could offer evidence-based treatments for anxiety, depression, and trauma to the people that could benefit from it in my hometown. However, I decided to enter the job market instead, where I found that my bilingual skills were useful in many legal and medical environments. I spent the next couple of years working different jobs where I was tasked with interpreting and translating between English and Spanish.
My last job before starting at Columbia was at the Innocence Project of Florida, a non-profit where attorneys work to reverse wrongful incarcerations of innocent inmates in the state of Florida. My role in this organization was to act as a liaison between the Innocence Project of Florida and Spanish speakers who needed our legal assistance. I would translate and interpret messages from Latinx individuals who found themselves wrongfully incarcerated or unjustly treated.
At the time, I believed I was going to apply for law school and find a role where I could use my bilingual skills. However, I started to notice that many of the people I was helping at the Innocence Project of Florida found themselves in medically underserved environments, and I noticed that their individual mental health provided a challenge to ameliorating their chronic problems.
Additionally, it was around this time that I began to struggle with my own anxiety and depression. It took months of effective psychiatric healthcare to allow me to return to productivity and have a better outlook on life. These experiences helped convince me that mental healthcare, especially in the form of psychiatric medicine, is one of the most important resources for people that experience societal stressors and generational trauma. It was then that I decided that I wanted to be someone who provided access to these miraculous treatments to people who could benefit greatly from them.
I realized that understanding science and medicine would lead to a much more comprehensive insight on the societal issues facing many people, especially since many from underserved communities often do not even know that their mental issues can be remedied. I applied to Columbia's Postbac Premed Program because I knew I could get an excellent education in the sciences in preparation for medical school. My professional goal is to become a psychiatrist serving low-income communities of color and exposing underprivileged people to the life-changing benefits of psychiatry. 
---
Giancarlo Barrios is an incoming student in the Postbac Premed Program.